Alvarez Commencement Speech Resonates With PSC Graduates [5/20/14]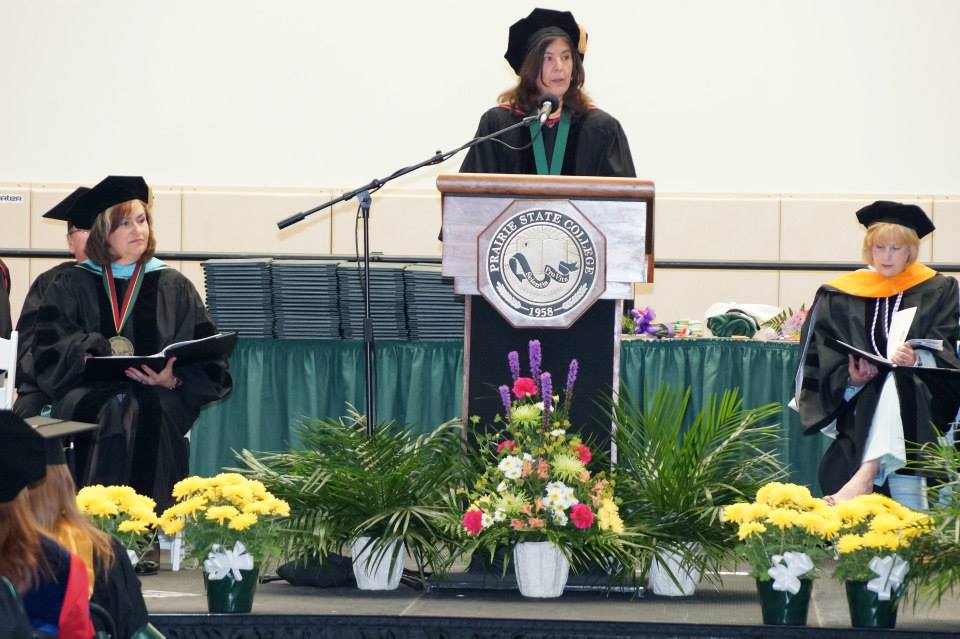 With a message about humble beginnings and of being a first-generation college graduate, Anita Alvarez, Cook County state's attorney's commencement speech resonated with Prairie State College (PSC) graduates during the college's 55th annual commencement ceremony on Saturday, May 17, 2014 at PSC Fieldhouse. Addressing a packed house of graduates and their families, Alvarez told the students to let no one stand in the way or to deter them from getting their education.
The audience identified with Alvarez's message that they were just as good as anyone else and that they had a right to a college education.
"Remind yourself that you can do this, and that you are as good as anyone else. Believe in yourself. You have made it here," Alvarez said.
When Alvarez was elected Cook County state's attorney in 2008, she was the first female, first Hispanic, and first career prosecutor elected to the office. During her speech she told the graduates how out of place she felt in law school, and her doubts on whether she should be there.
"Don't let anyone ever tell you that you can't do something. Set your own expectations and paint your own future. Believe in yourself and know that even if you fail at something, you are a better person for having tried to do it," Alvarez said.
More than 400 students graduated from PSC with associate degrees and certificates this year, and approximately 330 graduates participated in the ceremony.
Alvarez leads the second largest prosecutor's office in the nation, managing an office of nearly 1,600 attorneys and administrative employees. In her role, her focus is representing the victims of crime in Cook County.