Students In Focus
Student Says Prairie State College Experience Created Opportunities for His Future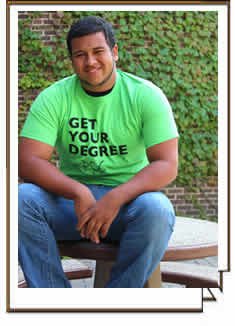 Prairie State College student Garrett McAlister says he has always been the type of person to need to be involved.
"If you are involved in something, you appreciate the experience more, because you put more into it," he said.
McAlister has been very involved at PSC, and he says it has really helped make his experience at the college a positive one. The Matteson native was homeschooled before coming to PSC, but was very active in his church to keep himself involved in the community. Since coming to school at PSC, McAlister has been a senator and public relations director for the Student Government Association, vice president of the Political Science Club, and a member of the Campus Programming Board, Black Student Union, and the Etel Billig Theater Club.
Perhaps what he calls the "best opportunity [he's] had since starting at PSC," is that McAlister is the current treasurer on the Executive Board of Model Illinois Government, a non-profit organization run by students. It is one of the preeminent intercollegiate government simulations in the United States.
While he is still unsure of his definite career path after graduation, McAlister says he is definitely interested in possibly pursuing politics.
---
U.S. Army Veteran Francine Poindexter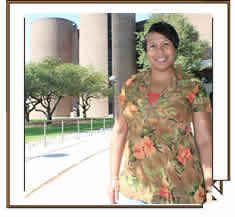 U.S. Army Veteran Francine Poindexter had worked in several different careers in the 15 years after she completed her service before enrolling in the Nursing Program at Prairie State College (PSC) last year.
"I always knew nursing was something I wanted to do, but I always kept getting sidetracked," she said.
In 2011, though, she decided it was time to buckle down and start on her path to ultimately earning her bachelor's degree, and the PSC/Governors State University (GSU) Dual Degree Program was the perfect fit for her, she said.
Through the program, Poindexter receives guaranteed admission to GSU upon graduation; academic advising from both institutions to complete an associate and a bachelor's degree in a minimum number of terms; a guaranteed tuition plan from GSU, locking in GSU tuition rate for up to four years from date of enrollment in the Dual Degree Program; the option to apply for the GSU Debt Free Promise and other transfer scholarships; and the opportunity to participate in social and cultural activities at both institutions.
---