Physical Science/Earth Science/Geology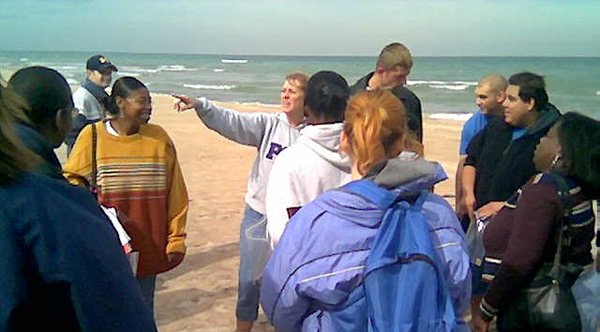 Geology 101 & Earth Science (Physical Science 112 ) field trip to Indiana Dunes National Lakeshore
Earth science integrates material from all the sciences to study all parts of the Earth including the oceans, land, and atmosphere.  By examining how these parts work with each other and living things (including people), Earth scientists can understand the processes that shaped the Earth of today and how our actions will impact the Earth of the future.  Earth scientists include geologists, meteorologists, geographers, oceanographers and environmental scientists. 
Students are strongly urged to complete the associate in science degree prior to transfer.  This program provides the foundation for transferring to upper-division programs in a specific discipline or to teach one of the sciences at the high school level.
Degrees and Certificates
View the curriculum for these programs in the current Academic Catalog. You can also access the entire PDF of the catalog (1.63 MB). Since the printing of this catalog, there have been some additions and deletions. View the addendum for more information.
Please visit the Career and Transfer Programs Web page, where you will find advising guides with the most recent PSC catalog updates. The advising guides describe the requirements needed to complete a degree or certificate.
Courses
A listing of course descriptions is available in the current Academic Catalog. For a listing of when courses are offered, consult the current course schedule or WebAdvisor.
Foreign Language Requirements: Some universities have a foreign language requirement. Generally, four years of a single foreign language in high school or four semesters of language in college will fulfill this requirement. It is
recommended that students complete the entire sequence at one institution.
Faculty