Why Study History?
History is the study of the people, places, and events that have shaped the past. Just as importantly, history can also inform the present, helping us to ask challenging questions about our own times. At Prairie State College (PSC) we offer classes that examine a number of diverse areas of historical study, ranging from different aspects of United States history to the wider world in ancient and modern times. Current history course offerings can be found in the PSC Catalog, and the online class schedule in WebAdvisor.
What can you do with a degree in History or the Liberal Arts?
Students who study history or earn a degree in the Liberal Arts work in many different fields. History majors have traditionally found jobs in teaching, museum work, journalism, the law, or politics, but the skills learned from studying history can be applied to a wide range of jobs. The critical thinking and writing skills acquired while earning a degree in history or the Liberal Arts are often in high demand outside of academic study. For more information about careers in history or the Liberal Arts, feel free to speak with a history faculty member.
Degrees and Certificates
View the curriculum for these programs in the current Academic Catalog. You can also access the entire PDF of the catalog (1.63 MB). Since the printing of this catalog, there have been some additions and deletions. View the addendum for more information.
Please visit the Career and Transfer Programs Web page, where you will find advising guides with the most recent PSC catalog updates. The advising guides describe the requirements needed to complete a degree or certificate.
Courses
A listing of course descriptions is available in the current Academic Catalog. For a listing of when courses are offered, consult the current course schedule or WebAdvisor.
Faculty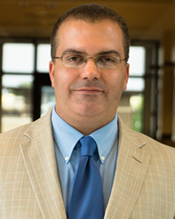 Mr. Pariseau earned his B.A. in History, magna cum laude, from Boston College in 2003, and his M.A. in History from the College of William & Mary in 2005. In addition to teaching, Mr. Pariseau has worked in the field of public history for the Nantucket Historical Association, the Jamestown-Yorktown Foundation, and the Colonial Williamsburg Foundation. He has also researched and written on issues of race, slavery, and abolitionism in early American history. Mr. Pariseau is a member of the Phi Beta Kappa Society, America's oldest academic honor society, and Phi Alpha Theta, the national history honor society.
Emeritus Faculty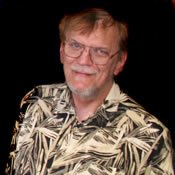 Adjunct Faculty
A number of dedicated adjunct faculty members offer history courses at PSC. Adjunct faculty can be reached via the contact information you will receive the first day of class. You may also try stopping by the Adjunct Faculty Office, located on the fourth floor of Main Building in room 4195, when your professor is on campus.