Overview
Prairie State College is a comprehensive community college with an open-door admissions policy for high school graduates and recipients of a GED (or the equivalent).
For those interested in personal interest, vocational, computer and continuing education classes, Prairie State College offers a wide range of non-credit classes. The College also offers adult education courses including GED, ESL, and ABE.
General Admission Requirements
Deciding on a college is an important choice. Prairie State College is a great place to start a college career.
Whether you're a high school student, an adult juggling family and work responsibilities, changing careers and needing to retrain, someone in need of English-language training, or a lifelong learner seeking a personal interest class, PSC has something for everyone.
Download an overview of the enrollment process (PDF).
Glossary of Terms found in enrollment process. 
Download New Student Roadmap (PDF).
Type of Student
---
To apply and enroll at the college, please click your student type based on your previous college experience.
---
All new students entering college for  the first time, are required to take the COMPASS test, and meet with an advisor prior to registering for classes. ACT scores may be used in place of COMPASS. Please note, there is a time limitation on the use of previously completed ACT and COMPASS scores. Students should speak with an advisor for& additional information. Download an overview of the enrollment process (PDF).
Late Registration Procedures — Credit Classes Only
The following guidelines apply to students who wish to register for credit classes after the schedule change period has ended and classes have begun to meet:
If the class is not full, students do not need an instructor's consent to register during the first two days of the term (up until 11:59 pm of second day). This applies to all standard session classes—16-week, first and second 8-week, late start, and first and second session summer classes.
Students do not need instructor's consent to register if a class has not yet met. (For example, if a class meets Thursday, Friday or Saturday, students may register up to the time the class begins if space is available.
Online classes will be exactly like face-to-face classes. If no start date is listed on the schedule, the class begins on
the first day of the term for 16-week, late start, or first or second session summer classes.
All students who register (with or without the instructor's consent) the day following the first meeting of a class will be charged a late registration fee of $20.00.
Residency Requirements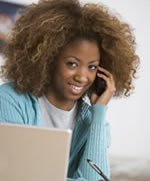 Prairie State College requires all credit students to certify their permanent residency, which is used to determine the applicable tuition rate. In order to be classified as a resident, students must reside in district for at least 30 days prior to the start of the semester.*
Prairie State College, Illinois Community College District consist of the following communities: Beecher, Chicago Heights, Crete, Flossmoor, Ford Heights, Glenwood, Homewood, Matteson, Monee, Olympia Fields, Park Forest, Richton Park, Sauk Village, South Chicago Heights, Steger, University Park, and portions of Country Club Hills, Hazel Crest, Lynwood, and Tinley Park.
Students who move from outside the district and who obtain residency in Prairie State College's district for reasons other than attending the College, shall be exempt from the 30 day requirement if they demonstrate, through documentation, a verifiable interest in establishing permanent residency.**
If the College receives returned mail from the postal service that reflects an undeliverable status or one which would impact the tuition rate, the student will be required to provide two documents to verify their residency. The following are acceptable forms of documentation used to verify a student's residency status:
Valid driver's license or state identification card
Voters registration card
Current apartment lease/property tax bill
Current utility bill
Mail delivered to the residential address with a postmark date no older than four weeks
Please note that all proof of residency documents must reflect the student's first and last name and the student's current residential address. Registration activity may be restricted until proof of residency is received by the College. Additional forms of verification may be required if questions continue to arise regarding a student's residency status. For additional information, please contact the Office of Enrollment Services at (708)709-3516.
*To use a PO Box mailing address, proof of residency must also be provided.
**Additional documentation not reflected above may be required when outlining a verifiable interest in establishing a permanent residency within the district.