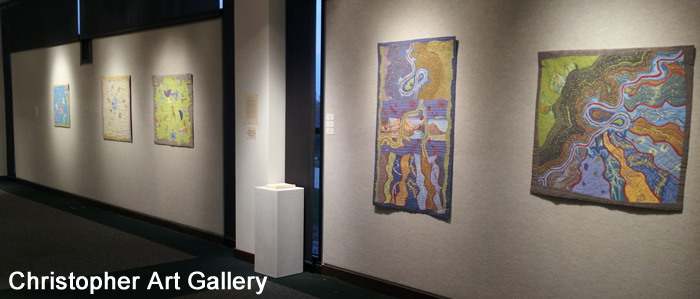 Named for its generous donors, Bob and Marty Christopher, the Christopher Art Gallery is located on the main campus of Prairie State College. The gallery hosts six to eight shows per year, featuring local, regional and national artists, as well as student works.  Gallery Director, Beth Shadur, recommends programming and often acts as curator for shows.
Beth Shadur
Christopher Art Gallery Director
Prairie State College
---
Annual Photographer of the Year and Student Exhibition
Featuring 2014 Photographer of the Year Carole Rose
Exhibiting August 18 - September 18, 2014
Reception: Thursday, August 28, 12 - 2 p.m.
Regular hours during exhibition:
Monday through Thursday: 9 a.m. - 3 p.m.
Wednesday and Thursday evenings 5 - 7 p.m.
By appointment, phone (708) 709-3636 
---
About the Exhibit
This exhibition will feature works by Carole Rose, who photographs panoramic views of the city of Chicago. Works include stunning pictures of the Chicago skyline taken both by day and night, highlighting Chicago's architectural beauty meeting the lakefront.
Works by PSC students will be shown in the adjacent galleries, featuring drawings, paintings, sculptures, and photographs.