---
Mission Statement
The Prairie State College Foundation is a non-profit organization committed to excellence in education by promoting Prairie State College and enhancing opportunities for students.
The Foundation works to:
Increase public awareness of the College's central role in the well-being of our community and its citizens.
Seek financial support to fund student scholarships, attract and retain able faculty and staff, and provide for the College's growth and development.
Identify potential Board members, involving those who bring leadership, insights, and new contacts to the Foundation.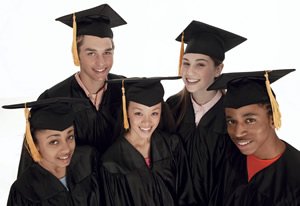 Some Facts about the Prairie State College Foundation
Founded in 1973, the Foundation is a philanthropic organization. Dedicated to helping deserving PSC students seeking job skills through academic achievement, PSC Foundation scholarships encourage the process of lifelong learning.
The Board of Directors are unpaid volunteers.
501(c) 3 not-for-profit status assures tax deductibility for donors.
In the past two years, the PSC Foundation has awarded more than $150,000 to assist hundreds of students who wish to learn in the classroom, so they can earn in the workplace. These productive, prospective employees strengthen the economy of the entire Chicago Southland!
Foundation scholarships include:
Returning Students (at least 3 years since high school or GED recipient)
New Beginnings (changing careers, or changed financial status)
Books for Scholars (to assist textbook purchase)
Robert Christopher GED (assists high-scoring GED graduates to begin PSC coursework)
Student-Athlete (partial tuition, fees, and books for students participating in designated sports who maintain GPA)
Photo Society (based on competitive portfolio)
Scholarships are also funded by businesses, civic groups, student organizations at PSC, and local individuals and families.
Endowed, named scholarships are established with a donation of $10,000 or more.
Named, recurring scholarships can be funded with annual contributions of $500 or more.
Financial
Tools
Prairie State College Foundation wants you to know about some unique financial tools you can use to plan your gift so that it also returns benefits to you. Please visit our new Planned Giving site!
For information about Naming Opportunities (scholarships, classrooms or facilities), and for other inquiries, please contact:
Deborah Smith Havighorst
Executive Director, Prairie State College Foundation
(708) 709-7918
Fax: (708) 709-7990

Office Hours:  Monday - Friday  8 a.m. - 4:30 p.m.
Other Hours:  By appointment