Agustin Herrera
Women's Head Soccer Coach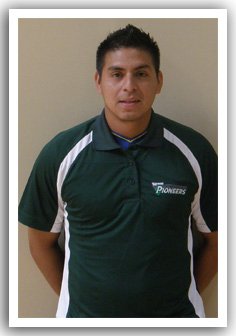 Prairie State College women's head soccer coach Agustin Herrera lives for the game of soccer.
And it shows.
Herrera, a former standout at St. Xavier University, who in 2012 will enter his second year of guiding the Pioneers, has a plethora of experience within the sport, both as a player and coach.
A 2005 graduate of Bloom Township High School, Herrera more than just made a mark during his prep years, earning all-area and all-sectional honors as both a junior and senior.
Herrera's individual achievements didn't stop following high school either.
As a center-midfielder for the Cougars, Herrera, who earned a double-major in Business Marketing and International Business, also made his presence felt in a big way.
A four-year starter at the school located in Chicago's Mount Greenwood community, Herrera tallied 18 career goals and 15 career assists at St. Xavier.
During his freshman year of collegiate play, Herrera became the school's first men's soccer player to be named a Chicagoland Collegiate Athletic Conference Freshman of the Year in 2005.
Herrera was also a first-team All-CCAC selection in 2007 and an honorable mention pick in 2005, 2006 and 2008.
He also served as the Cougars' team captain in both 2007 and 08 and was a member of the Chicago Fire PDL (Premier Development League) team in 2006.
Herrera didn't hang up his cleats following his collegiate days either.
Herrera, who currently serves as Sports Manager at Ho Chunk Sports and Expo Center, played semi-professional soccer for Curtidores of the Segunda Division in 2009.
Herrera's first PSC team produced a 6-12 overall mark in 2011.
Herrera has spent the past two seasons as the head coach of the Midwest Wings club team out of Munster, Ind.
Liz Gutierrez
Women's Soccer Assistant Coach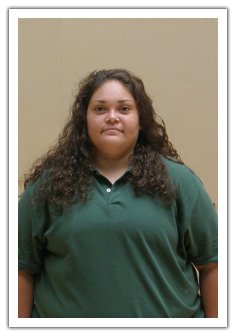 Former Bloom High School standout Liz Gutierrez returns for a second season on head coach Agustin Herrera's staff in 2012.
Gutierrez, who lends a hand in all aspects of the Pioneers' program, also specializes in goal-keeping instruction, having played a major role in last season's development of freshman keeper Stephanie Martinez.
Gutierrez's expertise with keepers isn't a coincidence either, as she enjoyed a strong four-year varsity career as a stopper for the Blazing Trojans.
Gutierrez graduated from Eastern Illinois University in 2010 with a bachelor's degree in Elementary Education with an emphasis on Spanish.
Gutierrez, who still plays soccer in the highly-competitive CLASA (Chicago Latin American Soccer Association) and has won two championships while playing in the league over the course of her 13-year career.
As far as her coaching career is concerned, Gutierrez has been assisting her mother, Bloom head coach Kelly Gutierrez, for the past 10 years and has played an integral role in the success the Blazing Trojans have had in recent seasons.