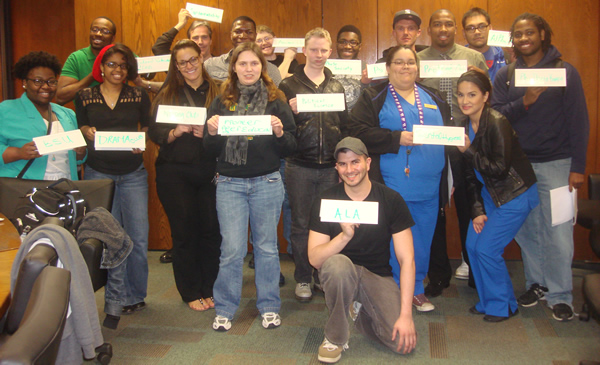 To help you broaden your college experience beyond the classroom, Prairie State College offers a variety of activities, clubs, sports, and other extracurricular activities. 
Student Leadership Center
Located in room 1260, the Student Leadership Center offers a variety of services to student organizations. These include use of club mailboxes, meeting space, and organizational resources. Approval is provided for facility use, bulletin board posting, expenditures, and vendor contracts. Advice or assistance is available in the areas of program planning and budget planning. In addition, the Student Leadership Center provides assistance to students starting new student organizations.
For more information, please contact Helen Manley, Coordinator, Student Life at hmanley@prairiestate.edu.