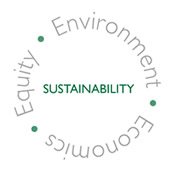 View photos from all of our events on Facebook!
---
April 2015
April 1
2 p.m.-4 p.m.
Conference Center Room 1318
Switch: Discover the Future of Energy
Join us for a screening of this feature documentary, where Dr. Scott Tinker will explore the world's premier energy sites and interview global energy leaders, to chart a path to our future.
At the conclusion of the documentary, we will have a guided discussion on our energy future.
Organic popcorn will be for sale!
April 6
10 a.m.-2 p.m.
Atrium
Sustainability Scavenger Hunt
Come learn about the sustainability initiatives taking place at Prairie State College. While you're there, grab your list of items to find in the "Sustainability Scavenger Hunt!"

April 7
10 a.m.-2 p.m.     
Atrium
Get Healthy, Go Green! Health and Wellness Fair
Prairie State College's Health Promotion Programming and Sustainability Center are hosting our Get Healthy, Go Green! Health and Wellness Fair. The purpose of the health fair is to increase awareness about health issues that affect our diverse student population, encourage a "greener" lifestyle for a healthier self and healthier environment, as well as to provide screening tests and exams at a free or affordable cost.
April 7
11 a.m. -12 p.m.
Hydrate your Knowledge
Get up and moving in this eco-walk around campus. Pick-up your questionnaire at the Health and Wellness Fair and find useful tips about water consumption and your health on this walk through the main building.
April 9
10 a.m.-2 p.m.    
Atrium
Get Healthy, Go Green! Clear the Air
Go ahead and Quit Cold Turkey. Turn in your pack of cigarettes, commit to quitting cold turkey, and we'll give you a turkey sandwich. Other helpful information will be available to help you kick the habit and prevent you from starting.
April 10
8:30 a.m.-3 p.m.    
Joliet Junior College
Student Sustainability Summit
You are invited to join your peers at the fourth annual SMHEC Student Sustainability Summit, created for students by students. Joliet Junior College will be hosting the summit this year and the theme is "Opportunities." Student attendees will hear and learn from their peers through a series of breakout sessions, networking opportunities and panel presentations.
April 14
2:00-4:00 p.m.
Homewood Disposal Field Trip
Join the sustainability center for a tour of Homewood Disposal's recycling facility. The shuttle will depart from PSC promptly at 2:10 p.m.
Advanced registration is required. Space is limited. Contact Allessandra Cairo at acairo@prairiestate.edu to reserve your space.

April 15
10-11:30 and 1-2:30
Heritage Community Bank Room
Storms of the Great Plains
Join Amateur Meteorologist and Storm Chaser Danny Neal as he discusses the ins and outs of Illinois weather, from climatology to extreme events. Danny was born and raised on the south side of Chicago and is a bit of a local celebrity on social media with over 112,000 followers on his Facebook page. Danny will share with you his passion for weather and how he was able to take his immense fear of severe weather as a child (thanks to the historic Plainfield F5 Tornado of 1990) and develop that into a love and appreciation of the beauty and awesomeness of nature. Danny will end with a brief presentation on severe weather preparedness and safety.
April 16
11 a.m. – 1 p.m.
Atrium
The Polar Melt Down
Sponsored by the sustainability club
Participate in this interactive activity to learn about the melting ice caps and the effect of climate change on arctic species.
April 16
12 – 2 p.m.
Atrium
Get Unplugged
Sponsored by BSU
Unplug your devices to save energy and money. Learn about the vampires sucking power even when you thought they weren't.
April 22
Adopt-a-Highway
Join the faculty sustainability committee as they clean up Halsted Street. PSC adopted a stretch of Route 1 from McDonalds at Vollmer to 183rd St. If you are interested in helping, please let Professor Ed Schwarz know by emailing him at eschwarz@prairiestate.edu.
---
March 2015
March 24
9 a.m. - 3 p.m.
Staff Lounge
Clear Your Clutter
Reduce, reuse and recycle. Turn in your unwanted, gently used office supplies or take what you need. Shop the staff lounge on Tuesday, March 24. And remember, one man's trash is another man's treasurer.
---
November 2014
At the Nov. 2014 Board of Trustees meeting PSC was recognized as a Gold Level Compact school by Governor Quinn and the Green Governments Coordinating Council. Allessandra Cairo, PSC's sustainability coordinator, accepted the award from Eric Heineman, Sustainability Director, Office of Governor Quinn. The college moved from bronze to gold and is one of 15 schools in that category.
Left to right:
Emmanuel Lopez, SGA president, Eric Heineman, sustainability director for Gov. Quinn, Allessandra Cairo, sustainability coordinator, and Tim Kosiek, executive director of facilities and operations.
---
October 2014
Campus Sustainability Day
Wednesday, October 22
PSC Main Campus
Save the date for this year's Campus Sustainability Day celebration! This year's national theme is Empowering Change on Campus and in the Community.
Homewood-Flossmoor Intergovernmental Green Team Annual Recycle Drive
Saturday, October 18
9 a.m. - 1:00 p.m.
Parker Jr. High School, 2810 School Street, Flossmoor, IL
The Homewood-Flossmoor Intergovernmental Green Team is hosting their an electronics recycling drive. This year, H-F will partner with SouthSTAR Services EcoSafe Processors to collect unwanted electronic items.
Acceptable items include
Computers, laptops/desktops
Computer wire/cables
Modems
Fax machines
Hard drives
Keyboards, mice, speakers
Miscellaneous computer parts
LCD monitors
Motherboards
Printers
Servers Calculators
Cell phones
---
September 2014
SMHEC Annual Sustainability Conference
Strengthening Sustainable Bridges between Colleges and Communities
Friday, September 26
8 a.m. - 4:30 p.m.
Joliet Junior College
Save The Date for the 5th annual South Metropolitan Higher Education Consortium's (SMHEC) sustainability conference.
This year's focus is on strengthening sustainable bridges between the colleges and universities of the Chicago Southland and its communities and businesses. We are inviting manufacturers, healthcare providers, governmental organizations and not-for-profit agencies to join us in thoughtful conversations about how, together, we can promote growth and develop resilient communities through sustainable practices.
Advance registration will be required. Check back soon for registration information.