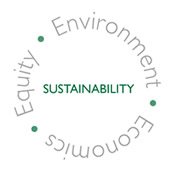 View photos from all of our events on Facebook!
---
September 2014
Building Operator Certification Series
September 11 - December 5, 2014
Conference Center
Prairie State College is hosting a Level I Building Operator Training Series which includes nearly 74 hours of classroom and project work (7.4 CEUs) in building systems operation and maintenance.
BOC is a nationally recognized, award-winning competency-based training and certification program that offers facilities personnel the improved job skills and knowledge to transform workplaces to be comfortable, energy-efficient and environmentally friendly.
This program in Illinois is sponsored by the Midwest Energy Efficiency Alliance with support from the Illinois Energy Office and Ameren Illinois, ComEd, Nicor, People's Gas and North Shore Gas. Prairie State College is the only community college offering the program this semester.
Advanced registration is required. For more information and to register, please visit BOC Central.
---
SMHEC Annual Sustainability Conference
Strengthening Sustainable Bridges between Colleges and Communities
Friday, September 26
8 a.m. - 4:30 p.m.
Joliet Junior College
Save The Date for the 5th annual South Metropolitan Higher Education Consortium's (SMHEC) sustainability conference.
This year's focus is on strengthening sustainable bridges between the colleges and universities of the Chicago Southland and its communities and businesses. We are inviting manufacturers, healthcare providers, governmental organizations and not-for-profit agencies to join us in thoughtful conversations about how, together, we can promote growth and develop resilient communities through sustainable practices.
Advance registration will be required. Check back soon for registration information.
---
October 2014
Homewood-Flossmoor Intergovernmental Green Team Annual Recycle Drive
Saturday, October 18
9 a.m. - 1:00 p.m.
Parker Elementary School, Flossmoor, IL
Save The Date. Each year, the Homewood-Flossmoor Intergovernmental Green Team hosts an electronics recycling drive. This year, H-F will partner with SouthSTAR Services EcoSafe Processors to collect unwanted electronic items.
Check back soon for more details and a full list of acceptable items.
---
---
---