Jazz Ensemble Soloists Among Best at Skyway Jazz Festival [11/7/18]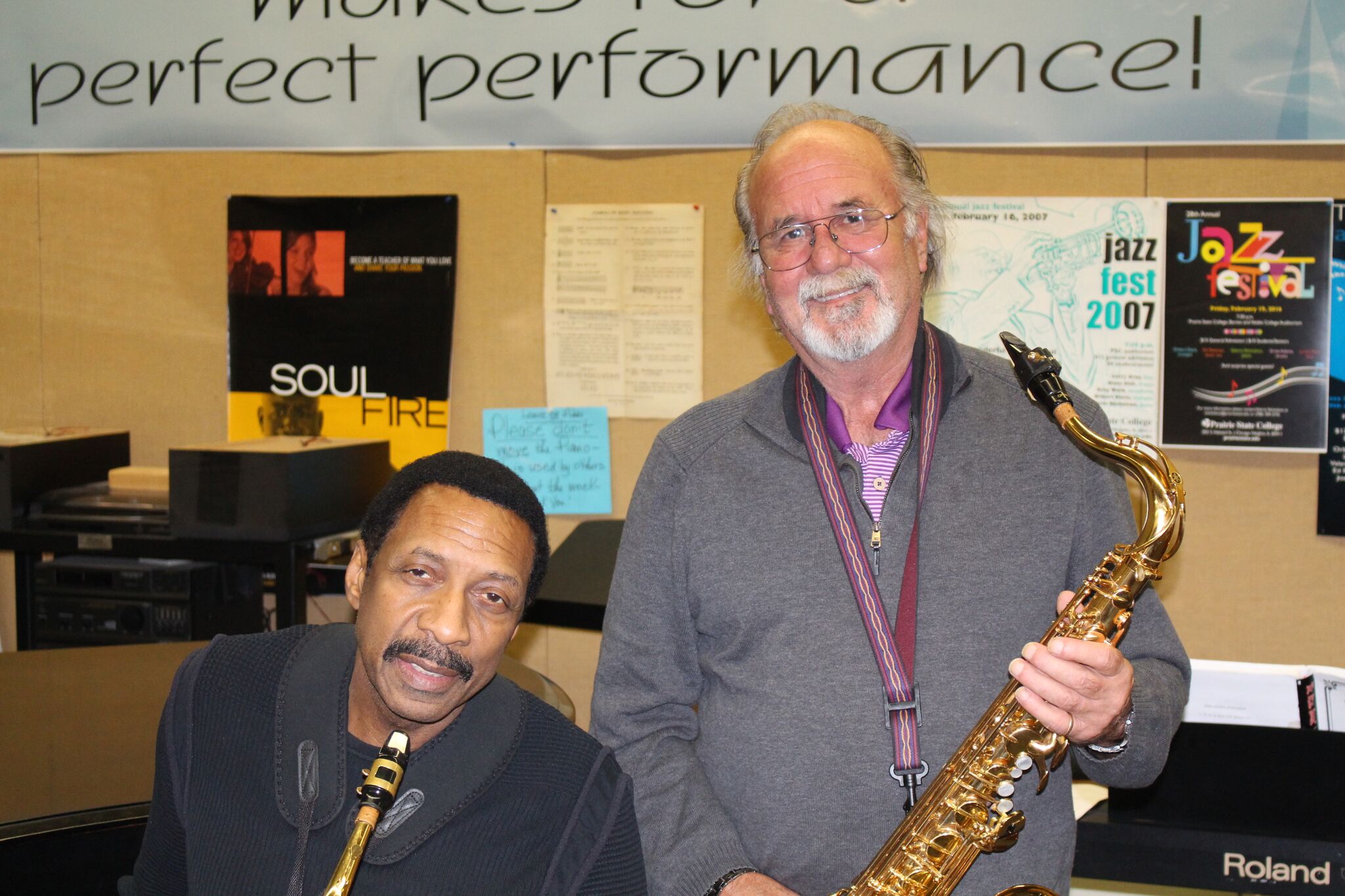 Prairie State College (PSC) students Clarence Rasheed (left) and Thomas Konieczny (right)
were named top soloists at the Skyway Jazz Festival.


Prairie State College (PSC) students Clarence Rasheed of Olympia Fields and Thomas Konieczny of Homewood were chosen as top soloists during the Skyway Jazz Festival held at Oakton Community College in Des Plaines, Ill, on Saturday, Oct. 27. Rasheed and Konieczny were among the top 24 performers chosen for their outstanding performance.
The Skyway Festival featured bands from seven of the community colleges that comprise the Skyway Conference. More than 125 musicians participated in the event.
PSC has a proud tradition of jazz education for many decades. The PSC Jazz Ensemble, under the direction of Eugene Vinyard, has performed at numerous college and community events. Jazz Ensemble also is offered at PSC as a class that meets Tuesday evenings at 7 p.m. Students interested in taking Jazz Ensemble for the spring 2019 semester can enroll now. Learn more at prairiestate.edu/findwhatfits.