PSC Names Kelly Lapetino Dean of Corporate and Continuing Education [10/3/14]
Prairie State College (PSC) recently named Kelly R. Lapetino dean, corporate and continuing education.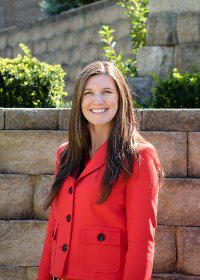 In that role, she provides leadership to a department that responds to the changing workforce environment. She will collaborate with employers, community organizations and education and government entities to develop career path opportunities for residents and a talent pipeline for employers. Through these collaborations, she also will provide customized training and consulting services to companies and their employees by providing solutions that increase engagement and productivity and reduce costs.
Before coming to PSC, Lapetino served as the director of the Career Success Center for the University of St. Francis. She also has worked as a senior staffing specialist for Today's Staffing in Downers Grove, and as a workforce skills manager with Joliet Junior College.
She is an ACT WorkKeys National Career Readiness advocate, a former mentor and ambassador for the American Association of Community Colleges Plus 50, past president and board member of the Council for Working Women, board member and mentor chair for the Professional Women's Network, and a member of the American Management Association, the American Society of Training and Development, the Illinois Small College Placement Association, the Joliet Region Chamber of Commerce and Industry, the Joliet Township High School Academy Network Team, the National Association of College Employers, the National Association of Workforce Development Professionals, the Society of Human Resource Management and the Will County Center for Economic Development Dream It. Do It.
She has a Bachelor of Science degree in Business Administration from Northern Illinois University and a Master of Science degree in Training and Development from the University of St. Francis.
PSC President Dr. Terri L. Winfree says Lapetino brings a wealth of experience working with community businesses, educational institutions and other organizations. "We are excited to have Ms. Lapetino join our team. Her experience with staffing and workforce skills as well as her history of working in the community college setting make her a great asset for PSC and our community."