PSC Speech Team Brings Home Several Awards from State Tournament [3/13/15]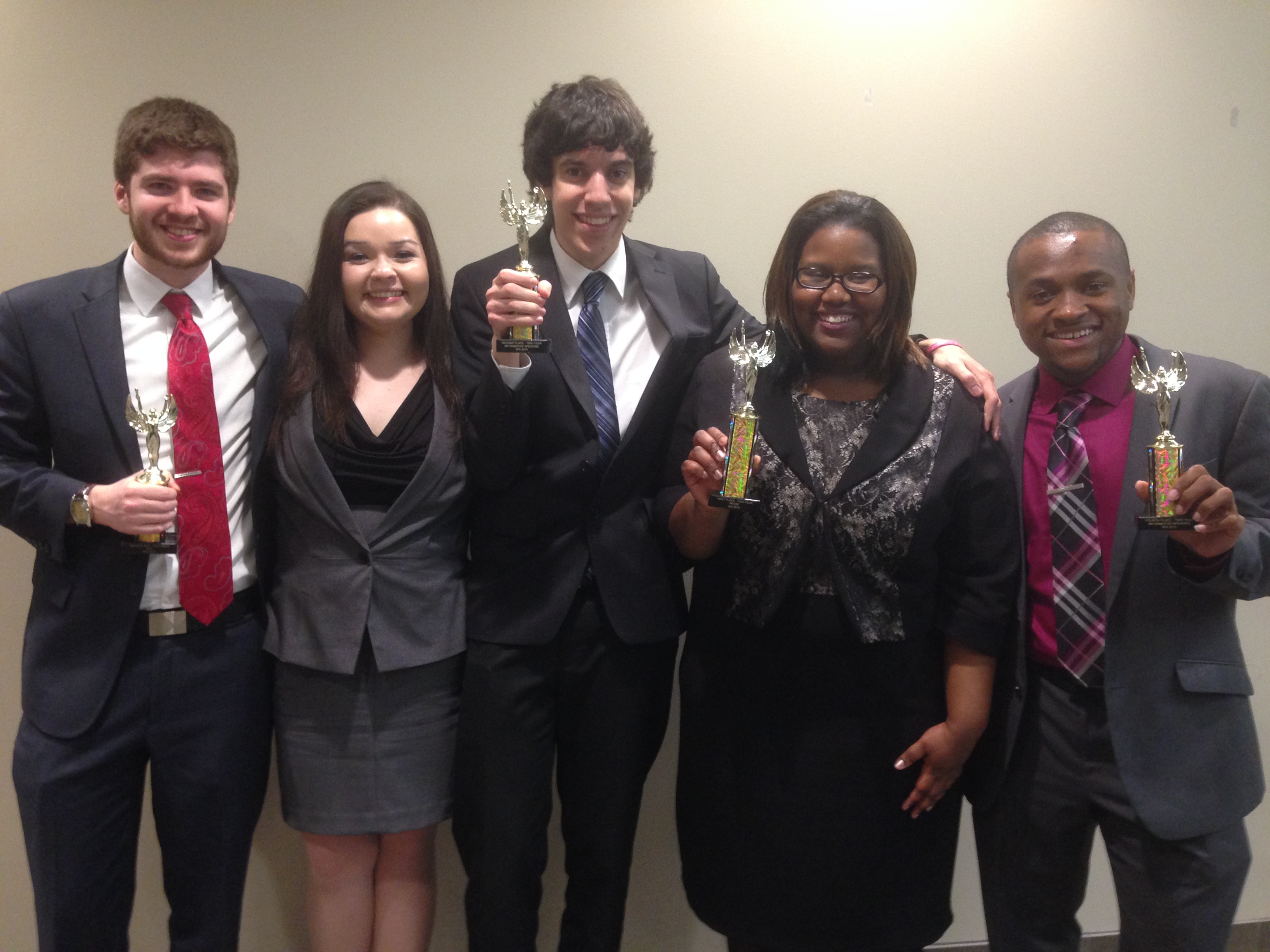 The Prairie State College (PSC) team members brought home several individual awards from the recent Illinois Intercollegiate Forensics Association (IIFA) Speech Tournament hosted by Northern Illinois University. PSC was one of 20 schools sending a team to the annual competition.
Allysha Nobles of Park Forest was named state champion for prose interpretation in the community college division. Colin Gallagher of Homewood received second place and Patrick Sheard of Dolton received fourth place for informative speaking in the community college division. Dan Blewitt of Crete received sixth place for speech to entertain in the community college division. Also competing was Kelly Crescenzo of Steger.
The team was coached by PSC Professors Ed Schwarz, Joshua Green, Elighie Wilson and David Naze.
"I had a blast. I was so relaxed for such a competitive tournament and really enjoyed myself," Crescenzo said of the experience.