There is Still Time to Register for Fall Courses at Prairie State College [08/21/2015]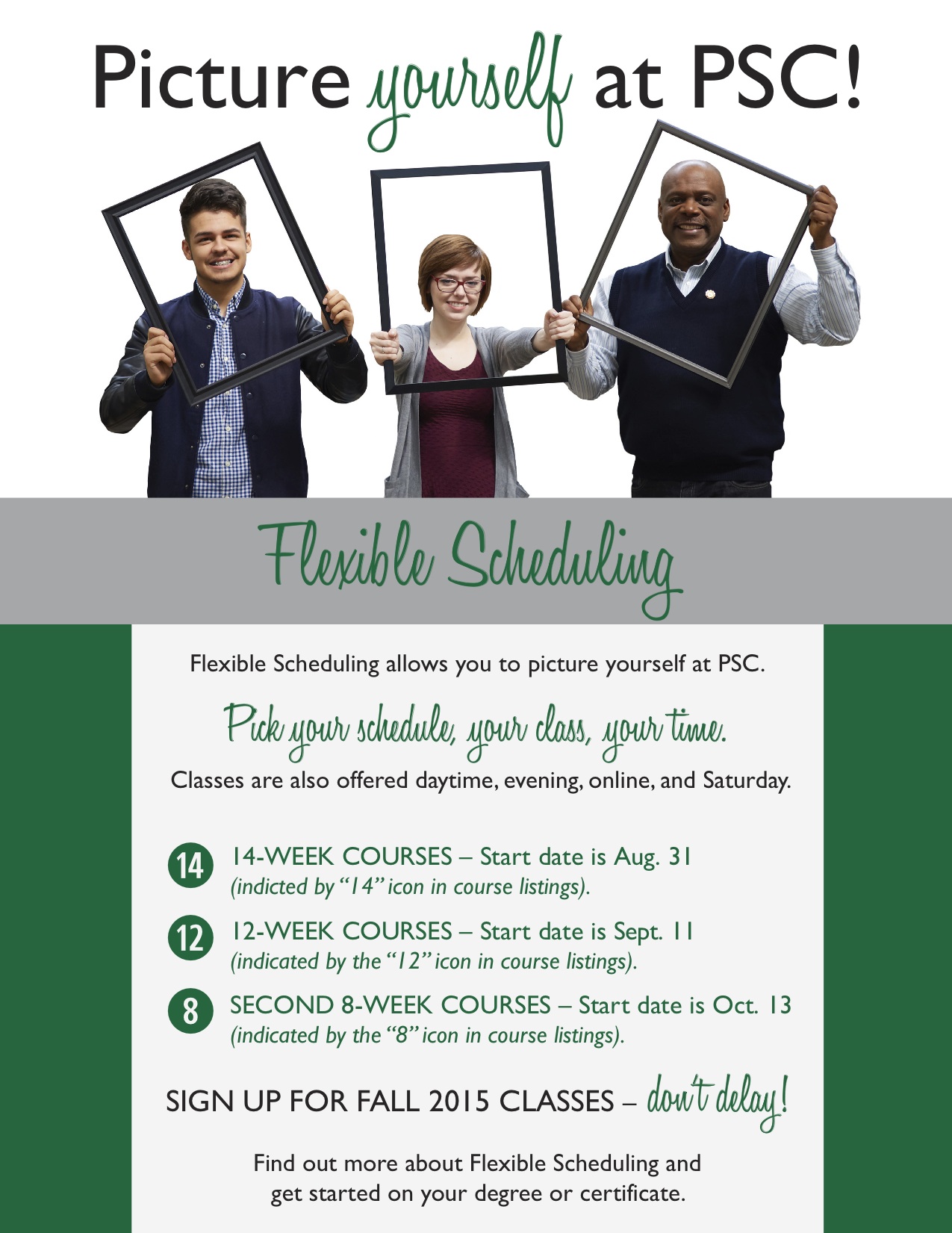 District residents who missed the opportunity to register for 16-week classes at Prairie State College (PSC), or are trying to find a way to fit a course or two into their schedule, still have the opportunity to register for fall classes with PSC's convenient flexible scheduling options.
PSC offers 14-, 12- and eight-week options that allow students to fit college into their busy schedules. Classes are offered during the day, evening, online and Saturdays.
The 14-week courses begin Aug. 31 and 12-week courses begin Sept. 11. All of these courses offer the same course material with the same credit hours. The shorter the number of weeks, the longer the class period.
PSC continues to offer eight-week course options. The second eight-week courses begin Oct. 13. The eight-week courses are typically fewer credit hours. Many of the college certificate programs offer eight-week courses, allowing students to fit two courses in a semester and to make progress towards that certificate.
The PSC Foundation offers scholarships for tuition, books and fees. The sooner you apply, the sooner you can start researching scholarships and putting a payment plan in place. For more information on scholarships, visit prairiestate.edu/foundation.
Students are encouraged to register soon, as high-demand classes quickly fill. For a complete list of courses available, visit prairiestate.edu/start.