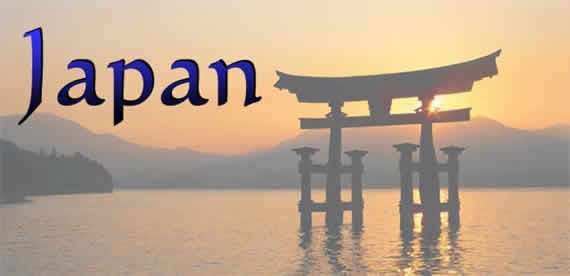 Program Description:
This program provides total immersion in the Japanese language and in the culture of Japan. Held in cooperation with Kyoto International Academy in Kyoto (KIA), classroom instruction comes alive because the whole community serves as a giant classroom and language laboratory for students. Participants practice and improve their knowledge of the language by interacting with the Japanese people in the street, on buses, in museums, theaters, shops, restaurants and cafes, and with their host family.
Download brochure. (PDF)
Program Credits:
Upon successful completion of the program, students will receive credit as follows:
Japanese 1840 (Japanese Language): 4 credits
History 1820 (Japanese History and Culture): 3 credits
Program Requirements:
The program is open to serious students, teachers and others who have a strong interest in immersing themselves in another culture.
All students are required to register for credit and participate in all classroom and program activities. All students will be required to have:
2.00 or higher GPA, based on 12 or more credits of college study
Two faculty recommendations
International Health Insurance Package (cost variable)
Physician's approval to travel
Personal Interview with the directors (to determine maturity and ability to adapt to a different environment)
Program Fee:
The total fee is approximately $4,199 plus College of DuPage tuition for 7 credit hours. Many types of financial aid may be applied to study abroad. For information, contact the program director (630) 942-2019, the Financial Aid office (630) 942-2722, or the Study Abroad office at (630) 942-2356.
The Program Fee Includes:
Round-trip
Four-day local orientation field trip in Hiroshima
Five-week homestay
Breakfast and supper during homestay
Full-time administrative staff
Transfers to and from airport in Osaka
Daily excursions specified in the program schedule
Textbooks for language classes in Japan
Not Included in the Program Fee:
Tuition
All lunches
Optional trips
Passport fees
luggage/baggage fees from airlines
International Student Identification Card
Personal expenses
Telephone calls
Optional Excursions - information will be provided on a variety of optional excursions which are not included in the price of the program
Flight details:
Air transportation is provided by regularly scheduled and approved airlines. Arrangements for travel from cities other than Chicago must be made at the time of application.
Change in Departure or Return Dates:
No change is available for departure. Any change from established return date after ticketing would be subject to a surcharge of at least $250 for such arrangements and any additional cost charged by the airline. Participants need to inform us of this possibility at the time of application.
Passport/Visa/Insurance:
Passport: You must have a valid passport that does not expire for at least six months from the anticipated return date to the United States. You are responsible for obtaining your own passport: http://travel.state.gov/passport/passport_1738.html
U.S. citizens do not need a visa to travel to Japan. Only participants who are not U.S. citizens may need one. Be sure to let us know at the time of application if you are not a U.S. citizen.
All participants in the program will have basic emergency medical insurance through the required International Student ID Card. However, in case of any major occurrence, this would not be sufficient. Therefore, all participants are required to have additional medical insurance which is valid outside the United States and to show proof of such insurance. Insurance can also be purchased to provide protection against cancellations and lost or damaged baggage. We suggest cancellation insurance to cover any payments lost if you must cancel or interrupt your trip due to illness or other reasons. Flight insurance can also be purchased if desired. Information on insurance will be provided at a later date.
Lodging and meals:
Students are housed in carefully selected homes. They are provided with breakfast and supper and laundry service during the homestay period. This arrangement provides the opportunity for the student to continue practicing Japanese and to share the everyday life in Japan. These homes are near subway or bus transportation. Lunch is not provided, but there are many excellent and inexpensive eating-places all over the city.