Named for its generous donors, Bob and Marty Christopher, the Christopher Art Gallery is located on the main campus of Prairie State College. The gallery hosts six to eight shows per year, featuring local, regional and national artists, as well as student works. Gallery Director, Beth Shadur, recommends programming and often acts as curator for shows.
Beth Shadur
Christopher Art Gallery Director
Prairie State College
---
Studio Conversations
Works by Mary Bookwalter, Carol Weber, and Janice Meister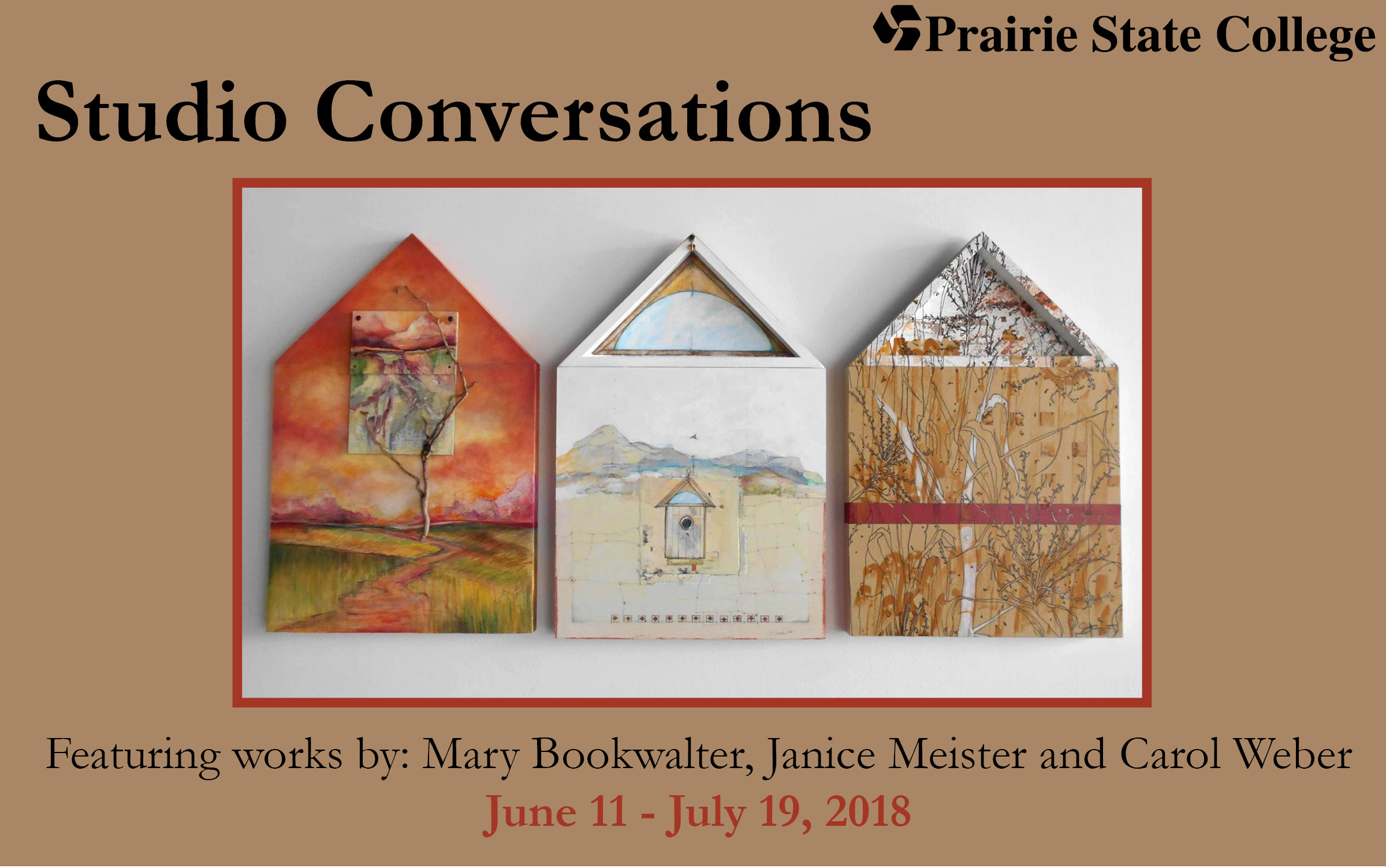 Exhibiting:
June 11 - July 19, 2018

Artists' Reception:
Thursday, June 14
12 - 2:30 p.m.
This is an exhibition of three artists who have for years collectively discussed and critiqued their art. Knowing that artists work in the vacuum of their own studios, they found that sharing input to the actual art-making process is an invaluable part of this usually solitary venture. They also saw that their art making processes of mixed media collage and the common themes within their works were a strong basis for an exhibition. At each venue, the exhibition is updated with new works.

Christopher Art Gallery Regular Hours:
Monday through Thursday: 9 a.m. - 3 p.m.
Wednesday and Thursday: Evening 5 - 7 p.m.
By appointment, phone (708) 709-3636