Employer Registration
PSC Annual Job Fair
Friday, April 28, 2017, 9 a.m. - noon
Prairie State College Atrium
Registration dateline: April 21
$75 per table for profit companies
$50 per table for non-profit companies
Registration cost includes: a 6 foot table, 2 chairs, breakfast, and a boxed lunch.
Sponsorships are avaliable for $250. It includes the above plus a company logo on all program material including signage at registration and preferential table location.
7:30 - 8 a.m.: Setup
8 - 9 a.m.: Welcome Breakfast
9 a.m. - 12 p.m.: Job Fair
12 -1 p.m.: Tear Down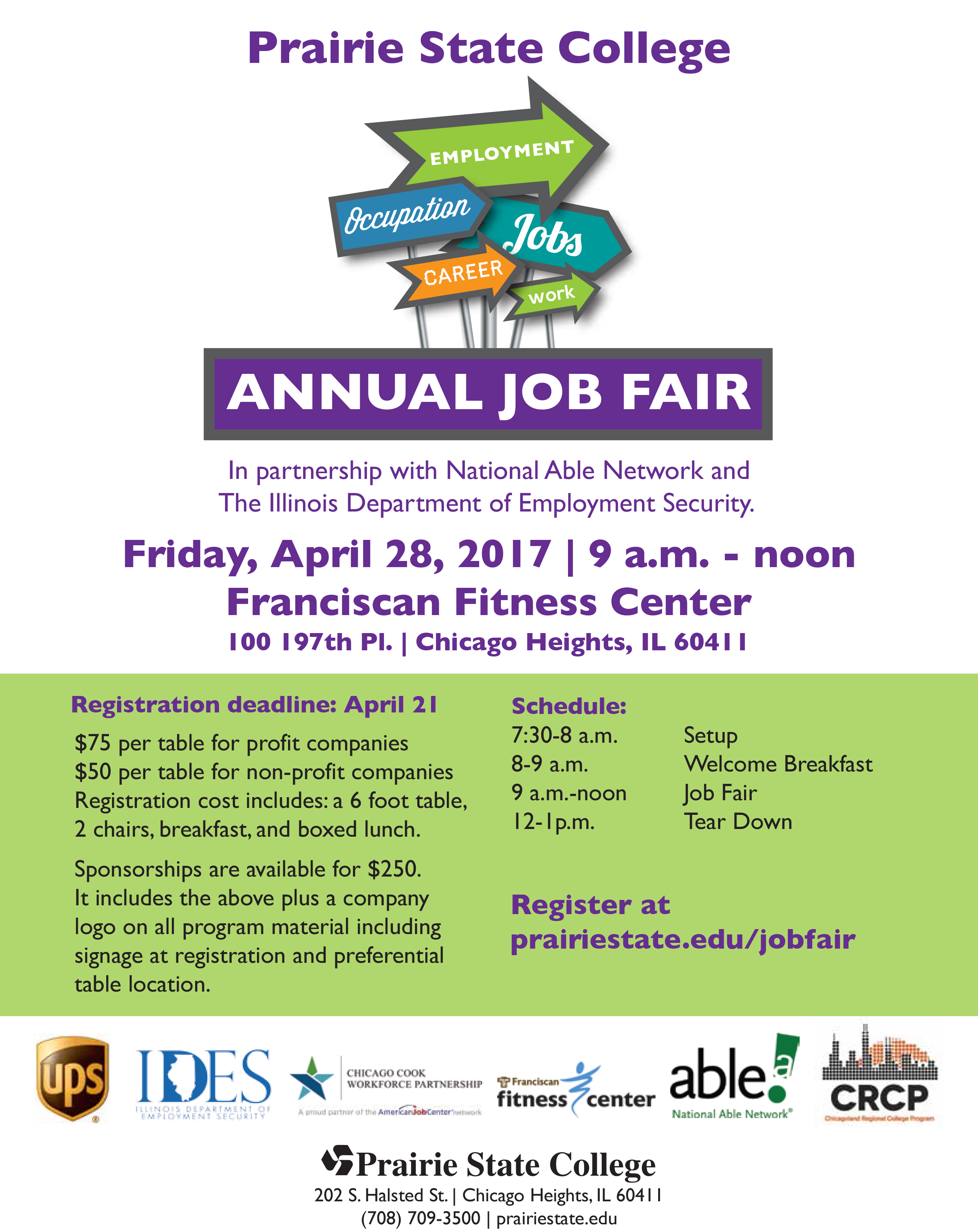 ---
About PSC Job Fair
The college's bi-annual job fairs are held in April and October. The job fair is an exciting opportunity for job seekers to connect personally with local and national employers who are hiring in a highly competitive job climate.
Representatives from companies and institutions from across the metropolitan Chicago area will be on hand for this community-based job fair. The representatives recruit for full - and part-time positions ranging from entry level to professional and managerial levels. This event is free and open to the public. Attendees are encouraged to come professionally dressed and bring plenty of résumés.
Successfully landing a job requires more than submitting a résumé or an application. Student Career Development Center holds interactive workshops about a month before the job fair, designed to help participants prepare for attending a job fair.
---
For more information: