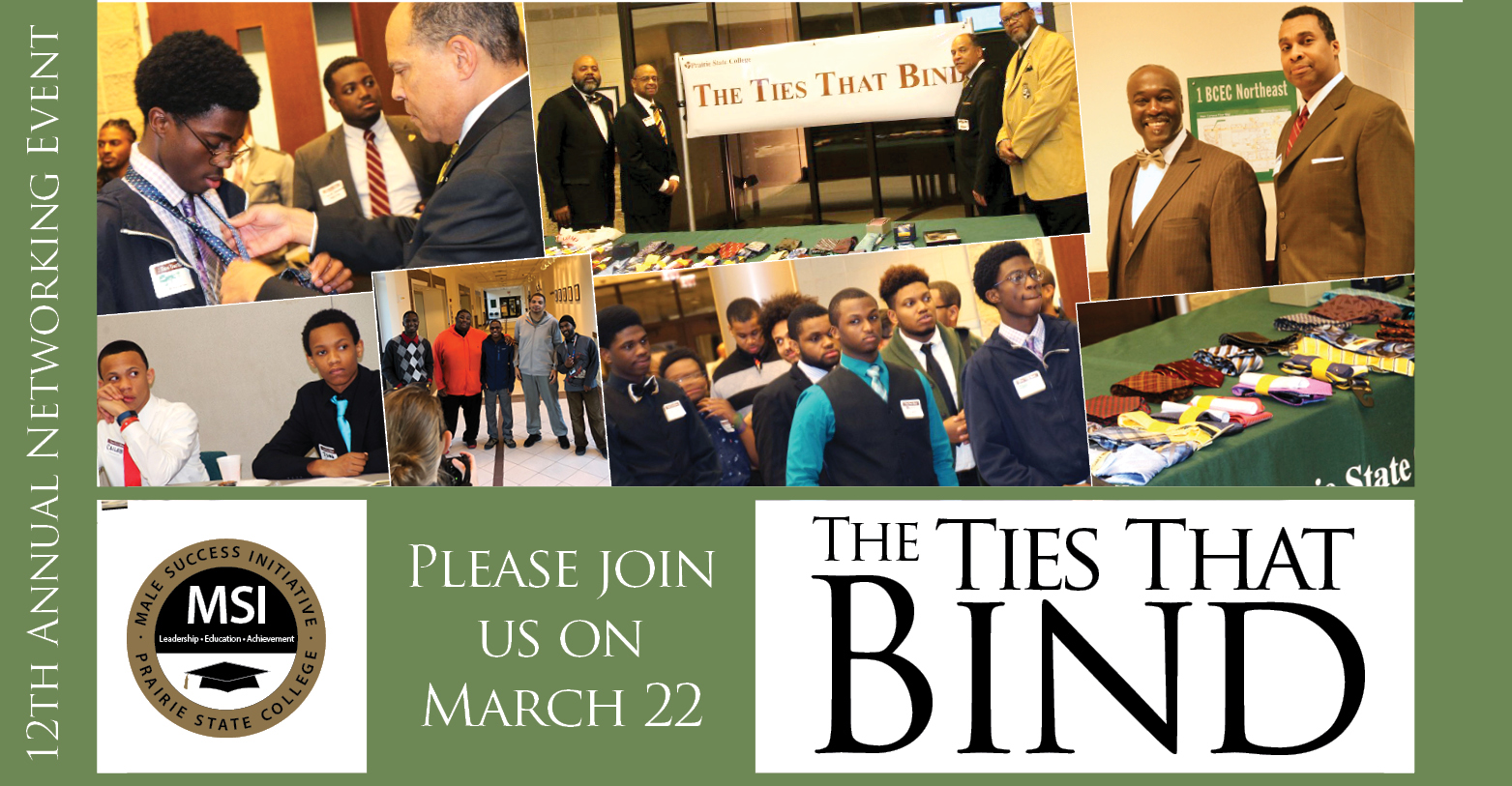 Male Success Initiative (MSI) Events/Meetings:
The MSI hour meets bi-weekly to provide a forum for men of color to unite with Prairie State College (PSC) faculty and staff regarding issues most pertinent to their lives males through mentoring and leadership development.
Past Events
Do you know the History of Hip Hop Culture, Wed. Feb. 7, 2 - 3:30 p.m., LAC 1140
Hip Hop Culture vs Rap Music?, Wed. Feb. 14, 2 - 3:30 p.m., LAC 1140
The Rapper vs The MC/Emcee?, Wed. Feb. 21, 2 - 3:30 p.m., LAC 1140
Engineering Conflict, Tues. Feb. 27, 12-3 p.m., Barnes & Noble College Auditorium, more info
Podcasts of Past Events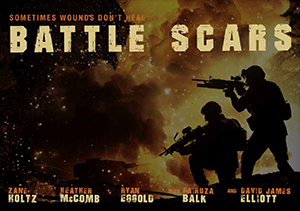 Battle Scars
Movie Discussion Forum moderated by Chicago Heights Veterans Center Psychologist Dr. Richard Doss
October 27, 2017 | 6 p.m.
War of Conscience
A panel discussion about the challenges and critical issues facing many returning U.S. military service members and veterans.
February 21, 2018 | 12 p.m.
Click on the icons below to view more event information.
The Ties That Bind
Congratulations! The Male Success Initiative (MSI) wants to help you achieve your educational goals. Join us on Thursday, March 22, from 6-8 p.m. in the Conference Center on the main campus for MSI's annual "The Ties That Bind" networking event. Participants will have the opportunity to sharpen their networking skills and learn how to build professional relationships. This event is open to males of color who are hoping to pursue a college education including high school and college undergraduate males.
Admission is free. All participants are encouraged to dress in business attire. Light appetizers will be served.
Register by March 15.
For more information contact William Berkley,
MSI coordinator, (708) 709-2946 or visit prairiestate.edu/msi
Partnerships
Alpha Phi Alpha Fraternity, Inc. Theta Mu Lambda Chapter helps make a difference in the Male Success Initiative's effort to educate, motivate, and empower a new generation of young minority males.
Members of the Alpha Phi Alpha Fraternity, Inc. continue to donate their time to support our student's educational goals and professional aspirations.
In response to the national movement to enhance degree completion, Prairie State College (PSC) partnered with Governors State University (GSU). The Dual Degree Program-Male Success Initiative (DDP-MSI) provides access to quality education and ensures that upon completion of an associate degree males of color at PSC will have a seamless transfer to Governors State University's bachelor's degree programs. The DDP-MSI gives:
Guaranteed admission to Governors State University
Academic advising from both institutions to complete an associate and a bachelor's degree in a minimum number of terms
Opportunity to apply for the GSU Promise and other transfer scholarships (if eligible)
Opportunity to participate in lectures, social and cultural events sponsored by both campuses.