Michael D. Anthony, Ph.D., President, Prairie State College
---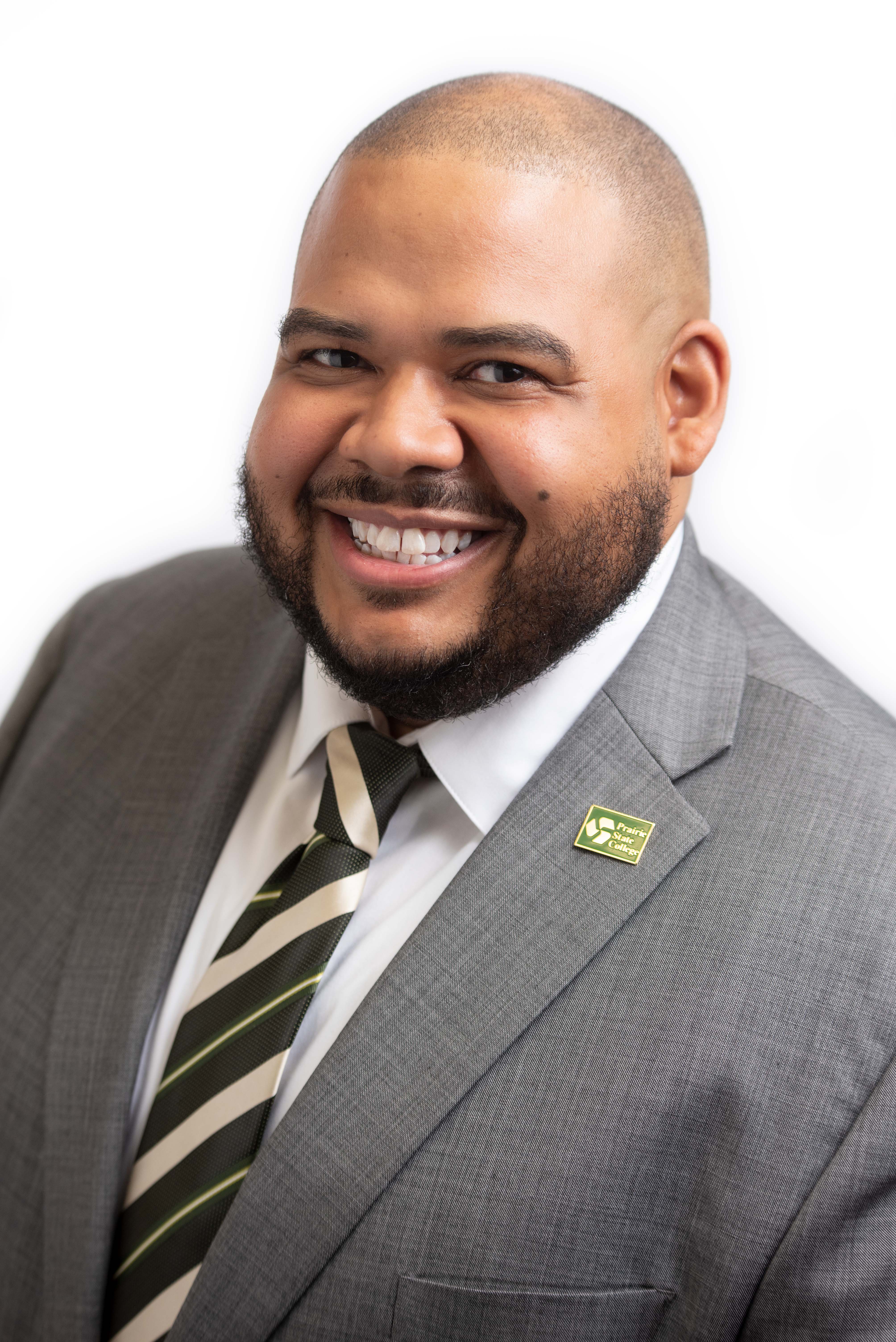 The Prairie State College Board of Trustees appointed Michael D. Anthony, Ph.D., to serve as the 16th president and the first African American to hold the position in the history of Prairie State College. The announcement was made at a special board meeting held on Thursday, Sept. 30. Dr. Anthony officially assumed his role as president on Oct. 15, 2021. Prior to his transition as president, Dr. Anthony has served as Vice President of Student Affairs and Institutional Effectiveness since 2019.
Dr. Anthony is a first-generation college graduate raised in Charlotte, North Carolina. He has 18 years of experience in higher education and has been involved nationally within the student affairs profession since the start of his career. Dr. Anthony previously served as the Vice President of Student Affairs and Enrollment Management at Rochester Community and Technical College in Rochester, MN. He was the inaugural Chief Diversity Officer at Oakton Community College and inaugural Director of the Cultural Center at the University of Louisville, where he served in the office of the provost.
Dr. Anthony has extensive experience as a college administrator and has taught at both two and four-year institutions. He has also led hundreds of workshops attended by thousands of students and practitioners on various topics and is published in the area of African American male success in college, leadership pedagogy, and decision making. Dr. Anthony was a fellow with the National Association of Diversity Officers in Higher Education (NADOHE) and the Thomas Lakin Institute for Mentored Leadership. He has traveled abroad to the Caribbean and Southeast Asia to teach and lead international service projects.
He sits on the Board of Directors for New Star in Chicago Heights, IL, and the Prairie State College Foundation.
Dr. Anthony holds a doctorate in Educational Leadership and Organizational Development, a masters of arts in Higher Education Administration from the University of Louisville, and a bachelor's degree in Business Management with a concentration in Marketing from North Carolina State University.
Dr. Anthony is a proud father to his 13-year old daughter Katharine, and lives in Matteson, IL.