PSC Board of Trustees Announces New Member [09/25/2015]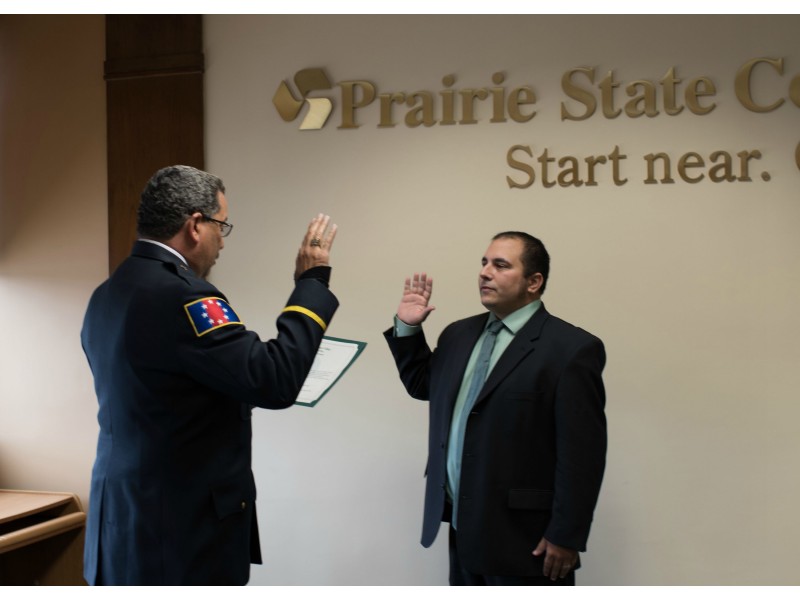 The Prairie State College (PSC) Board of Trustees recently added a new member to its seven-member board. Christopher J. Baikauskas was selected from a pool of applicants to fill the seat left vacant by the resignation of Peg Donohue, who had been serving her second term on the board. Baikauskas will remain in the position until the next board elections in 2017.
A resident of Chicago Heights, Baikauskas is REACH director for Washington-McKinley School in Chicago Heights. Before that, he had served as dean of students for the school.
A graduate of Bloom High School, he also is a former student of PSC, where he studied business administration. He has a Bachelor of Science in Marketing from the University of Illinois at Chicago, and a Master of Arts in School Leadership-Principal Preparation from Concordia University Chicago. He also completed a teacher preparation program in special education approved by the Illinois State Board of Education at National Louis University.
He is a former 4th Ward Park Commissioner on the Chicago Heights Park District Board of Commissioners. He is a member of the Illinois Principals Association and the Illinois Association of School Administrators and a former member of the Illinois Association of Park Districts. He also is a member of the University of Illinois Alumni Association and a Concordia University Alumni member.
PSC is governed by the seven-member board of trustees, which is elected by the voters of Illinois Community College District 515. The Board of Trustees meetings are usually held on the last Tuesday of each month at 5 p.m. in the College Board Room (2274). All meetings, other than executive sessions, are open to the public.