Spring registration for 2023 is now open at Prairie State College [01/05/2022]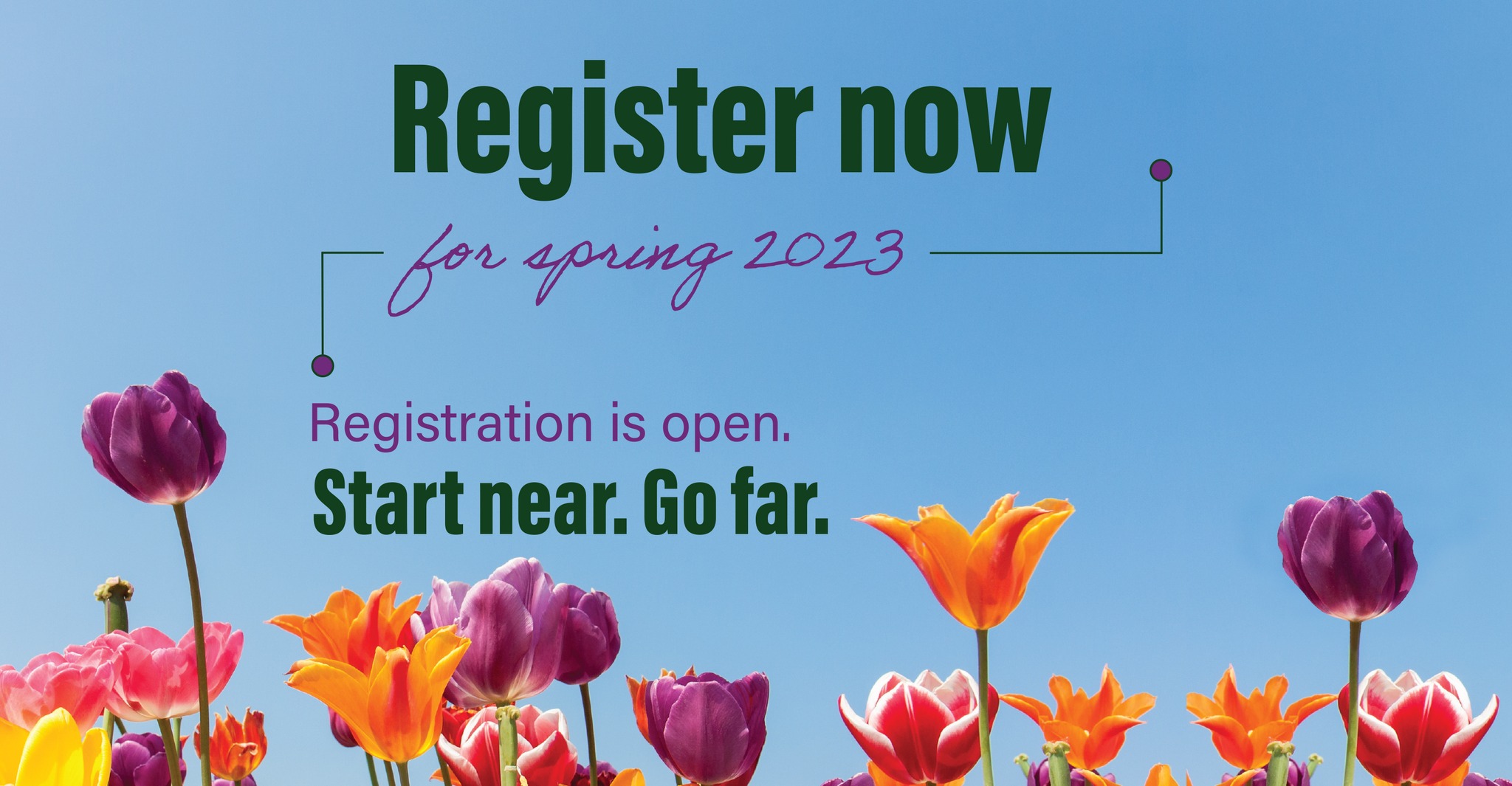 Registration is open for the spring 2023 semester at Prairie State College (PSC) with various options, including in-person, online, and hybrid classes, with flexible scheduling options and convenient start dates throughout the semester.
PSC President Dr. Michael Anthony says the college is a great place to start and prepares its students to thrive at four-year universities and ensures they are ready to earn immediately after graduation by offering programs such as Automotive Technology, Dental Hygiene, and Nursing.
"We have plenty of exciting things underway at Prairie State College. Now is a great time to explore a quality, affordable option before deciding on the next phase of your life," Dr. Anthony said. "We take great pride in our students by helping them realize and achieve their academic and career goals."
Continuing and prospective students seeking a degree or certificate can enroll in 16-, 14-, 12- and eight-week courses. The 16-week and first eight-week courses begin January 17. Classes for the 14-week session begin January 30. The 12-week courses begin February 10, and the second eight-week session begins March 20. For shorter weeks, class session times are extended.
To enroll at PSC, students must first complete an online application. New students are required to complete the online New Student Orientation, which will help guide them through the registration process. Please email LHelbert@prairiestate.edu for more information, or visit prairiestate.edu/FYE. Current and returning PSC students can register through WebAdvisor or complete an Online Registration Form. They also schedule an appointment with their assigned advisor or contact the advising office at advising@prairiestate.edu for additional information.
Classes for the spring semester are offered in the following formats: Online with no meeting pattern (IN); Online with a meeting pattern (MP); Hybrid (HYB or HY), or face-to-face (no identifier). All courses are marked to identify how the course will be taught. Classes with no identifier are held in person. To learn more, visit prairiestate.edu/start. Available courses are listed on WebAdvisor, along with instructions on how to search.
The college is open to the community from 8 a.m. to 4:30 p.m., Monday through Thursday, and Wednesdays from 8 a.m. to 7 p.m. Current hours of operation for individual departments are listed on the general information page at prairiestate.edu.
Financial aid and scholarships are available to eligible applicants. The PSC Foundation also offers scholarships to assist with tuition, books, and fees to those who qualify. For more information, visit prairiestate.edu/foundation.
Learn more at prairiestate.edu/start.
#