Union Trades Career Information Fair is April 30 at PSC [04/23/2019]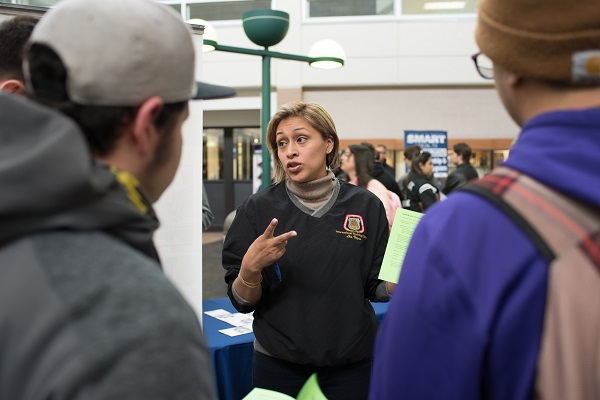 Prairie State College (PSC) is hosting a Union Trades Career Information Fair from 10 a.m. to 2 p.m., Tuesday, April 30, in the Atrium of the college's main campus, located at 202 S. Halsted St. in Chicago Heights. Parking for attendees is available in the college's parking lot on the south west corner of Vollmer Rd. and Halsted St.

Now in its third year, the fair offers attendees the opportunity to learn about union trades and how they can help in the pursuit of a new career. Many union trades and apprenticeship programs already have signed up to participate, including Access United, Bricklayers, Carpenters, Chicago Women in the Trades, Heat and Frost Insulators, Laborers, Operating Engineers Local 150, Pipefitters, Roofers, The Finishers and Setters and Tuckpointers.

The fair is offered in partnership with the Chicago Southland Economic Development Corporation, Illinois Department of Employment Security, National Able Network, Construction Industry Service Corporation, Jeff Morden and Cook County Commissioner for the 6th District Donna Miller.

The event is free and open to the public. For more information, contact Esther Pacheco at (708) 709-3503 or epacheco@prairiestate.edu.