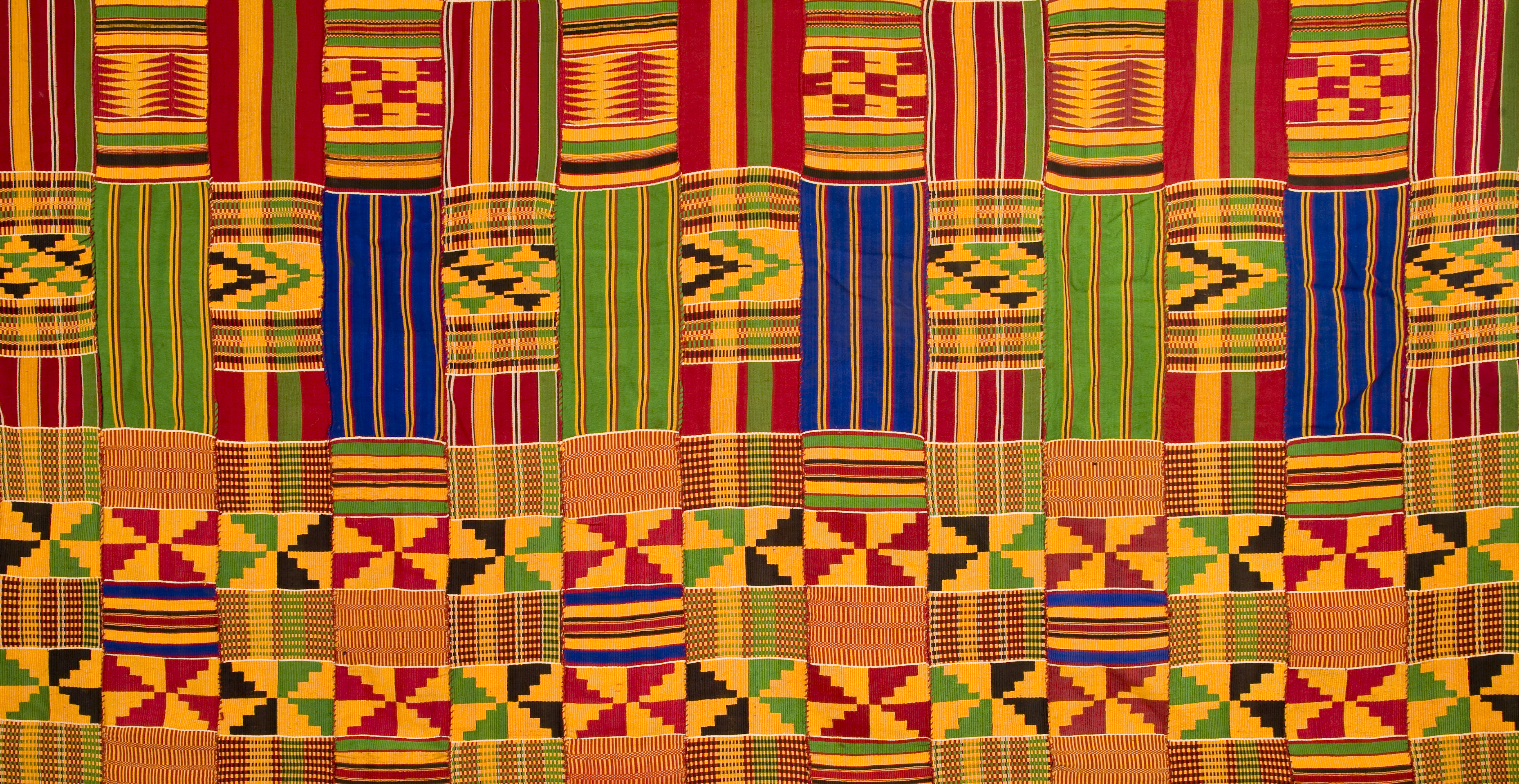 African & African American Studies
General Information
The African & African American Studies program at PSC offers a pathway for students to explore the rich histories, cultural traditions, and achievements of peoples rooted in African & African American experiences. Courses in this critical field of study fit within PSC's general education learning outcome of Cultural Understanding and are offered in an array of interrelated scholarly fields. All courses in African & African American Studies place particular emphasis on students being able to see the world from a global perspective. The curriculum will build skills that will help students to navigate and thrive within diverse communities and workplaces, and develop an appreciation for the values of diversity, equity, and sustainability.
Students who want to complete a number of their general education requirements toward a degree or certificate with a specific thematic focus can do so in African & African American Studies. A wide range of general education courses are offered on a rotating basis in English, History, and Sociology. Each course is designated with an Illinois Articulation Initiative (IAI) code that identifies it as part of the IAI program. A listing of course descriptions is available in the current Academic Catalog. For a listing of when courses are offered, consult the current course schedule or WebAdvisor.
Fall 2023 Courses
Lecture Monday, Wednesday 09:30AM - 10:55AM, Starts 9/6
Lecture Monday, Wednesday 11:00AM - 12:25PM, Starts 9/6
Hybrid Lecture/Online – Lecture Wednesday 12:30PM - 01:45PM, Starts 8/23
Faculty
Programming
Under the umbrella of the African & African American Studies program, guest speakers will be invited to campus to benefit program participants, and the campus community as a whole, to promote understanding of the field of study, and encourage the exploration of Cultural Diversity. Off-campus cultural experiences will be planned to expand upon themes taught in the classroom.
Past examples include a college-sponsored field trip to the Chicago Symphony's Orchestra Hall in Chicago to see the Jazz at Lincoln Center Orchestra with Wynton Marsalis and special guests,The Born Frees, perform The South African Songbook – a collection of traditional and contemporary South African music. Past field trips to the Art Institute of Chicago have featured the works of African & African American artists, as well as a special exhibition celebrating the life and works of the renowned artist, Charles White, known for his chronicling of the African American experience.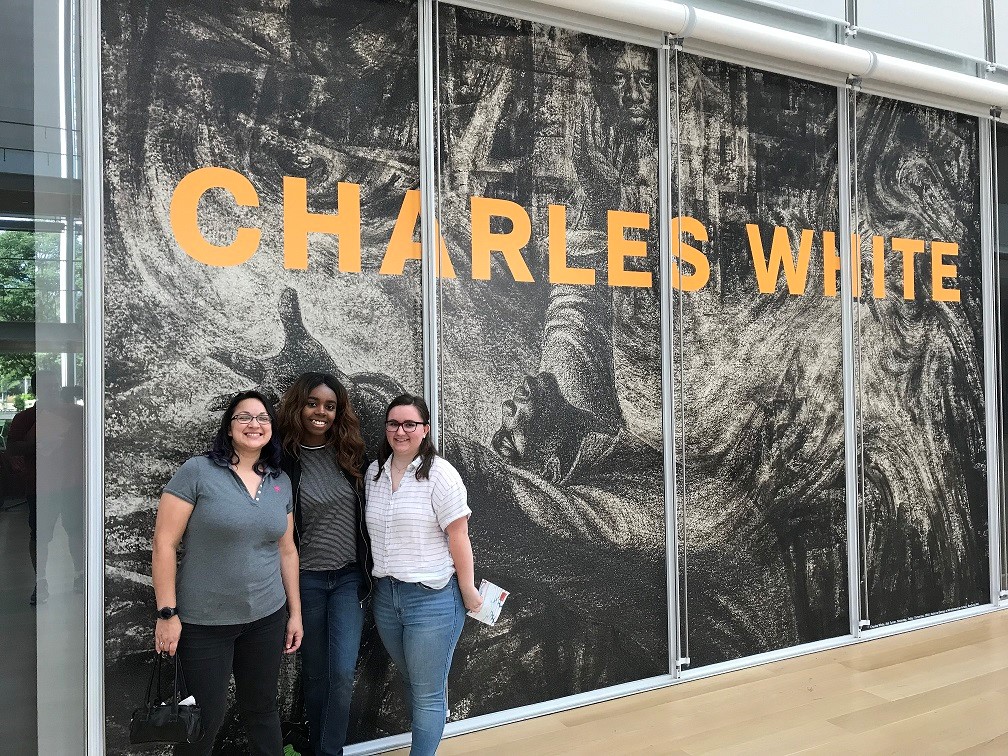 Academic Awards
African & African American Studies Graduation Cords
Students who complete a minimum of three courses / nine credit hours, with a C or better in African & African American Studies, will be awarded program-specific graduation cords at a cording ceremony to be held in late April/early May. The program's graduation cords are to be worn as part of the student's academic regalia at Commencement and are intended to recognize the personal commitment of scholars in the field of African & African American Studies.The symbolism of the four colors used in the African & African American Studies graduation cords – Black (communion with ancestral spirits, maturity), Gold (wealth, prosperity, elegance, high status), Red (shedding of blood, sacrifice and struggle), and Green (growth, renewal) – is informed by Ghanaian and African American cultural traditions, and will be listed in the Commencement Program alongside other graduation awards and honors.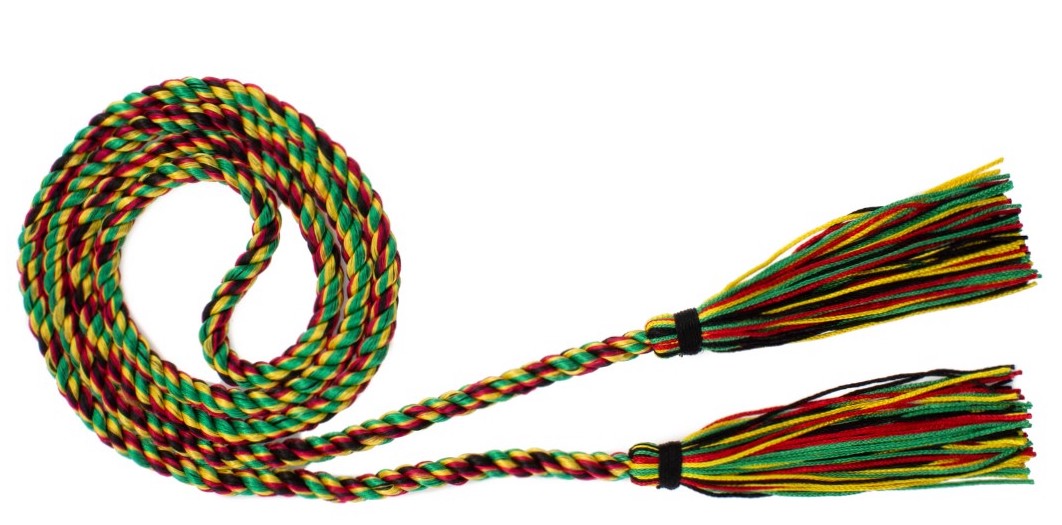 African & African American Studies Cording Ceremony
The ceremony will be patterned on traditional "Donning of the Kente" ceremonies held at four-year institutions in programs where students receive traditional Ghanaian Kente cloth stoles to be worn at graduation. In receiving their African & African American Studies graduation cords, students will be able to select up to two mentors – a member of the faculty,advisor, or staff member, friend, or family members – to join them on stage to don their cords.
African & African American Studies Book Award
A top student in African & African American Studies will receive the program's annual Book Award in recognition of their accomplishments at the spring cording ceremony. In addition, their name will be listed on a plaque to be displayed at the college, recognizing all past recipients. Their achievement will be mentioned in the Commencement program.
Book Award Criteria
GPA 3.5 or higher in African & African American Studies;
Cumulative GPA of 3.0 or higher overall;
Student must have filled a graduation petition for participation in May Commencement;
Nomination by a full-time or adjunct faculty member for having demonstrated exceptional promise as a scholar;
Voting on eligible candidates by all faculty teaching African & Africproan American studies courses at PSC;
Notification of the African & African American Studies Book Award to go out in late March.
African & African American Studies Book Award Recipients
2022-2023 – Stacey Moss
2021-2022 – Gillian Vinson
2020-2021 – Nicollette A. Allen