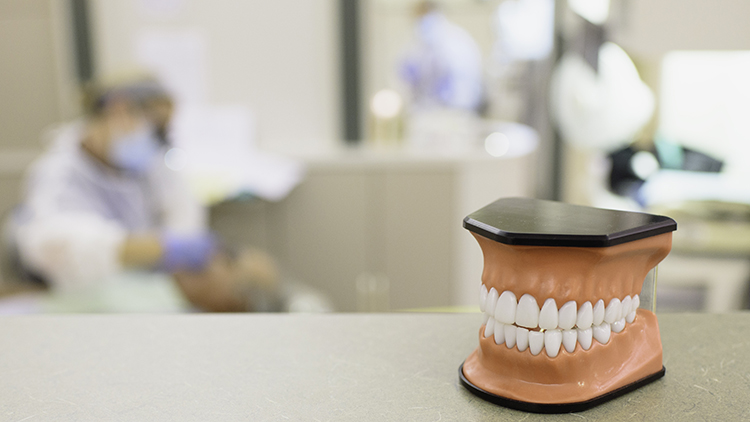 Career Definition
A dental hygienist is a licensed, preventive oral health professional and member of the dental health care delivery team. The dental hygienist provides educational, clinical and therapeutic services and promotes total health through patient-centered care and the maintenance of optimal oral health.
Program Overview
The Dental Hygiene Program at Prairie State College is a (4 semester and 2 summer sessions) 82-credit hour career program leading to an Associate in Applied Science degree.
The program prepares graduates to provide services that assist patients in the prevention of oral diseases and maintenance of optimal oral health. Upon successful completion of the written Dental Hygiene National Board Examination and a regional clinical examination, the program graduate is eligible for Illinois licensure.
The program is accredited by the Commission on Dental Accreditation and the American Dental Association and meets State of Illinois Board of Dentistry guidelines for the dental hygiene education.
Application Deadline: February 15
Prairie State College's Dental Hygiene program is located in our state-of-the-art Health/Tech Center.
202 S. Halsted St., Chicago Heights, IL 60411
Dental Hygiene Department Phone: (708) 709-3708
Dental Clinic Phone: (708) 709-3707
Enrollment Services: (708) 709-3515