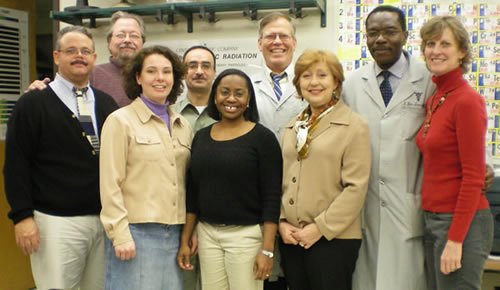 Left to right: Prof. Reuben E. Barret; Prof. Jim White; Assoc. Prof. Christa Adam;
Prof. Mohammad Salami; Asst. Prof. Christine Brooms; Assoc. Prof. Craig Nelson;
Prof. Marian D. Kelly; Prof. Nicholas E. Halm-Lutterodt; Assoc. Prof. Lee Anne Burrough
The study of science helps students learn how the scientific method is used to discover new truths and re-evaluates old ones. In science courses, students learn how scientists formulate and test hypotheses. By participating in laboratory sessions, students get first hand experience in how scientists think. Students also become familiar with the physical and scientific concepts developed through scientific study. Familiarity with these principles promotes understanding of the natural world and enhances the ability to make informed decisions about medical, environmental, and technological problems.