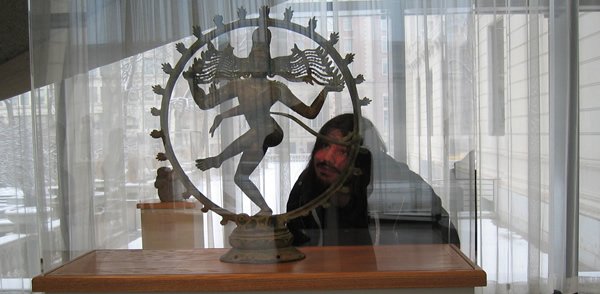 PSC Honors Program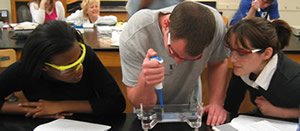 Honors Biology Class Project!
What Is the Honors Program?
The Honors Program is a series of courses designed to reward students who are high achievers. Each is a special section of a regular course. In recent semesters, Honors classes have been offered in English, Communication, History, Humanities, Philosophy, Political Science, Social Science, Theatre, Business, Psychology, Astronomy, Art, Music, and Biology.
Students who have enrolled in Honors classes:
Enhanced their transfer and job opportunities. At some transfer colleges, Honors credit qualifies you for their Honors programs and/or special scholarships.
Enjoy a rich educational experience in a creative and challenging atmosphere, with individualized attention from instructors. The courses feature such "extras" as small class size, field trips, and/or guest speakers. Previous Honors classes have visited places of worship, museums and theaters in the area.
Check out the Facts about Honors Classes for more information.
Spring 2023 Courses
This course introduces students to biology in the classroom, while helping them find the biology in the world around them. The Honors section of this course is special in that we get to do a special group activity. Activities we have done in the past are trips to the Museum of Science and Industry, Field Museum, Midewin National Tallgrass Prairie (https://www.fs.usda.gov/midewin/), and other Cook and Will County Forest Preserves, which are followed by a dinner out. The small class size allows us to hold more in-depth discussion and more interaction as a cohesive group.
English 101 is the first course in the composition sequence. It provides an introduction to college-level writing, with emphasis on rhetorical knowledge, analysis of a diverse range of texts, and conventions of various genres, with special attention to academic writing. We will spend our time focusing on the rhetoric of memes, Twitter, Instagram, and academic texts, and learning to write college essays about the messages these things contain.
This is a course that examines the theory and practice of interpersonal, group, and public communication. Emphasis is placed on the speaker's confidence, audience reaction, ideas and materials, use of voice, body activity, organization and language. Students are given several opportunities to speak and are led to develop standards of communication literacy.
This course deepens students' understanding of their own moral, political, and religious beliefs through examining the major humanities themes in Greek and Hebrew texts basic to Western culture. Literary, historical, and philosophical perspectives are explored in readings which include Homer, Plato, and the Bible.
---
This course examines fundamental questions about what we value, how we make ethical decisions, and what responsibilities we have to other people. Combining lively discussion, careful reading of texts, and a variety of opportunities to develop argumentative writing skills, we will explore central themes in the history of moral philosophy and apply ethical concepts to topics of current concern, with a focus on issues of social inequality and how they impact the communities where we live.
The latest course descriptions and course schedules are available on PSC Self-Service. Under Course Types, select "Honors".
Are You Eligible?
To begin taking honors courses, you must have either:
English 101 placement on all three sections of the placement exam
ACT 25, OR
SAT 1140, OR
At least 12 hours of college-level PSC coursework with a minimum GPA of 3.5, OR
For entering transfer students, at least 12 hours of college-level coursework with a cumulative GPA of 3.5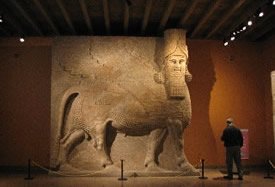 The Winged Bull of Khorsabad, from the palace of Assyrian
King Sargon II (721-705 B.C.E.) at Dur-Sharrukin,
dwarfs Prof. Flannigan during a humanities/English field
trip to the Oriental Institute, University of Chicago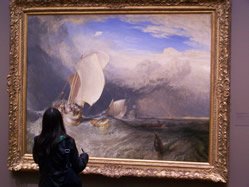 Honors student looks at a painting by J.M.W. Turner
during a field trip to the Art Institute of Chicago
What about my GPA?! Won't honors courses be more difficult?
No. Unlike most high school honors and AP classes, honors classes at PSC are graded according to the same standard as non-honors classes. Our honors students often find the classes more stimulating and rewarding than their regular classes, but not more difficult or more time-consuming. Students have about the same amount of homework and usually achieve at least as good a grade as in regular classes. In addition, they enjoy the opportunity to exchange ideas with other high-achieving students in lively, in-depth class discussions.
Go to List of Honors Courses for the current term.
Benefits of the Honors Program
Special early registration privileges
Honors designation on your transcript
Eligibility for Honors programs and scholarships at transfer colleges
Get to know fellow Honors students
Exchange ideas in a creative atmosphere
Go on field trips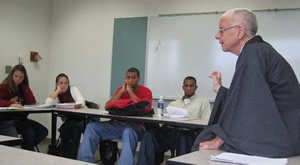 Humanities Honors hosts a Buddhist Guest speaker
Interested? Don't wait. Honors sections are only available in Gen Ed courses.
If you qualify for the program, just register for any Honors courses listed in the Honors Course List. New Honors students must register in person. After that, you may register for your Honors classes either online or in person.