Each semester Prairie State College offers a variety of Learning Communities. Our Learning Communities combine two courses from different disciplines, giving students who enroll in them an opportunity to explore the connections between the two fields of study with the guidance of the two professors for the courses.
Two professors, two courses, and one group of students -- those are the ingredients of our Learning Communities at Prairie State College. One of the advantages of this approach is that certain assignments count in both courses. Additionally both professors work with the students to help them achieve success in their studies. Another benefit of the Learning Communities is the community of learners that develops in Learning Communities. As a community, students and their professors become partners in the pursuit of knowledge and skills necessary for success in a complex world.
2 Professors + 2 Courses = 1 Amazing Learning Experience!
---
Join a Learning Community!
"Because students in Learning Communities really got to know each other through our class time together, we were more confident in class and more comfortable speaking in front of everyone. We also were able to form study groups that met before and after class. Learning Communities help people get connected faster. We connected with our peers and professors, and, in turn, the professors connected us with the college and the many other benefits it has to offer. I would recommend any student join a Learning Community."
Prairie State College student Ashley Grubermann was part of two Learning Communities during her second semester at Prairie State College, combining Psychology 101 and Communication 101 and English 102 and Earth Science. The Richton Park native plans to graduate in spring 2013 and pursue an bachelor's degree in children's ministry and elementary education.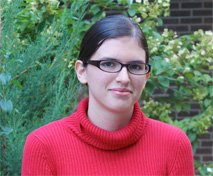 ---
Damani McClellan, sophomore at PSC and past member of a learning community.
"Last spring I was in the Biology 111 and English 102 learning community. In a learning community, you are more connected to your professors and the other students. The professors really get to know you. Plus you connect two subjects and in the one I took, I wrote scientific papers using my English skills. I would definitely take another one."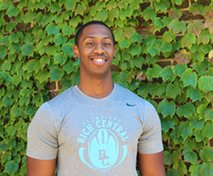 ---
Mitchelle Morenos
"The great thing about learning communities is that they correlate a lot of essays and other class work together. The two classes go hand-in-hand."
Mitchelle was a student in a learning community combining College Studies 101, Sociology 101, and English 099B. Morenos is a graduate of Rich South High School. He is now pursuing a degree in nursing at Illinois State University.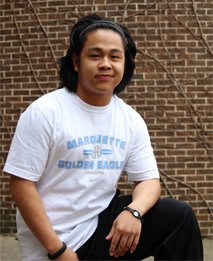 ---
Taniya Scott
"Learning communities are a wonderful opportunity for a student to combine two courses. You also cannot beat the 'community' portion of a learning community. Jobs, opportunities, and relationships develop from it. I found a work study [a job on campus] because of my involvement in learning communities."
Taniya Scott is a student in her third semester of studies at Prairie State College (PSC). She was part of a learning community combining Communication 101 and Biology 100. She says it was because of the learning community that she found her current work study, working as garden manager for the Sustainability Center's Community Garden. The 2004 Kenwood Academy graduate plans to earn a bachelor's degree after graduating from PSC and, eventually, to attend law school.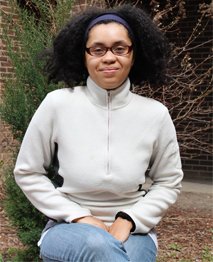 ---