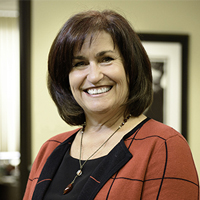 Dr. Terri L. Winfree
Graduated from PSC with an A.A
Earned a B.A. in Communication Studies and M.A. in Communication Studies/Human Performance and Training from Governors State University and a Ph.D. in Education and Human Resources from Colorado State University.
Currently President of PSC.
"It was my experience in a learning community class that made me realize the importance of a well-rounded education. The professors challenged me when I was a PSC student and made me think differently. I wanted to learn more."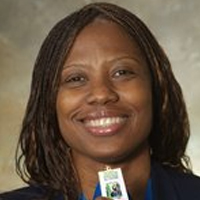 Sharon Harris Evans, Ed.D
Graduated from PSC with an A.A.
Earned a B.A. and M.A.from Governors State University
Earned a doctorate in Higher Education from Argosy University
Currently pursuing an online certificate
Interim director of admission at Governors State University
"Prairie State College gave me the opportunity to start my educational goals even with four children, a husband, and working full-time. All of the credits I earned at PSC were able to transfer to Governors State University. More importantly, this was the start of me becoming a life-long learner and educator in higher education."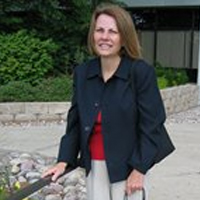 Kathleen Austin
Graduated from PSC with an A.A.
Graduated from Roosevelt University
Human Services Provider for the Chicago Guild for the Blind
"Attending PSC gave me the confidence to tackle many challenges and fears that face a person with a disability. The confidence that was instilled in me at PSC helped me realize my capabilities and full potential, and overcome my feelings of inadequacies of having a disability. Through the activities I participated in at PSC, I began to understand how working together with others can produce astounding results for a cause. This confidence and better understanding has stayed with me through finishing my education and into my career as a human services provider."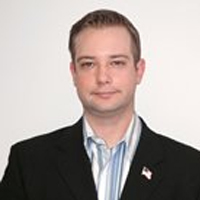 Brian Katzberger
Associate of Science degree in Computer Science-Information Systems
Associate of Arts in Business
Currently attending DePaul University, majoring in Corporate Financial Management
"I received many awards for my leadership and academic qualities at Prairie State. My greatest honor was being named to the 2008 (Phi Theta Kappa) All-Illinois Academic Team."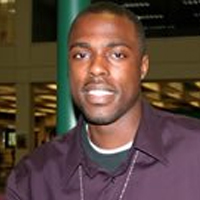 Yvaine Washingtion
Graduated from PSC with associate's degrees in Liberal Arts and Computer Science.
Pursing a bachelor's degree in Computer Information Systems at Bradley University
Applying to the master's program at Bradley University
"I attended PSC because I was not ready to be a part of a big university. I felt that I could gain a quality education here before I stepped unto the 'big stage'. It was small and convenient where I did not have to look for work right away, and I could apply to different schools while I attended class here at PSC."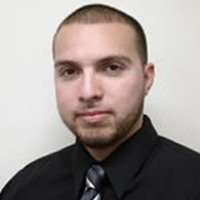 Andrew DiCosmo
Attended Prairie State College and transferred as a junior to the Illinois Institute of Technology to earn a B.S. in Computer Science
IT Manager, Tufts Grinding
Owner of PC Ingenuity, Inc.
Recently accepted as a subject matter expert for CompTIA to help write the A+ and CTT+ exams, and appointed to CompTIA's IT advisory committee
"The first time I attended Prairie State was to take a computer hardware repair class that would prepare me for the CompTIA A + certification exam. At that time I was a student at another college. Upon taking the class I was so impressed between the level of expertise and professionalism at Prairie State that I wish I would've started my education at PSC. Eventually I had a choice to make: Continue another two years at my current school or start all over again so I can pursue a higher degree from the college of my choice. I remembered my experience at PSC as well as the low cost of tuition compared to other colleges, so I decided to become a student of PSC."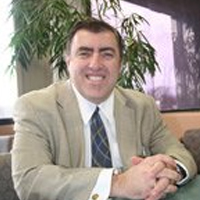 Nick Markionni
Graduated from Prairie State with an A.S.
Earned a B.S. in history from Northern Illinois University and an M.B.A. from the University of Notre Dame
Compliance Manager for Anthonisen Financial Corp.
"Prairie State College professors always seemed to have the time to talk outside of class, not just teaching content. They wove real life lessons into their classes, showing us our possibilities and helping us find our paths."
Brace Clement
Graduated from PSC with an A.A
Earned a B.S. in Political Science from University of Illinois at Springfield
U.S. Marine Corps Reservist, 2nd Battalion, one year in Iraq
Administrator, Technology Development Fund for Illinois State Treasurer Alexi Giannoulias
"My years at PSC were great. I received a high quality education and gained valuable leadership experience."
Edward Paesel
Graduated from PSC with an A.A.
Earned a B.A. and M.A. from Illinois State University
Former Mayor of Sauk Village
Currently the Executive Director- South Suburban Mayors and Managers Association
"I was the first in my family to attend college, and the positive support from the College faculty made me want to continue on further. I feel that the excellent education I received provided an excellent beginning to my college career."
Katie Boss
Graduated from PSC with an A.S.
Earned a B.S. degree in Human Resources from Trinity Christian College
Currently working as an HR assistant
"PSC was a great stepping stone coming from my schooling at home. I was attracted to the affordability of PSC, and I wasn't ready for a big university where I was just a number. The one-on-one time spent with professors was invaluable to the success of my education."
Kelsey Boss
Graduated from PSC with an A.A.S.
Currently an administrative assistant
"Because I wanted to learn about working in an office, I came to Prairie State. The thing I loved most was that all the classes had to do with the degree I wanted."
Drew Williams
Graduated from PSC with an A.A. in criminal justice
Earned a B.A. in Criminal Justice from Governors State University
Currently pursing M.A. at Loyola University
"The feedback I received from the courses I have taken at PSC have propelled me forward to complete my studies at the master's degree level."
Arlene Dewey
Graduated from PSC with an A.A.
Earned a B.A. and M.A. from Governors State University in education
"PSC had a schedule I could work around. I loved it here because I was part of a learning community working towards my goal of becoming a high school teacher."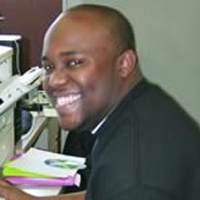 Omar Solomon
Graduated from PSC with an A.A.
Currently a student a Eastern Illinois University
"Prairie State was cost-efficient, saving me large amounts of money. It allowed me to grow as a student, both mentally and physically. Truthfully, I wasn't prepared to go away to college at first, and Prairie State really matured me to this day. The lessons I learned at Prairie State College will stay with me."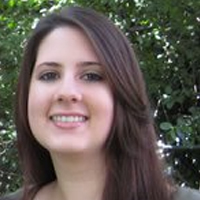 Gina Biagi
Graduated from PSC with an A.A.
Earned a B.A. in Business from Illinois State University
Currently working as a payroll analyst
"Looking back, I am glad I made the choice to start off at PSC because it was so close to home and affordable. It was the professors' experience they brought from previously working in the business world because it helped to give me a better understanding of the materials we were learning, as well as the impact."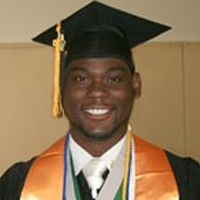 Franklin McFadden
Graduated from PSC with an A.A.
Currently a student at the College of William and Mary
"PSC provided me with the chance to continue my education close to home, for an affordable price. After reading the course catalog, and seeing the vast choices in terms of classes and activities, I was sure that PSC was the right choice for me. PSC helped the leader in me to emerge."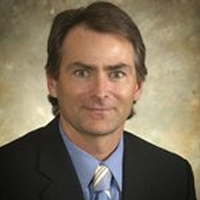 Michael Hopkins
Attended PSC to earn his general education credits to transfer
Earned a B.A. and an M.A. in English from Governors State University and a Juris Doctor from The John Marshall Law School
Currently an associate attorney with Spesia, Ayers and Ardaugh, Joliet, Illinois.
"Prairie State was literally, my community college. It was close to home and affordable. More important, it offered me a great opportunity to get a college education while I continued to work and support my family. My education at PSC laid the foundation I needed to take my education – and career – farther than I ever thought possible."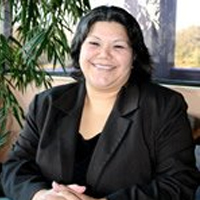 Yesenia Avalos
Graduated from PSC with an A.A.
Earned a B.A. and an M.A. from Western Illinois University
Attending National-Louis University in the Community College Leadership Ed.D. program
Currently assistant dean of development at Daley College
"PSC was the right place to begin my college career. Prairie State College prepared me for my experience at Western Illinois University and my professional career."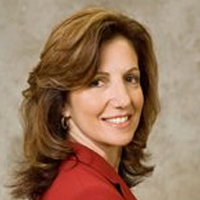 Kathryn Humecki
Graduated from Prairie State with an A.A., summa cum laude
Earned a B.S. in accounting from Saint Xavier University
Certified Public Accountant
Owner, Kathryn Humecki & Associates, Ltd.
"All of the teachers were great. They had a great regard for the working student and went out of their way to make sure that you understand the material. When I graduated, I threw a big party in my backyard to celebrate my associate's degree."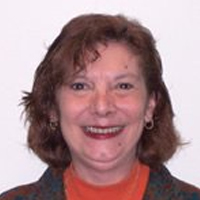 Roxane Geraci-Militello
Graduated from Prairie State with an A.A.
Earned a B.A. in media communications and an M.A. in communications studies from Governors State University
Director of Communications for the Will County Executive's Office
"Because it was accessible and affordable, Prairie State College not only provided me the opportunity for greater knowledge and growth, but also offered the flexibility for me to be there for my children."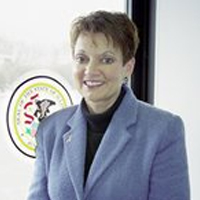 U.S. Representative
Debbie Halvorson
Graduated from PSC with an A.A.
Earned a B.A. and an M.A. from Governors State University
Senate Majority Leader, the first woman ever in the history of Illinois to hold this position and the only woman in a Senate leadership position
Former U.S. Representative, 11th District of Illinois
"PSC offered me the flexibility I needed to complete my associate degree and start my educational journey that helped me succeed in my political career."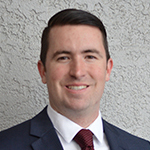 Keith Burke
Graduated from PSC with an A.S. in Criminal Justice
B.A. from Aurora University and M.B.A. from Aurora University
"If it was not for the great minds at PSC I would not have become the man I am today. The discipline and dedication I continued to develop through competing in collegiate athletics, combined with the skills and leadership I derived was a catalyst to me being selected from a peer group of nearly 100 for a full ROTC scholarship."
Timaka Wallace
Graduated from PSC with an A.A.
Plans to graduate from Governors State University with an M.A. in Health Science
"PSC's ethnic diversity impacted my life. I appreciated the learning experiences that the instructors and students from all walks of life shared. In the end, we all had the same common goal: Educational empowerment."
Jerry Hayes
Graduated from PSC with an A.A.
Earned a B.S. in Elementary Education/Psychology from Trinity Christian College
Former Trustee for the Village of Richton Park
Currently a teacher in Atlanta, Georgia
"PSC's small class and caring environment really enhanced my first college experience. Not only did my PSC experience save my life, it has given me the ability to touch countless lives for years to come. PSC will always have a place in my heart."
Mario Planera
Graduated from PSC with an A.A.S.
Earned a Bachelor's in Architecture in Design from the University of Illinois, Chicago
Currently a partner in DeTella Planera Architects
"Two years at PSC allowed me to mature, prepare, and transition to a life at the University of Illinois. With general education studies behind me, I was able to focus on the core architectural studies for a bachelor's degree."
Marlene Gallagher
Graduated from PSC with an A.A.S. in photography
Received a B.A. in photography from Governors State University
Professional Artist
"I was a much older student when I started at PSC. I found age didn't matter, and I made many lasting friendships."