Contact the Business Office
First floor, Room 1110, off the atrium
(708) 709-3577
Hours
Mon - Tue 8 a.m. - 6 p.m.
Wed - Fri 8 a.m. - 4:30 p.m.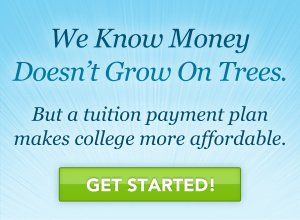 Prairie State College is now a virtual campus and the payment options are:
Credit or debit card payments can be made online through WebAdvisor.
Check or money order can be mailed to the school (Attn: Business Office)
Payment can be made over the phone Tuesdays and Wednesdays after 8am.
Tuition payment plan
Payment Plans:
A five-month payment plan is available to students to help spread out your fall payments. The deadline to sign-up is October 15. Students can register for the fall semester if you are on a summer payment plan and current with your payments. Contact businessoffice@prairiestate.edu for more information.
Nelnet:
PSC utilizes the services of Nelnet for payment plans. The non-refundable charge for setting up the plan is $30 and is processed separately. If a down payment is required, it is processed immediately.
What if my Financial Aid does not arrived by the semester's payment due date?If you have applied for financial aid and have not received your award letter by the payment due date for the semester, here are your options:
Go to the Financial Aid Office and complete a "Request to Hold Classes" form.
Set up a payment plan and pay the down payment and the non-refundable set up fee. It you subsequently receive financial aid, and you have a credit on your account after tuition and fees are paid, you will receive a refund.
Pay tuition and fees in full. If you subsequently receive financial aid, you may receive a credit.
PAYMENT OPTIONS FOR NON-CREDIT COURSES
Payment is due at the time of registration. This includes in person, by mail, and online through Instant Enrollment. Payment for tuition and fees are accepted in the Business Office on main campus or at the Matteson Area Center. Payment options include:
Cash: In person only at the main campus only.
Personal check: Make checks payable to Prairie State College. Driver's license or State ID required for all checks.
Visa, Discover, or MasterCard
Credit card payments also are accepted at the Matteson Area Center and online through Instant Enrollment.
Debit Card: Debit card payments also are accepted at the Matteson Area Center and online through Instant Enrollment.
Tuition Payment Plan: For courses above $999.00
Tuition Assistance: May be available the WIOA or scholarship for some vocational classes. Call (708) 709-3750 for more information.

GENERAL PAYMENT INFORMATION
Bookstore Payment Plan
Eligible students may defer part of the cost of book purchases that total at least $300 and have a Nelnet agreement in place for their tuition. The payment terms for the remaining balance are the same as the payment plan.
Third-Party Payments
The College accepts payments by third parties on student accounts, but any refund due is made directly to the student.
Returned Checks
A service fee of $25 is charged for each check that is returned by the bank for nonpayment. The College also will not accept another check from your account for one year. If checks are not made good within two weeks of notification, your account may be placed with a credit agency for collection. If your check is returned due to stop payment or account closed, the College will not accept checks on your account for 10 years.
COOPERATIVE AGREEMENTS TO ATTEND PRAIRIE STATE COLLEGE
Out-of-district students may be offered the opportunity to attend Prairie State College if their district does not offer the program at their community college. Applications for Cooperative Agreements must be obtained from their local college. If the application is approved, students will pay in-district rates at Prairie State College. Without approval, out-of-district rates will apply.