ABE/GED® Request for Information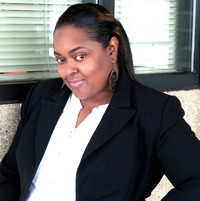 My name is Angioletta Maltbia, and I am the student services specialist in the adult education program at Prairie State College. Our program offers tuition free courses for individuals without a high school diploma who need to improve their basic skills in reading/writing and math or to prepare for the GED® exam. The first step to this process is to register and take a free assessment to determine which classes best fit your educational needs. Download current and upcoming registration dates or stop by my office A129 in the Adult Training and Outreach Center (ATOC) to pick up a flier. For more information about the exam, go online to www.gedtestingservice.com.
ABE Classes
Adult Basic Education classes offer learning opportunities for individuals who are non high school graduates, ages 16 and older, a chance to improve their basic reading, writing, and math skills.
Classes are offered in reading/writing and math
Classes are offered morning and evening
GED Classes
GED classes offer individuals who are non high school graduates, ages 16 and older, an opportunity to complete their high school equivalency studies that prepare them to take the GED® exam. A GED certificate verifies attainment of high school level academic knowledge and skills.
GED classes are offered in English and Spanish and prepare students to take the GED exam, the nationally accepted equivalent of a high school diploma. The 2014 GED® exam is a four-subject test that measures skills required by high schools and requested by colleges and employers. The four subjects are Science, Social Studies, Mathematical Reasoning, and Reasoning through Language Arts.
Students must be able to read at a high school entry level in order to be placed in a GED level class.
The Constitution exam is offered in English and Spanish for students who must fulfill this requirement to receive a GED® certificate.

Registering and Scheduling the GED® Test on the Computer
If you have problems registering for the GED® test, register and schedule your exam over the phone by calling 1-877-EXAM-GED (1-877-392-6433).
Prepare for a Career / Study for your GED®
If you are interested in the Bridge to Manufacturing Careers Course while you prepare for your GED® exam, download the flier for more information.