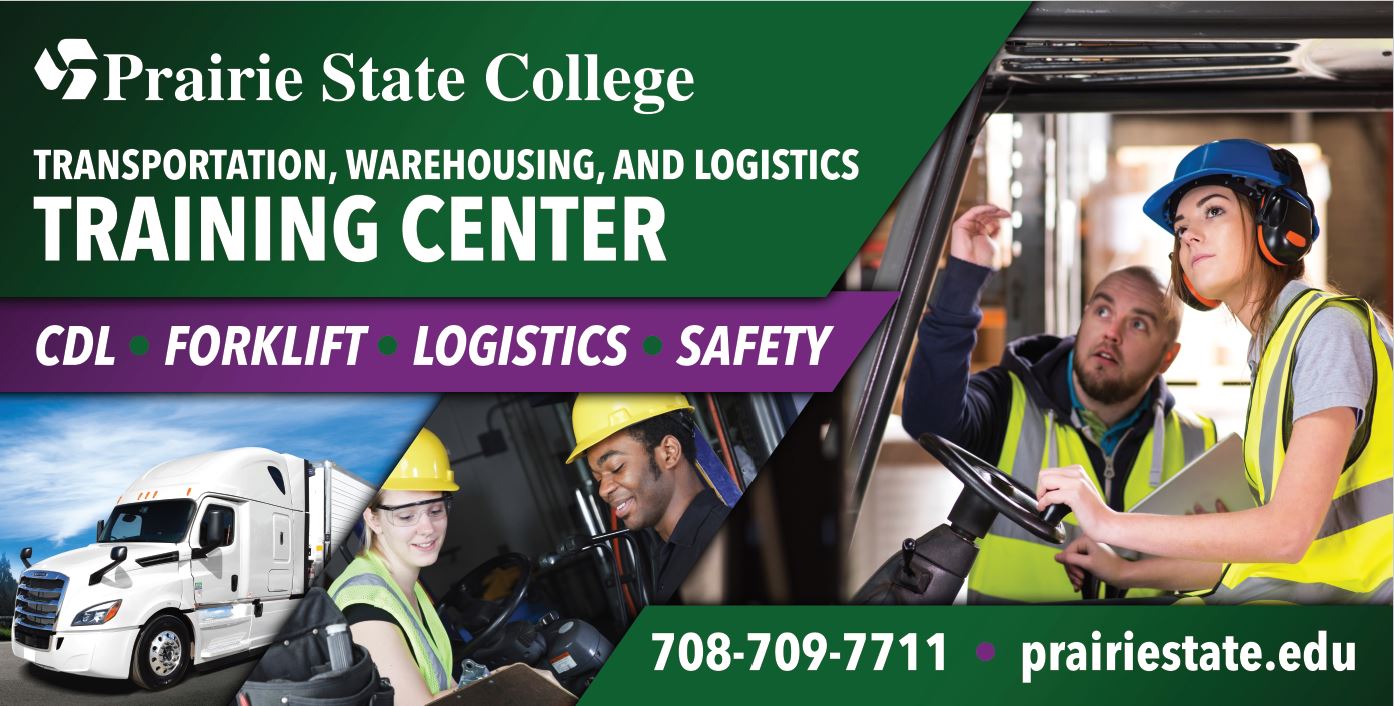 Six-Day Refresher Course also Available:
Have a Class A CDL, but it's been a while since you've been on the road? Ask about our refresher course.
Commercial Truck Driving Training Program, CDL-A
COMING SOON: Independent Commercial Driver's License Training
Drive into new opportunities with a Commercial Driver's License (CDL)! PSC will soon offer comprehensive CDL-A training at the Transportation, Warehouse and Logistics Center for individuals seeking an independent license without a contractual commitment. A CDL can help you reach your career goals with a variety of in-demand job opportunities to choose from.
Transportation, Warehousing and Logistics Training Center
With increased demand in the local transportation, warehousing, and logistics industry, PSC offers a wide variety of programs designed to prepare individuals for employment as well as advancement in this fast-growing field. For more information, email twl@prairiestate.edu or call (708) 709-7711.
Minimum CDL Program Requirements
All applicants must be 21 years of age.
Able to read,write and speak the English language sufficiently.
You must possess a valid Ilinois Driver's License
You must be an Illinois resident.
You must submit to take a Drug Screen and DOT Physical before being accepted into the program
Attendance and promptness is mandatory in this program.