CDL Training in Chicago | Prairie State College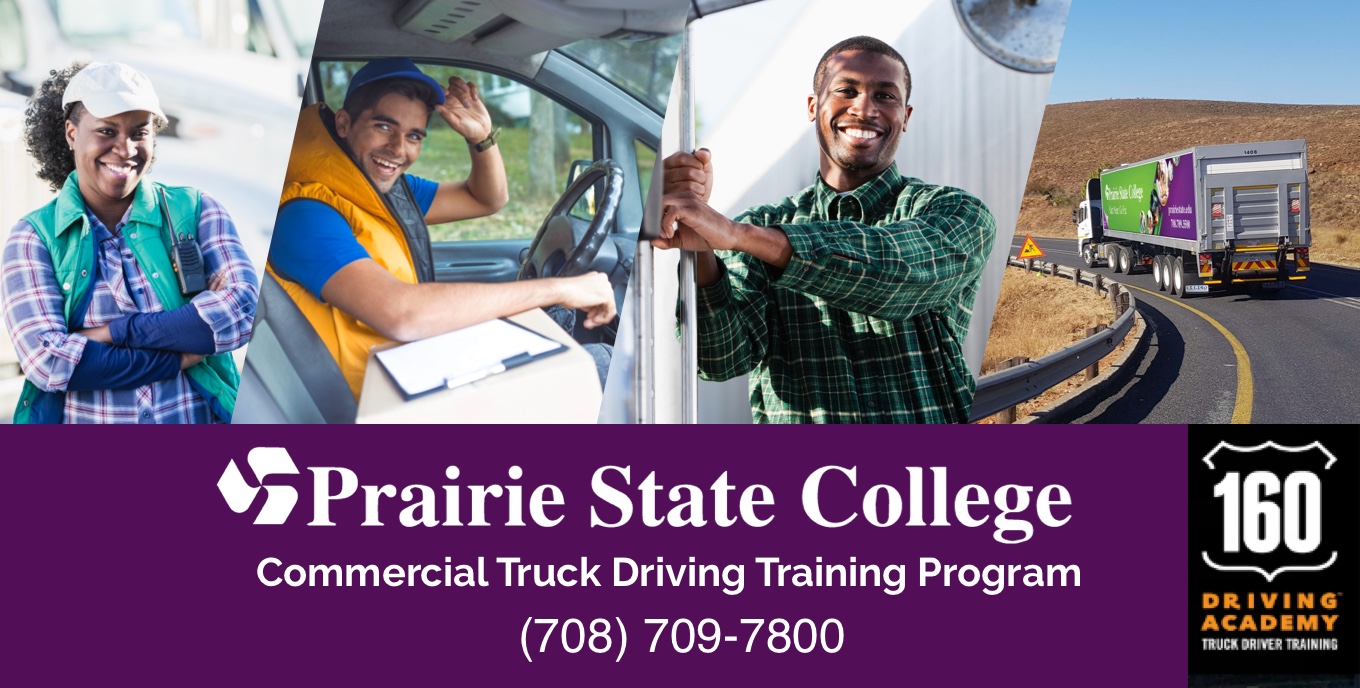 We partner with the 160 Driving Academy to offer individual CDL-A training and customizable group training for businesses. Get your Commercial Driver's License!
---
Commercial Driver's License (CDL-A) Training Program
---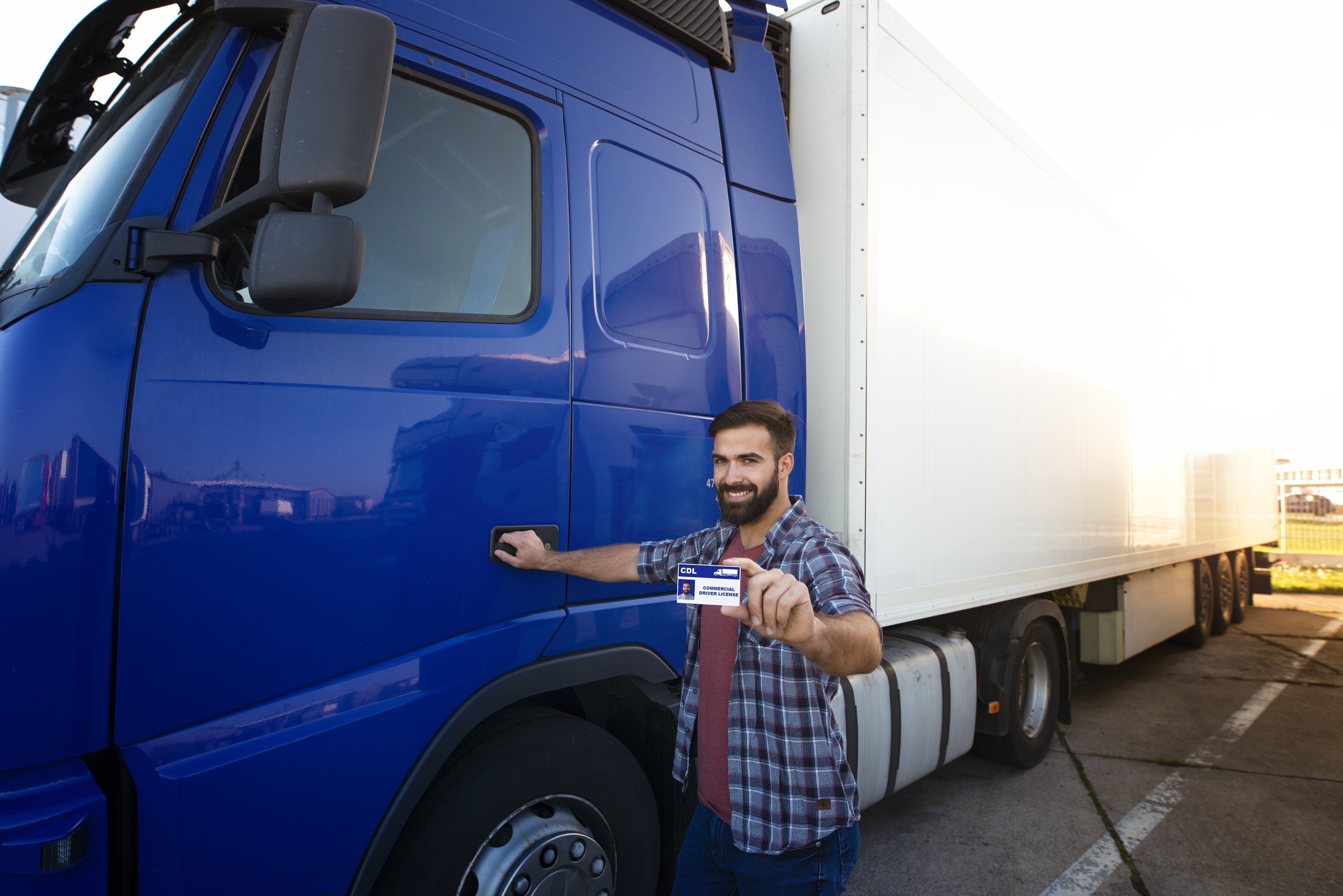 The road to success begins with a Commercial Driver's License (CDL) from Prairie State College in Chicago Heights, Illinois. Whether you are pursuing career advancement or have little or no commercial vehicle operating experience, the CDL-A Training Program will teach you the skills and abilities needed for a long-lasting, lucrative driving career.
The 160 Driving Academy and PSC have partnered to offer a new training program for individuals looking to acquire an independent license without any contractual commitment. In addition to individual CDL-A training, this program offers customizable group training opportunities for businesses. After graduating from the comprehensive CDL-A Training Program you will have the freedom to choose from a variety of job opportunities in a fast-growing field.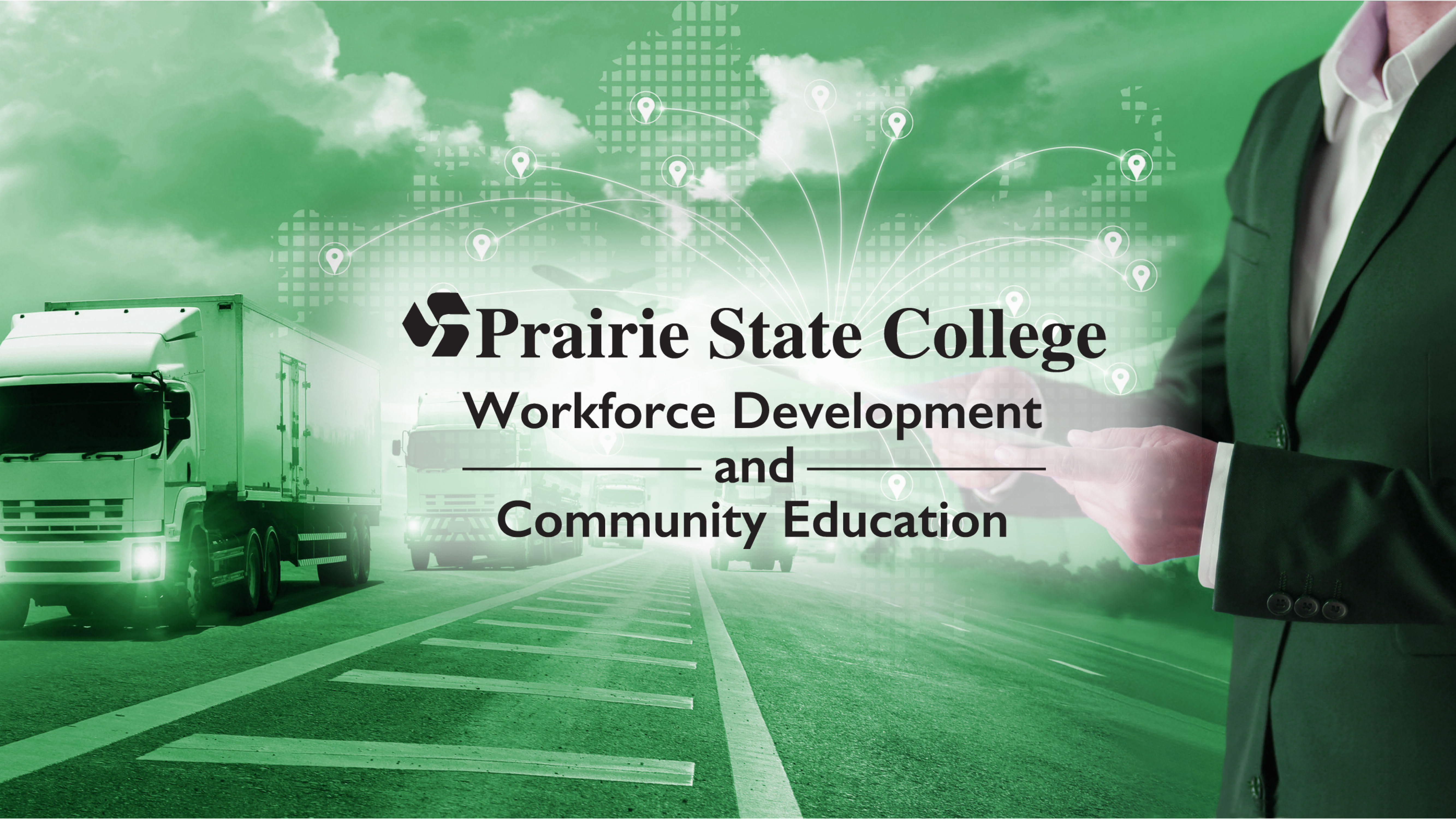 Benefits of the CDL-A Program:
Attend classes at the world-class Transportation, Distribution, and Logistics Training Center.
Position yourself for career opportunities in the high-demand truck driving industry.
High-earning potential with an average annual entry-level wage of $47,000+.
Learn from experienced and dedicated professional instructors.
Surround yourself with a supportive team of staff.
Tuition funding options are available including grants and corporate sponsorships.
The road is open with opportunity.
Workforce Development and Community Education Transportation, Distribution, and Logistics Training Center
Prairie State College offers a wide variety of programs designed to prepare individuals for employment as well as advancement in the rapidly growing industry and career field of local transportation, distribution, and logistics. For more information, email wdcetrades@prairiestate.edu or call (708) 709-7800.
Minimum PSC CDL-A Program Requirements:
All applicants must be at least 21 years of age.
Able to read, write and speak the English language sufficiently.
You must possess a valid Illinois Driver's License.
You must be an Illinois resident.
You must submit to a drug screening and take a Department of Transportation (DOT) physical before being accepted into the program.
Attendance and promptness are mandatory in this program.
Ready to Apply?

Frequently Asked Questions
---
What is a CDL-A license?
A commercial license or a commercial driver's license (CDL) is a government requirement for anyone seeking to work in the transportation industry including truck driving. A Class A commercial driver's license is needed to operate any combination of vehicles with a gross combination weight rating (GVWR) of 26,001 or more pounds, provided the towed vehicle is heavier than 10,000 pounds.
If you acquire a CDL-A license and other proper endorsements, you will be able to drive the following vehicles:
Tractor-trailers (i.e., Semi, Big Rig, or 18-wheeler)
Truck and trailer combinations
Tanker vehicles
Livestock carriers
Flatbeds
A majority of Class B and Class C vehicles
How to get a CDL-A license
You can obtain a CDL-A license by completing a truck driving school or program, which will include both classroom instruction and behind-the-wheel training time. These will prepare you to pass the three-part CDL Exam — road test, vehicle inspection, and backing test — required to earn your CDL.
How much does a CDL-A license cost?
Fortunately, a Commercial Driver's License (CDL) from Prairie State College can be paid for entirely with various funding options including grants and corporate sponsorships. You will be able to choose the best funding option based on your lifestyle.
A corporate sponsorship will pay for your training program costs and guarantee you a job upon completion. You may also be offered a signing bonus.
Most of our students qualify for a grant, which covers costs and leaves your employment options open.
Depending on the school you select and your geographic location, your CDL fees or truck driving program costs will differ. On average it can cost anywhere from $3,000 to $10,000 (including costs for materials, drug screenings, a permit test, and a physical).