Seating Capacities and Facilities
The Conference Center at Prairie State College offers a wide variety of flexible seating options. Review the seating capacity by toggling between the social distancing and standard setups using the capacity levels button below.
Standard Seat Capacity
---
Room
Size
Square
U-Shape
Classroom
Theater
Pods
Banquet
Rounds
Vendors
1315
25'W x 25' L
20
16
30
45
20
30
28
10
1318
25'W x 27' L
16
12
25
30
16
20
14
7
1320
25'W x 27' L
16
14
30
30
24
24
28
10
1322
25' W x 25' L
16
18
32
50
24
30
28
10

Proven IT

(1318/1320)
25W' x 53'L
40
36
70
100
60
70
70
16
Barnes and Noble College Auditorium
5,077 square feet
486
---
Auditorium
The PSC Barnes & Noble Auditorium hosts a variety of events including financial services seminars, professional conferences, corporate sales meetings, concerts, and plays. It seats up to 486 people in a comfortable atmosphere with great acoustics and sight lines. The theater is equipped with a rear screen projection system and satellite downlink capability.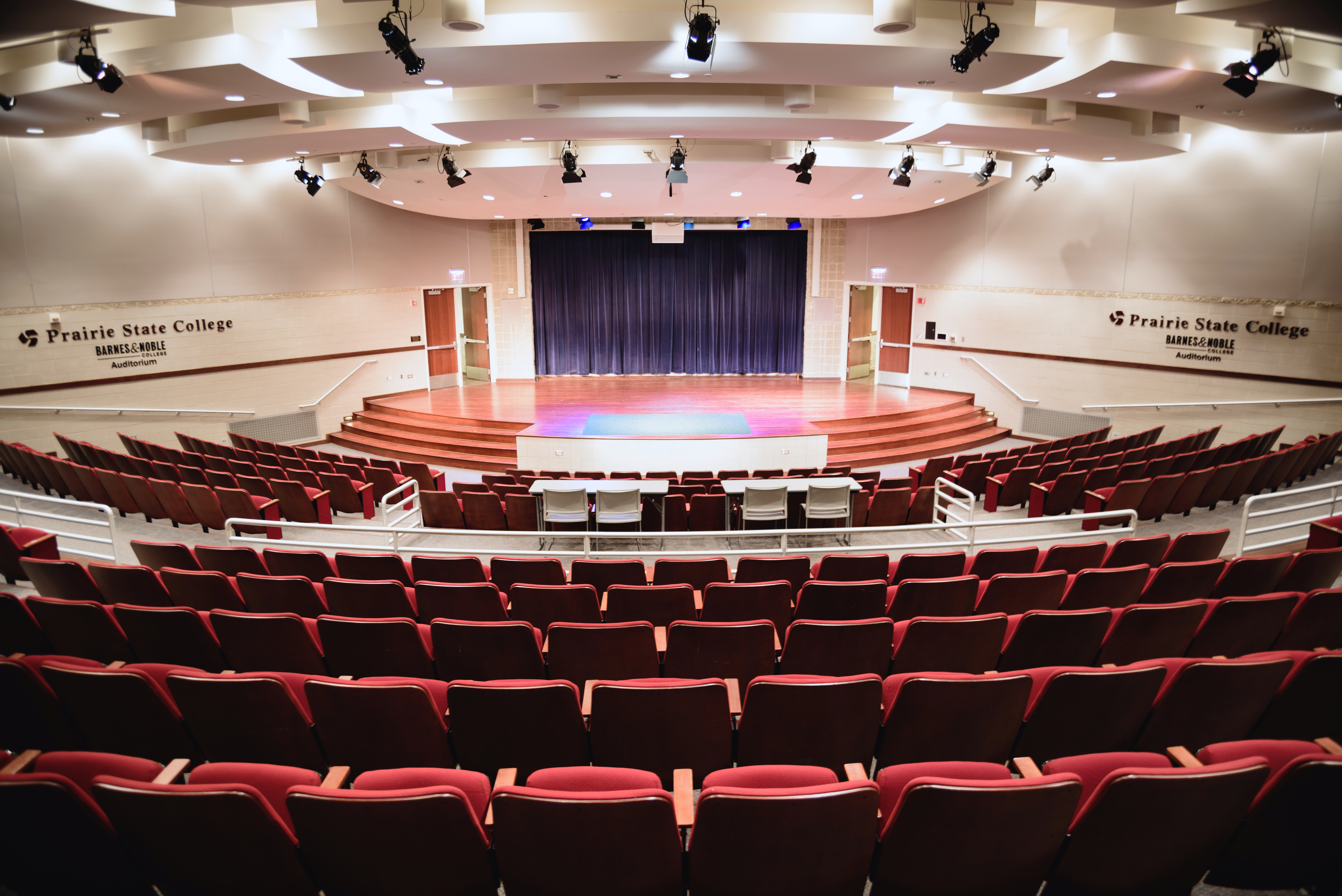 Rotunda
The Conference Center rotunda serves as the hub of our facility. Most of the meeting rooms branch from the rotunda area. It serves as an informal meeting area. It's also a great place for registration, coffee breaks, kick-off announcements, and receptions.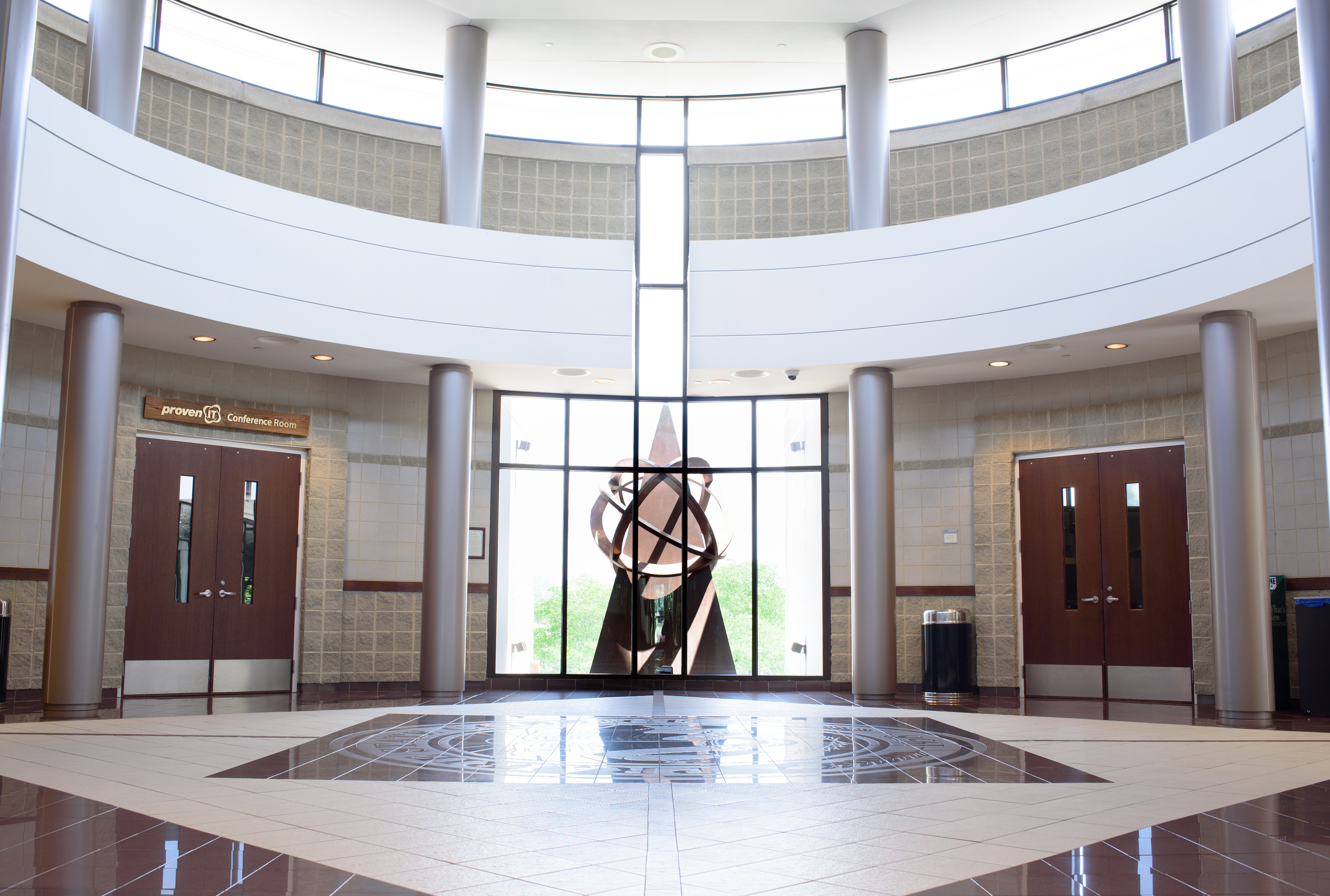 Room 1318/1320
The Proven IT room is our largest meeting room and accommodates up to 80 participants. It's equipped with a dry erase board, and a drop down LCD projector and screen. A hidden partition converts the space into two separate meeting rooms.
Room 1322
This room can accommodates up to 50 participants, and is equipped with a dry erase board, drop-down movie screen, and serving station.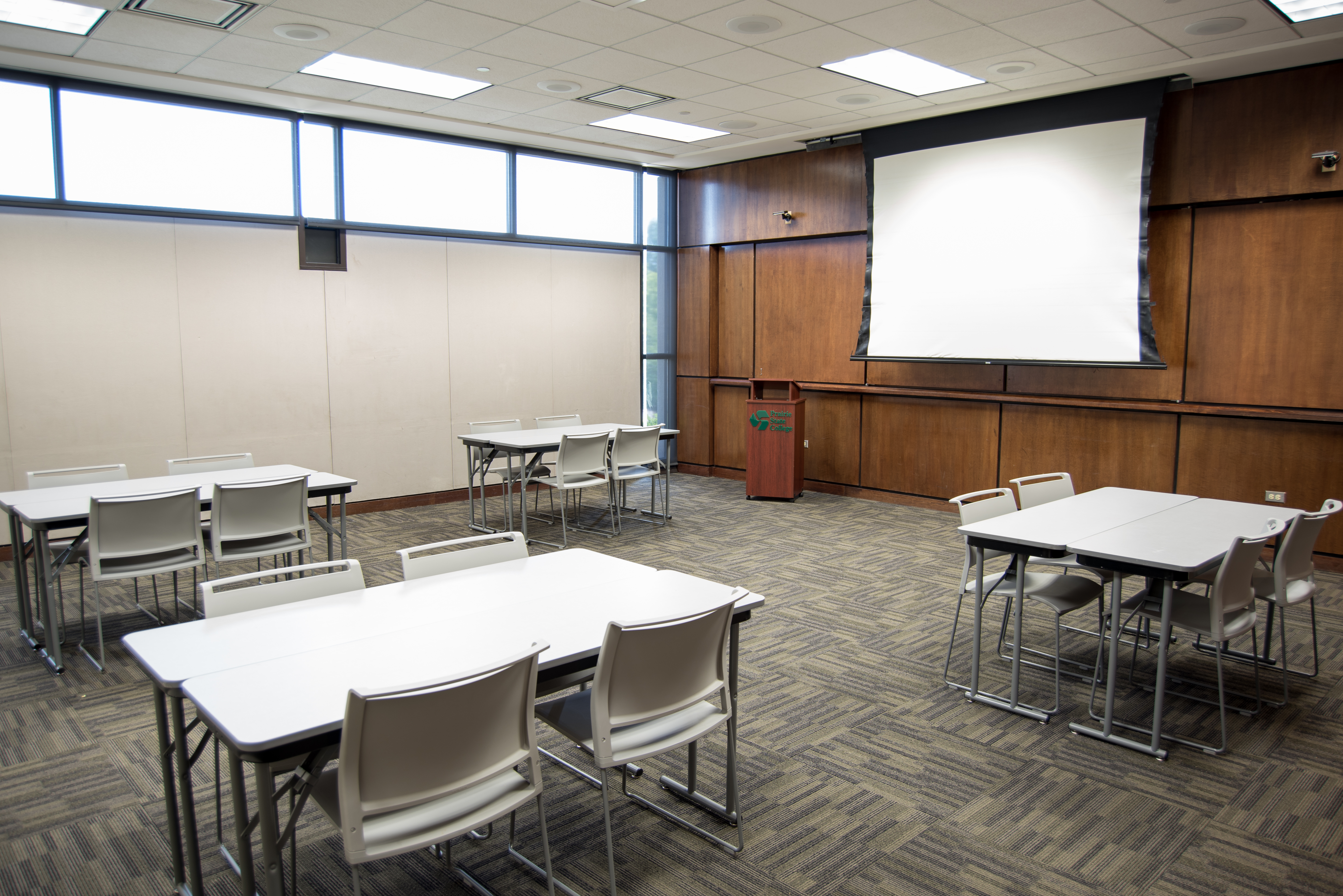 Room 1315
Conveniently located just off the rotunda, this room is ideal for small group meetings, and can accommodate up to 30 people based. This room is equipped with a drop down screen and serving station.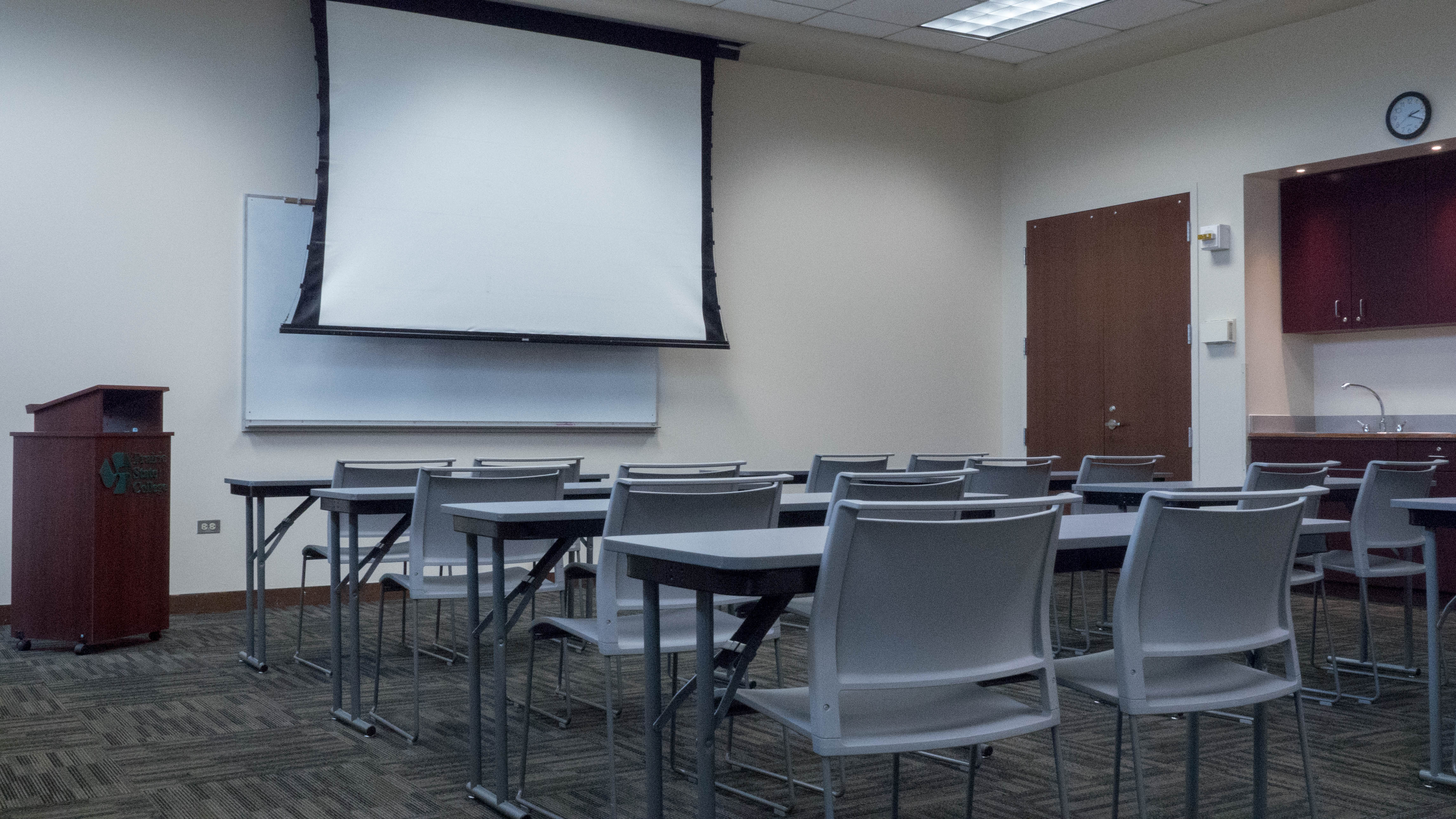 Christopher Art Gallery
Open Tuesday, Wednesday, and Thursday, during shows, the gallery hosts six to eight shows per year, featuring local and regional artists, as well as student works. Guest curators select artwork which best exemplify the theme for each show. The Prairie State College Foundation oversees gallery operations.