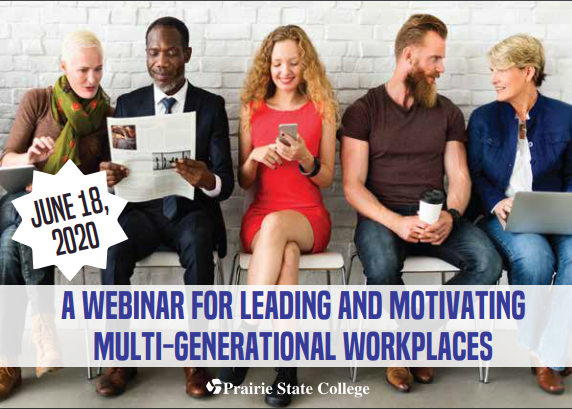 Due to the COVID-19 pandemic, this workshop will be offered as a webinar.
Click on the icons below to view more information.
Webinar Session Information
Keynote presenter: Dr. Gia Suggs
Presentation Title:
Online Lifeline – Back to the Future / Forward to the Past
Brief Description:
To say these are interesting times would be an understatement. However, this isn't our first foray with multiple generations working from home. We will look at key lessons from our past, that can help inform our future.
Robert Van Baren
Presentation Title:
How to build trust, increase commitment, lower turnover, and improve conflict throughout your organization.
Brief Description:
According to Gallup, only 33 percent of employees are engaged in their jobs, and this is costing organizations trillions of dollars. I believe we can change this number through developing strength-based cultures. During this presentation, you will learn what the Gallup StrengthsFinder is, and how to use it to build trust, increase commitment, and improve conflict between your employees. You will leave this session with more tools to help you coach your employees, and ideas on how to engage your employees' hearts, minds and strengths. This session is not about finding the right employees, but how to maximize the ones you already have.
Elaine Hand
Presentation Title:
Understanding the 5 Generations in the Workplace
Brief Description:
Communication between generations has become more important as five generations now span the workforce. This workshop will walk the participants through what makes up the core of each generation, as well as how we view ourselves in the workplace.
This workshop is interactive, with the participants working together within their own generation to discuss:
Why our generation is the best right now in the workplace.
What we can learn from other generations to be better in the workplace.
Understanding what each generation brings to the workplace.
Rick Lochner
Presentation Title:
"Why Don't They Understand?" - Solutions for Leading a Multigenerational Workforce.
Brief Description:
Never before have five generations co-existed in the same workforce. With all five generations influenced by unique life experiences, it stands to reason there are differences in the attitudes and beliefs each brings to the business. In this interactive presentation, audiences will have a greater understanding of those differences and actionable solutions to leverage the differences to common success.
Webinar Agenda
8:00 a.m.
Registration / Check In

Presenter: Carina Lowe

8:10 a.m.
Keynote Presentation: Online Lifeline-Back to the Future/ Forward to the Past
Presenter: Dr. Gia Suggs
9:15 a.m.

Breakout Session #1 / Q & A
Presenter: Rick Lochner
10:05 a.m.
Break
10:15 a.m.
Breakout Session #2 / Q & A
Presenter: Robert Van Baren
11:10 a.m.
Breakout Session #3 / Q & A
Presenter: Elaine Hand
12:00 p.m.
Conclusion / Thank You
Presenter: Carina Lowe
Presenters
Click on presenter's name to view full biography
Keynote Speaker
Gia Suggs EdD, MPH, MA is an Organization Development Consultant. She manages a private practice, is a Distinguished Adjunct Professor at Olivet Nazarene University, and serves as Adjunct Faculty at the University of Illinois at Chicago.
Dr. Gia combines her educational accomplishments and professional consulting experience to ensure she remains current in both the academic and business worlds. She brings her comprehensive consulting knowledge to the classroom setting and shares her academic acumen with professionals and business organizations.
Through her private practice, Dr. Gia Consulting, her clients benefit significantly from her 20 years of experience as an organization development professional, adult learner expert, and skilled instructional designer.
She has developed, designed and delivered more than 1,000 business learning courses for the public health, food service, private equity, manufacturing, healthcare, insurance, non-profit, government, academia, associations, commercial banking, financial services, sales, and social service industries (including Fortune 500 companies).
Dr. Gia has a proven track record of effectively assessing organizational needs, developing and implementing recommendations for improving outcomes, and evaluating results. Highly engaging and extremely influential, Dr. Gia works with identified partners to design and apply highly successful organization development interventions.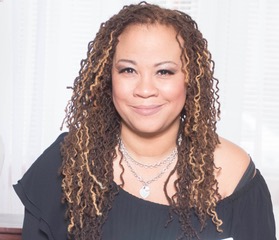 Break Out Session Presenters
Bob Van Baren received his Master of Arts degree in Leadership from Bethel University in 2015. In 2016, he received a StrengthsFinder Coaching Certificate from Strengths Strategy, and in 2017 he became a Gallup-Certified Strengths Coach. Bob is working as a Leadership Coach & Founder at Vision 2-10, Homewood, Il., where he is planning and delivering programs for elevating the skills and leadership qualities of business leaders, based on the requirement of a business. He possesses experience in designing, delivering, and growing custom coaching and talent development initiatives. Bob is pursuing a Certificate in Employee Training and Development from Moraine Valley Community College in Palos Hills, Il., while also working towards becoming a Certified Associate Professional in Talent Development from the Association of Talent Development.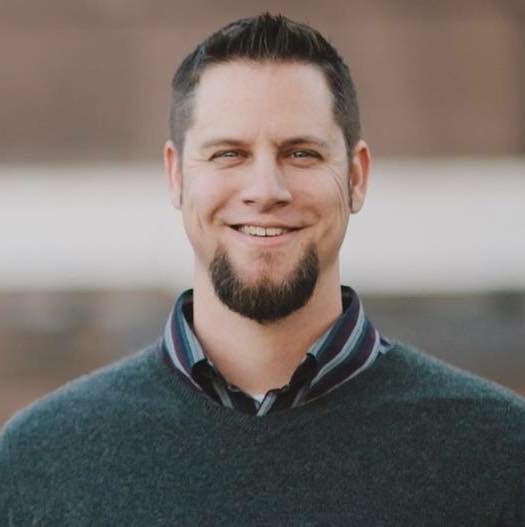 Elaine Hand is an HR Consultant/Trainer and owns Innerview LLC. She started her company in 1995. She works with companies as an HR advisor for HR law issues, as well as hiring right, assessments, leadership, management, team building, Value based Diversity, and harassment training. She has been working with the Illinois Chamber of Commerce for the last several years as their customized trainer to allow the advantage of having workshops designed for your organizations' specific or general needs. She facilitates five HR forums quarterly throughout the state of Illinois for both the Community Bankers Association and the Illinois Chamber. Elaine has been honored with numerous awards including the National Volunteer of the Year for the YMCA, the President's Award for the Chamber of Commerce, and United Way Volunteer of the Year. She has served on the Board of Directors of the United Way, Crime Stoppers, the Illinois Chamber of Commerce, and the YMCA.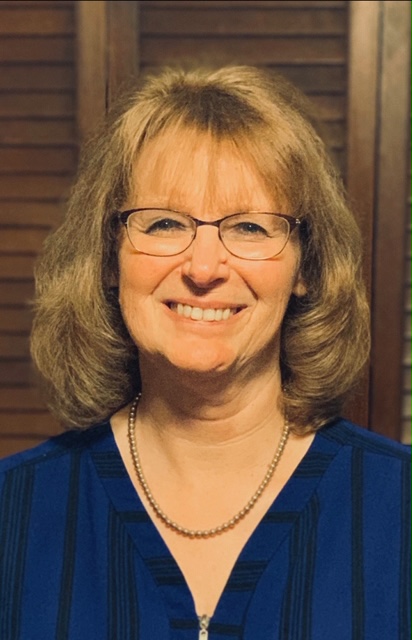 Rick Lochner is the President of RPC Leadership Associates, Inc. where he helps business owners, corporate and non-profit leadership teams and individual professionals make leadership a way of life. As a certified veteran-owned business, RPC Leadership Associates, Inc. helps their clients align their businesses to enjoy sustainable success on their terms. Rick is the author of several books, including, "The Missing Piece for Corporate Leaders," published in November 2017; "The Missing Piece for Non-Profit Leaders", published in May 2016; and "The Missing Piece for Entrepreneurs," published in May 2015. He also is the author of "I'm Just Sayin'… - Revelations for Making Leadership a Way of Life," published in 2014, and "I'm Still Sayin'… - More Revelations for Making Leadership a Way of Life," published in 2019. Rick is an Adjunct Professor at Aurora University teaching a variety of graduate and undergraduate topics, including Leadership, Organizational Communications, Managing Conflict in the Workplace, and Strategic Management.
Leading and Motivating Multi-Generational Workplaces Webinar

Thursday, June 18, 2020
8:00 a.m. - 11:45 a.m.

Join Prairie State College as we partner to help employers and employees effectively manage the benefits and challenges of the multi-generational workplace. From Boomers to Gen Y, we will focus on generational differences in communication and learning styles, work experience and expectations and group dynamics.
This workshop qualifies for Continuing Education Units (CEUs)
Prairie State College is recognized by SHRM to offer Professional Development Credits (PDCs) for the SHRM-CP® or SHRM-SCP®. This program is valid for 3 PDCs for the SHRM-CP® or SHRM-SCP®. For more information about certification or recertification, please visit www.shrmcertification.org.
Prairie State College is a CE Sponsor through the Illinois Department of Financial and Professional Regulation (IDFPR) to offer continuing education units for the following professions: Social Worker, Licensed Professional Counselor, Licensed Clinical Professional Counselor, Advanced Practical Nurse, Registered Nurse, Licensed Practical Nurse and Nursing Home Administrator. PSC is also an approved provider from Illinois State Board of Education to offer Professional Development (PD) for teachers.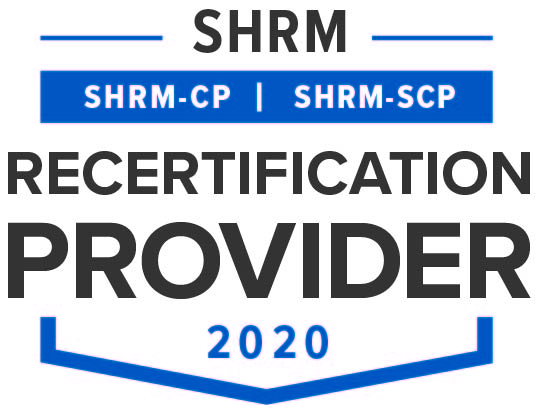 For more information contact: Renee' Bicket
(708) 709-7717
rbickett@prairiestate.edu