Jeff Boyd
Head Coach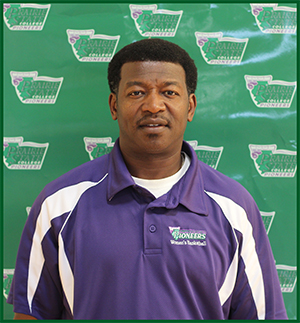 To say that Prairie State College head women's basketball coach Jeff Boyd has seen the Pioneers' program come full-circle would be an understatement and a substantial one at that.
Four years after serving as an assistant coach for the Prairie State College men's basketball team, Boyd returned to PSC to take over as the head coach of the Pioneers' women's basketball squad in 2007, with his sites set on elevating the program to an unfamiliar spot: A position of prominence.
And while it took some time, after a five-season process, that dream became a reality in 2011-12.
Under Boyd's tutelage, which has seen him produce a 109-83 career record following the 2014-15 season, PSC women's basketball has erupted onto the national, region and conference stages.
After winning Prairie State its first Illinois Skyway Collegiate Conference championship in any sport during the 2010-11 campaign, the Pioneers followed up that historic slate by bringing home the school's second NJCAA Region IV championship, earning an automatic berth to the NJCAA Championships.
PSC posted a school-best record of 29-7 in 2011-12 and also claimed Prairie State's first-ever victory in a national tournament when it upended Erie (NY) 59-30 in a second-round contest.
After a campaign of such magnitude, needless to say, post-season accolades were plentiful for Boyd.
The most successful women's basketball coach in PSC history locked down the Region IV, NJCAA District D and Illinois Basketball Coaches Association coach of the year awards.
Boyd's team also made both program and school history during the 2010-11 slate.
The Pioneers finished 24-8 overall, and made it all the way to the NJCAA Region IV championship game.
PSC also posted a 12-2 mark in conference play, en route to the league championship.
Boyd was also recognized by the conference as the league's coach of the year for women's basketball, as well as the conference's coach of the year for all women's sports programs.
Boyd finished each of his first two campaigns at Prairie State with identical 10-21 records. In 2007-08, PSC also opened the NJCAA Region IV Tournament with a victory, enabling it to advance to the semifinals. Prior to Boyd's arrival, the Pioneers had not posted a win since the 2003-04 season.
Boyd began his coaching career at his alma mater, Central State University (Ohio), where he was an assistant to former NBA player Kevin Porter from 1990-96. While playing for the Marauders, Boyd was a four-year letter winner and a two-year starter who averaged 12 points per game as a junior and 16 points his senior year.
Besides playing for Central State, Boyd also earned a spot on the USA National Team that competed in Seoul, Korea, in the summer of 1989. The USA team finished third at the tournament, which also included the Russian and Chinese Olympic teams.
After departing Central State, Boyd taught and coached at the junior high level in Detroit from 1996-98. He gained additional coaching experience working basketball camps at Wright State University (Ohio).
During his prep career at Thornridge High School, Boyd was a standout in basketball, football and track.
Boyd resides in Homewood and has one son.
Quincy Jones
Assistant Coach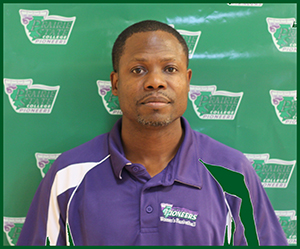 Quincy Jones joined the Prairie State College women's basketball staff in 2009-10 after spending the last nine years working with AAU and youth teams.
Jones played an instrumental role in PSC's run to the NJCAA National Tournament in 2011-12.
Since 2005, Jones has been coaching the Infinite Sports boys and girls 17-and-under AAU teams. He will continue his work with Infinite Sports in the spring.
From 2000-07, Jones coached FAAM (Fellowship of Afro-American Men), which was comprised of junior high players, in Evanston and guided his team to the league championship in 2004.
Jones graduated from Thornridge High School in 1990. After a six-year stint in the Air Force, he enrolled at the University of Nebraska-Omaha and played basketball for two seasons.
In addition to coaching, Jones works for Union Pacific Railroad. He's also a licensed home inspector and minister.
Jones, the father of four children, and his wife Lisa live in Hazel Crest.
Ryan Edwards
Assistant Coach
Leah Avery
Assistant Coach