Congratulations to the Class of 2022
---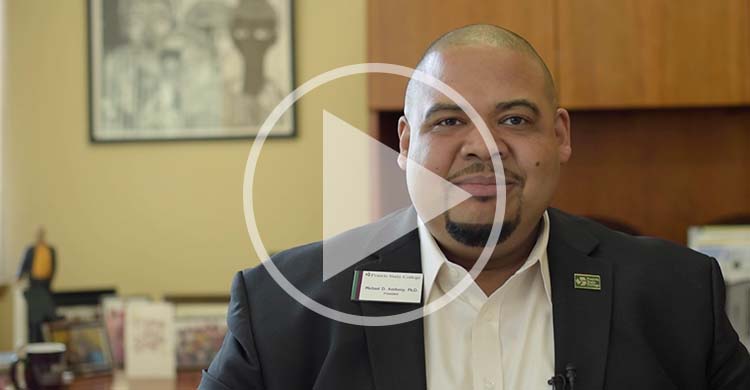 This year, PSC will host its first in-person commencement in two years. While the celebration will be held at a venue that is affiliated with a religious organization, Prairie State College does not endorse any faith or religious doctrine.
PSC not only embraces the diversity of district 515, but we take fierce pride in it. So, no matter your identity, be it religion, sexual orientation, gender or gender identity, race, citizenship status, disability, or anything else, you are a Pioneer, and we are excited to celebrate with you, your family, and friends on your special day.
Congratulations to the class of 2022!
Commencement Information
PSC grants certificates and the following six associate's degrees:
Associate in Arts (A.A.)
Associate in Science (A.S.)
Associate in Fine Arts (A.F.A.)
Associate of Arts in Teaching (A.A.T.)
Associate in Applied Science (A.A.S.; career and technical degree)
Associate in General Studies (A.G.S.; not intended for career program or a bachelor's degree)
Specific curriculum requirements for a particular degree or certificate program are found in the catalog under DEGREES, CERTIFICATES, COURSES in section 2. Consult that section of the catalog and the index for detailed information.