A Male Success Initiative (MSI)
The purpose of the Prairie State College Male Success Initiative (MSI) PDF is to recruit, enroll, retain, and support males of color in their pursuit of all educational endeavors. The program helps students to achieve their educational goals by providing:
an academic advisor dedicated to participants
orientation for new MSI students
career planning (STEM and all other career options)
priority registration
service learning community – transition to college success class
mentoring/ tutoring
social and cultural activities
connections to student club Protégé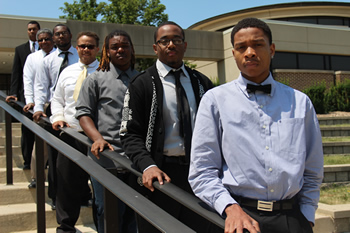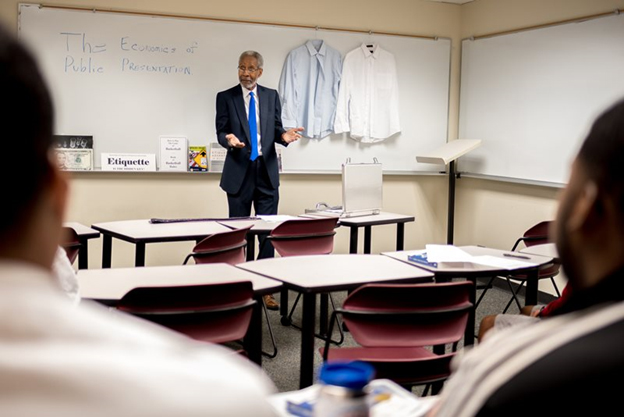 The program coordinator works one-on-one with students to assist with appropriate course selection and early alert academic monitoring. Male Success Initiative participants also benefit from the obtainment of life skills and soft skills via workshops and guest speakers. Additionally, members receive transfer assistance and access to all of the services and resources offered in the Learning Achievement Center.
The program encourages personal growth, promotes community outreach, and provides an opportunity for participants to learn and adapt methods that promote success in college.
Contact William Berkley, Coordinator of the Male Success Initiative Program, at (708) 709-2946, or via e-mail at wberkley@prairiestate.edu for additional information.
DDP-MSI Scholarships
The Dual Degree Program-Male Success Initiative (DDP-MSI) scholarship was established by former Vice President of Academic Affairs, Dr. Linda Uzureau, to provide support for men who are part of the DDP and who participate in the DDP-MSI. The DDP-MSI gives:
Guaranteed admission to Governors State University Academic advising from both institutions to complete an associate and a bachelor's degree in a minimum number of terms
GSU Guaranteed Tuition Plan for Illinois residents locks the GSU tuition rate for up to four years from date of enrollment in the Dual Degree Program (restrictions apply)
Opportunity to apply for the GSU Promise and other transfer scholarships (if eligible)
Opportunity to participate in social and cultural activities at both institutions
Donor - Dr. Linda Uzureau
Award - Varies
Deadline - 06/19/2017
Supplemental Questions - Are you enrolled in the DDP-MSI program?