2018-19 Meeting Dates
Various Tuesdays
Time: 2 p.m.
Room: 2501

For more information contact:
Colleen Ivancic, Assistant Professor of Accounting and Business, ext. 3664
2018-19 Executive Officers
President: Jasmin Thomas
Vice President: Jeh'Rai Sinclair-Hart
Treasurer: Cole Osman
Secretary: Paris Jolly
SGA Representatives: Willis Jackson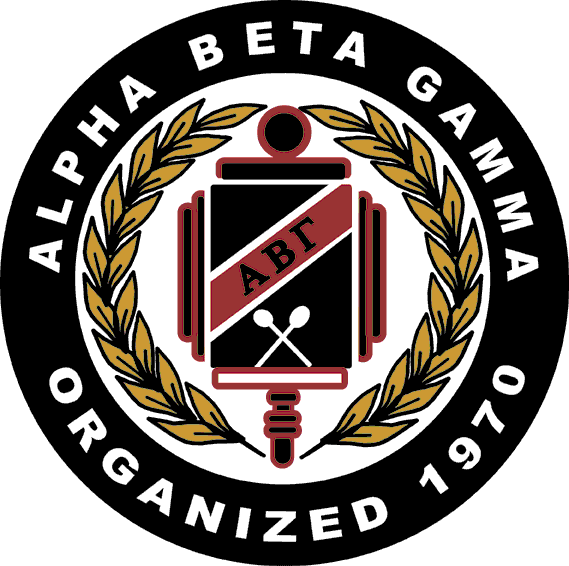 Alpha Beta Gamma
International Business Honor Society

Alpha Beta Gamma® International Business Honor Society is the business honor society for accredited junior, community and technical two year colleges. The society exists to recognize and reward academic excellence among business honor students and to recognize the contribution to learning and business of professionals. In 1998 the constitution was amended to accept business honor students from Mexico and Canada.
Benefits to our students include:
Recognition of individual academic achievement.
Leadership opportunities through chapter officer positions.
Over $500,000 in scholarships to four-year colleges reserved for ABG members.
Opportunity to write for The Honors Journal (the official newsletter of the society).
Distinctive membership diplomas.
Use of Alpha Beta Gamma Résumé forms.
Travel discounts at Choice, Quality, and Clarion Hotels.
Car rental discounts at Alamo.
Exchange of intellectual ideas at local chapter functions and at a national leadership conference.
Networking opportunities with other business students and business leaders.
Enhancement of employment applications and applications to four-year colleges and universities.
Graduation stoles, tassels, membership keys, and other regalia available.