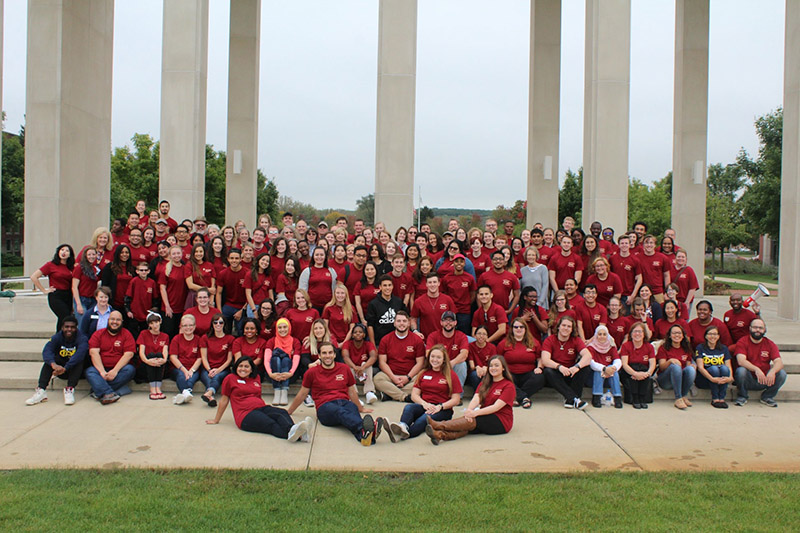 Established in 1918, Phi Theta Kappa Honor Society serves to recognize and encourage the academic achievement of two-year college students.
Mission Statement
We, Nu Sigma Chapter, aim for excellence in the fulfillment of the Hallmarks of Phi Theta Kappa by providing opportunities for the development of Scholarship, Leadership, Service, and Fellowship.
| | |
| --- | --- |
| Office | Name |
| President | Paige Craig |
| Vice President | Patricia Villarreal |
| Secretary | Ugochukwu Alozie |
| Treasurer | Nancy Cordero |
| SGA Representative | Vacant |
| SGA Representative Alternate | Vacant |
| Communications & Social Media Officers | Vacant |
Every Thursday in room 3140 at 2 pm
Please note: Fall classes and services at Prairie State College are mainly online, and access to campus is limited. Phi Theta Kappa meetings will be held virtually this fall (Desire2Learn Virtual Classroom, Google Meet, Zoom, etc.) at times to be determined. Updates will be posted to this page as soon as possible. All Phi Theta Kappa members and prospective members are encouraged to attend. Please join us!
Members who are unable to attend meetings can also stay in touch. Please check the chapter's Facebook page for important Nu Sigma chapter news and read the monthly e-newsletter sent to your PSC student email account by the Executive Officers and Faculty Advisor.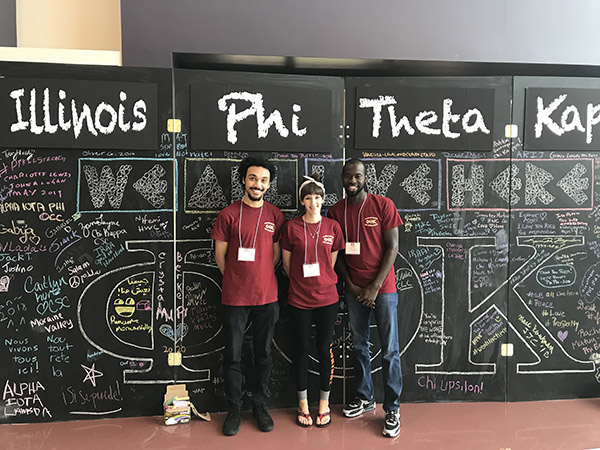 Chapter members have many opportunities to get involved on campus and in the community. In recent years, chapter members have hosted the Illinois Region Phi Theta Kappa Honor Society June Convention, undertaken Honors in Action research projects to help the chapter earn Five Star status at the national level of Phi Theta Kappa chapter involvement, traveled to and delivered presentations at regional Phi Theta Kappa Honors Institute and Leadership Conferences, in addition to organizing and participating in a number of other activities:
Fundraising for the Walk of Hope
PSC Constitution Day Celebration Activities
Pledge to College Completion Events
Kiwanis Peanut Day Community Fundraiser
Kiwanis French Toast Breakfast Community Fundraiser
And much, much more!
There are many opportunities for members to serve as officers, committee chairs, or committee members. For more information about how to get involved in chapter activities, contact your Phi Theta Kappa student officers.
Phi Theta Kappa on the Web
For information about Phi Theta Kappa Honor Society at the national level, including accepting your membership invitation, your personal membership record, scholarships, programming, graduation regalia, and more, head to www.ptk.org.
For up to date news about Phi Theta Kappa activities at Prairie State College, follow us on Facebook!
After graduation from Prairie State College, stay connected with the Illinois Region of Phi Theta Kappa and the Illinois Regional Alumni Association.
Ready to Join?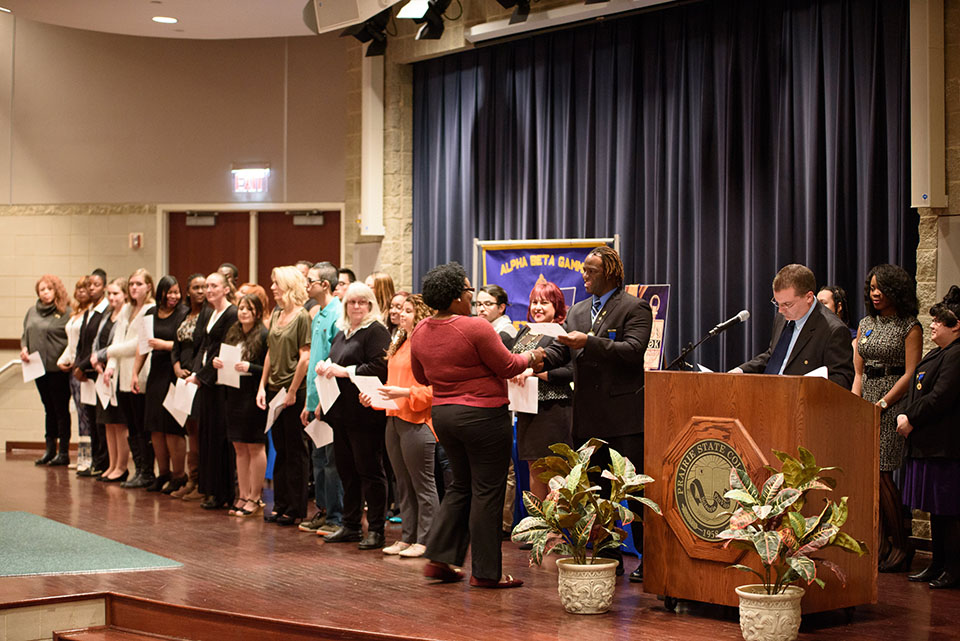 Eligibility for membership in Phi Theta Kappa is determined based on a 3.5 cumulative GPA, and 12 completed hours of associate degree coursework. Students must be enrolled in at least one course at the time they join the chapter. Eligible students are notified during the fall and spring semesters, with an induction ceremony held for new members. Nu Sigma Chapter also welcomes Phi Theta Kappa members transferring to Prairie State College from other schools where they are members in good standing.
Questions about membership
should be directed to Nu Sigma Chapter Faculty Advisor, Prof. Michael Massengill: Office 2186, Email:
mmassengill@prairiestate.edu
, Phone: (708) 709-3627
If you are asked to join Phi Theta Kappa Honor Society, to make your membership official you need only to complete an online application and pay a one-time membership fee of $80. Prospective members are always welcome to attend Phi Theta Kappa general meetings held throughout the semester to learn more about chapter activities. We hope you will consider becoming an active member of Nu Sigma Chapter of Phi Theta Kappa Honor Society here at Prairie State College!
Celebrating Your Achievement
Members in good standing of Phi Theta Kappa Honor Society, Nu Sigma Chapter, are invited to wear distinctive Phi Theta Kappa regalia at the time they graduate and participate in commencement exercises at Prairie State College.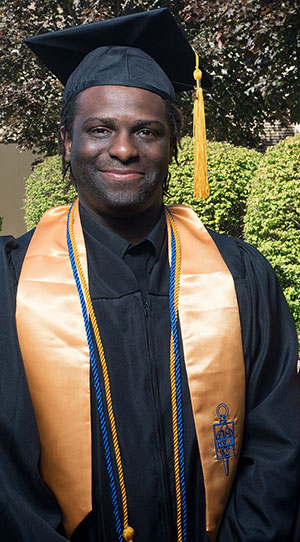 If you wish to wear the Phi Theta Kappa stole, tassel, and honors cord (or any combination thereof), please place your order online at http://store.ptk.org/ no later than the last week of April to ensure delivery to your home address in time for Commencement in May. Phi Theta Kappa members will need to provide their membership identification number at time of purchase to verify their membership in the honor society. Regalia will not be sold on campus, or be available the day of Commencement. Please plan accordingly.
Phi Theta Kappa Virtual Induction Ceremony