Student Government Association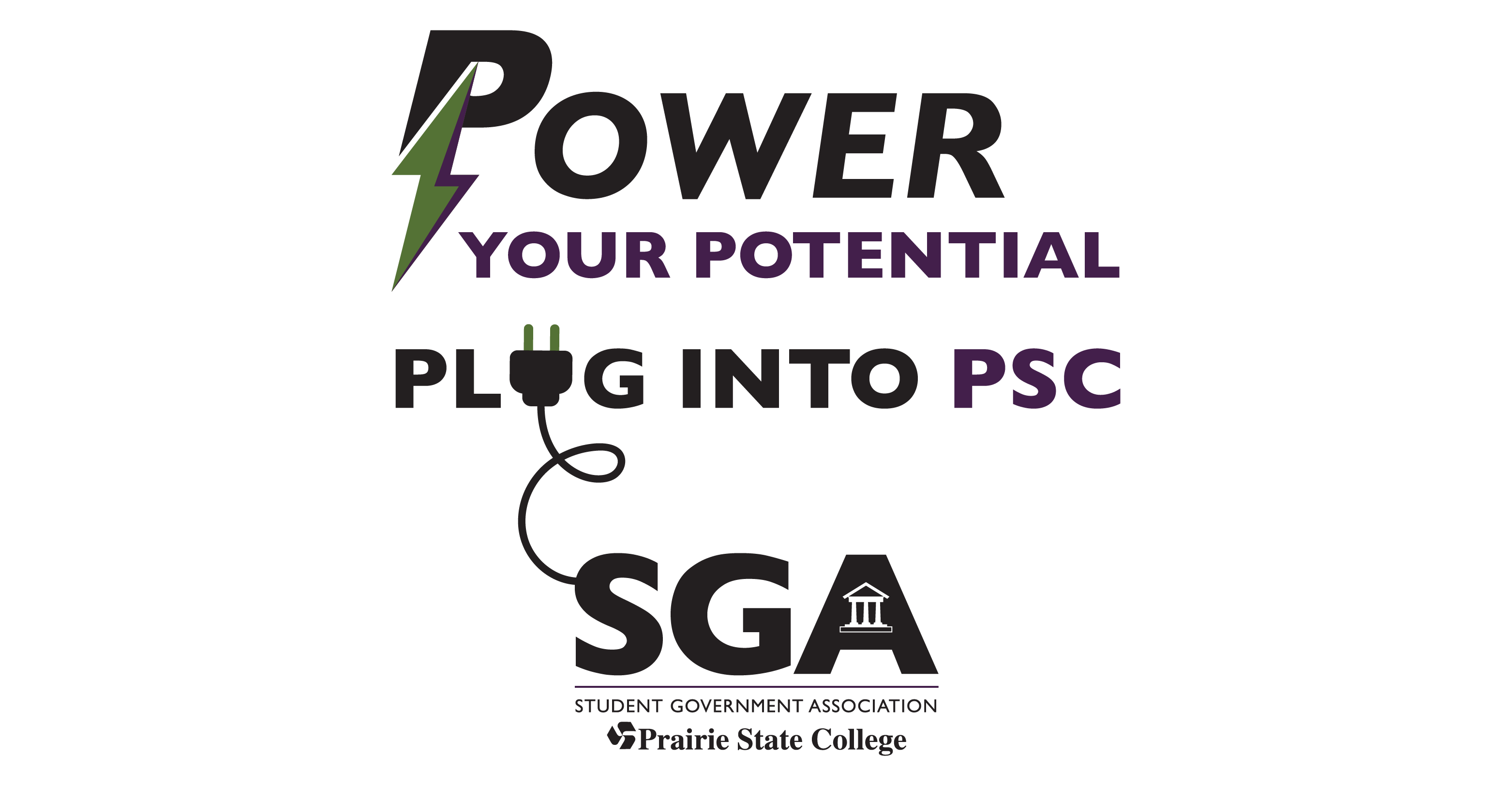 Student Leadership Center (Room 1260)
---
Office Hours - Monday through Friday - 8am - 4:30pm
Helen Manley
Manager of Student Life & Leadership Development
(708) 709-3910
hmanley@prairiestate.edu
SGA Officers Election For The 2022-2023 School Year
Please click below for more information regarding the SGA Officer elections for the coming school year.
Club / Organization Meetings
Check the Bulletin Board outside the Student Leadership Center (Room 1260) for Club / Organization meeting times.
Contact Helen Manley at hmanley@prairiestate.edu with questions.
---
2021-2022 Recognized Clubs /
Organizations (continue to check back):
All Latin Alliance
Alpha Beta Gamma
Black Student Union
The Prairie State Players (Drama Club)
Filmmakers Club
Nursing Club
Photo Society
Political Science Club
STEM Club
Stocks and Bonds Club
The Pioneer Newspaper
Sustainability Club
TRIO Club
Past Clubs
Anime Club
Assocation of Collegiate Women (A.C.W.)
Chess Club
Cybersecurity Club
Dental Hygiene (Freshman)
Dental Hygiene (Sophomore)
Entrepreneurs of America
HOPE Campus Ministries
International Students Association
LGBT+
HOSA - Future Health Professionals.
Rotaract Club
Sustainability Club
The Social Work Club
Video Game Design Club
Women of Worth (W.O.W.)

Or Start Your Own Club
---
2022-2023 Full Board Meeting Dates - Board Room
Fall 2022
September 26
October 10
October 24
November 8
November 22
Spring 2023
January 23
February 13
February 27
March 27
April 10
April 24
---
Election Information
Strong Democracies depend on Student Engagement
College students can make a difference in local elections but they can't do it from the sidelines. During the 2014 Election cycle, 83% of 18-24 year olds chose NOT to vote, NOT to be heard. We want that to change!
Which is why the Cook County Clerk's office is encouraging all eligible students to register to vote online.
The Clerk's office can also help train groups as Deputy Registrars to register their fellow students or community members to vote.
Finally, the Clerk's office wants to hire you to serve voters. We have two positions available in our suburban polling places on Election Day:
Election Judges earn $190
Equipment Managers earn $340
You can learn more about each position and apply online at cookcountyclerk.com/students.
For more assistance or information contact student.coordinator@cookcountyil.gov.
---
Voter Registration
If you would like to register to vote, please go to the State Board of Elections or contact the Student Leadership Center. The Program Director is a Voter Registrar.

Here is an article regarding very important reasons why young people should vote, 9 Reasons We Need Young Voters.
We will have opportunities to register to vote through the year, such as the Involvement Fest, Reading of the Constitution, etc. Please check the calendar for updates or contact the Manager of Student Life and Leadership Development at (708) 709-3910 or email hmanley@prairiestate.edu, or you can stop by the Student Leadership Center (Room 1260).
Volunteer Opportunities
Cook County Clerk's Office
---
Club Forms
Student Club and Organization Recognition Packet
Volunteer Service Contract
Club Attendance Sheet
Office of Student Life / Student Government Association Class Field Trip / Travel Contract Acknowledgement of Student Conduct and Consent
---
If you are interested in starting a club that is not on this list, contact Helen Manley, SGA Advisor, (708) 709-3910 or hmanley@prairiestate.edu
---
Prairie State College Clubs & Organizations Volunteering Activities 2019-2022
American Heart Aassociation
Walk of Hope
PSC Foundation Events (Gala & Golf Outing)
Distribution of Grad Boxes
Involvement Fest
Mental Health Awareness/Suicide Prevention
Period Packs
Christmas Coat Drive
Food Drive for Local Pantry
Nature Preserve Clean-up
Clothing Drive
Beehive Project
Assisted with the Planting of Memorial Trees
Purse & Toiletries Drive for Female Veterans
Candle Light Vigil for Veterans Affected by Sexual Assault, Harassment and Injustice in the Military
Veterans Resource Fair
Gift Cards for Homeless Veterans
Turkey Trot