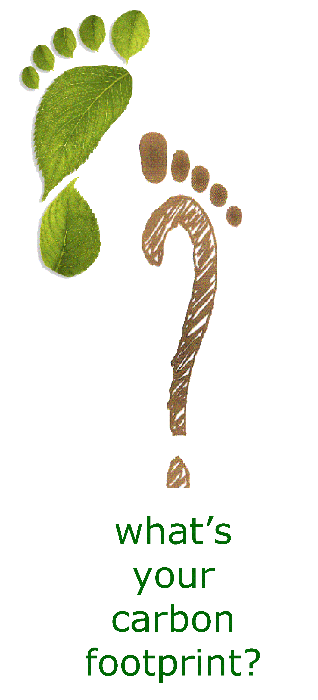 Tips and tricks for sustainable celebrations. Whether you're looking for local or organic food and recipes, craft and gift ideas, ways to reduce and reuse, or just general tips for a sustainable social gathering – you've come to the right place! Check back often as new items will be coming shortly! Have an idea or suggestion to include on this page? Email sustainability@prairiestate.edu with "Sustainable Celebration Resource" in the subject line. Be sure to include the web link, if available.
---
Five Tips for a Sustainable Valentine's Day
Ditch the Paper Cards
Instead of purchasing paper cards, create your own out of reclaimed paper.
Give The Gift of (Longer) Life
Typically, bouquets of flowers only last a week or so. Why not give your partner a potted plant or herb plant that will stay alive longer!
Calling Chocolate Lovers
When buying chocolate, purchase fair trade, dark or cacao chocolate. Not only is it healthier for you, fair trade cacao is a sustainable alternative to typical chocolate bar.
Love Nature
Take your Valentine on a stroll. Visit a local forest preserve or park district. Watch the sun rise or sun set. What could be more romantic?
Love Local
Going out to eat? Visit a farm-to-table restaurant. Get great tasting food while supporting your local economy.
---
Five Tips for a Sustainable Fourth of July
Ditch the Plastic Plates
If there's anything worse than plastic plates, it just might be their styrofoam counterparts. Instead of the throwaway dinnerware, use washable or compostable dinnerware and flatware.
Embrace Your Inner Vegetarian
Reduce your environmental impact by skipping the hamburger. Grill veggie burgers instead.
Green Grilling
There are a variety of sustainably produced charcoal briquettes out there. For example, Wicked Good Charcoal which is made from industrial scrap wood and Kingsford Charwood which is produced using clean-energy turbine heat.
Delicious Desserts
Skip the store bough pie and instead make your own ice pops from local fruits. They are the perfect way to cool down and your sweet tooth will thank you.
Cleaning Up
Make sure you clean up after your cookout. Dispose of all waste responsibly. Compost leftover food and food scraps and recycle paper, plastics (#1,2,3,4,5,&7), glass and aluminum.
---
Five Tips for a Sustainable Halloween
Dressing Up
Save money and the environment! Check out the Salvation Army or local second-hand shops for an original costume idea or a fabulous deal on a gently used costume.
Consider making a home-made costume or renting one from one of the many Halloween stores open this time of year.
Collecting Your Treats
Use a re-usable shopping bag or pillow case to collect your goodies. If you need to purchase a bag, consider purchasing one in which the proceeds go to charity.
Giving Out the Goodies
Try buying non-genetically modified candy or organic treats where possible. Whole Foods has an entire aisle of these goodies, and many other stores are carrying brands such as UNREAL which is free of corn syrup, hydrogenated fats, GMOs, artificial colors, flavors and preservatives.
If buying in bulk, consider purchasing the Hershey's or Nestlé's brands, both listed in the Dow Jones Sustainability Indexes.
Foot Fun
Why drive from neighbor to neighbor when you can walk? Consider taking your children to safe neighborhoods where they walk door-to-door, or come to Prairie State College for the Halloween Family Fun Fest where your children can enjoy games, hayrides, popcorn, surprises and more!
What to do with that Jack-o'-lantern?
Consider composting your jack-o'-lanterns versus throwing them in the trash. This will ensure your pumpkin doesn't emit methane gas in the landfill!
More Fun Ideas
Recipes
Crafts and activities
Sustainable Costumes That Won't Break the Bank
---
Five Tips for a Sustainable Thanksgiving
Be Thankful for What's Local
Buy local and organic foods where possible. How many items can you purchase that were grown within a 100-mile radius?
A Zero-Waste Meal
Use re-usable containers for your preparations and left overs instead of aluminum foil, plastic wrap or plastic bags.
Donate Your Oil
Deep frying a turkey this year? Many local organizations will collect your used frying oil and convert it to biodiesel.
Get on Your Feet
Look for walks or runs in the area benefiting the local community. Not only will you be helping a good cause, you'll be making room for extra helpings.
Get Your Garden Ready
Consider composting your leftover turkey carcass – but be sure to clean the bones of all meat to avoid attracting rodents and an undesirable smell!
More Fun Ideas
Recipes
Crafts and activities
Food Pantries
If you need assistance or would like to donate, please visit FoodPantires.org.
For more tips and tricks, visit the sustainability center in room 2630.