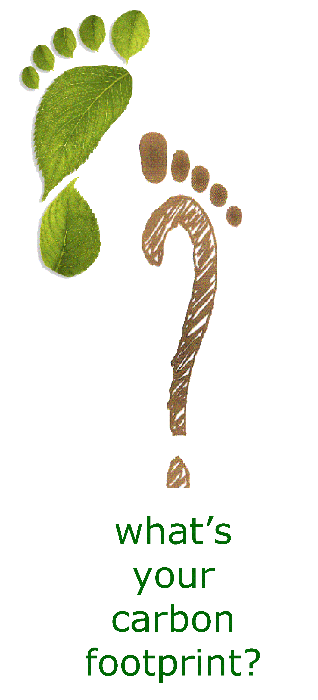 The Sustainability Center is engaged in a number of activities in and around campus to promote sustainability, energy efficiency, and the emerging green economy. We are committed to serve as a model demonstration site for energy efficiency upgrades, as well as providing you the education, resources, and information necessary to make informed decisions about sustainability in your daily lives.
---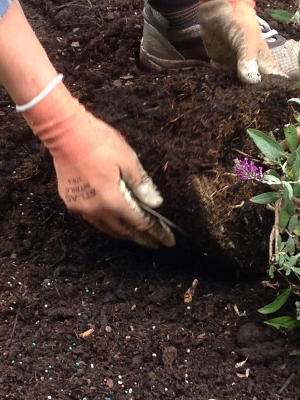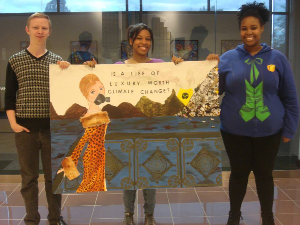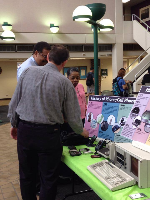 Prairie State Region Community Partners for Sustainability
Communities in PSC's district are working together toward a sustainable future by aligning environmental issues, sharing resources and committing to action. Through our Sustainability Center, the group created a Facebook page (https://www.facebook.com/PrairieStateCPS/) and has created a catalog of all area sustainability initiatives, including events, programs, projects and resources.
The group meets regularly at PSC and was created through the South Metropolitan Higher Education Consortium Link and Leverage Series where three sub-regions were identified to work closely together to replicate successes, eliminate duplicated efforts and learn from each other moving forward.
---
Student Sustainability Club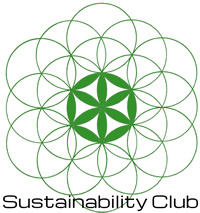 In the 2013 spring semester, several students started a student sustainability club. Since then, membership has increased, and the club has participated in a number of fundraising activities and special events listed below. The club meets each Tuesday at 2 p.m. in the Student Leadership Center during the fall and spring semesters. For more information, or to join, contact Allessandra Kummelehne, sustainability coordinator and sustainability club advisor, at akummelehne@prairiestate.edu or Everardo (Bobby) Venegas, sustainability club president, at evenegas@students.prairiestate.edu.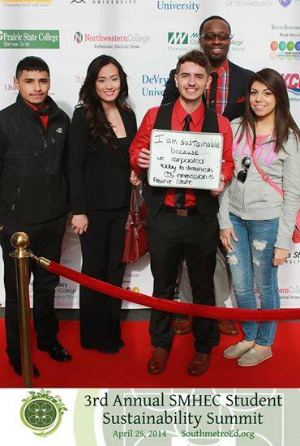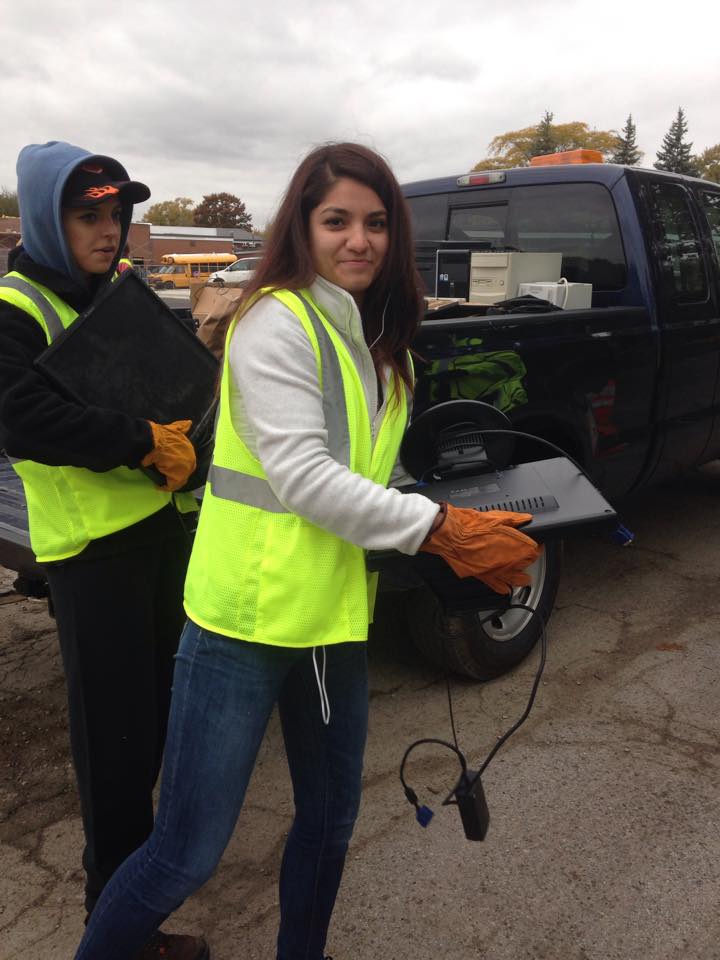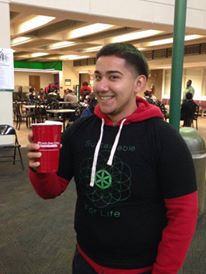 Like us on Facebook to learn more!
---
A Butterfly Garden at PSC
Thanks to the generous support of the PSC Foundation and the fundraising efforts of the PSC Sustainability Club, PSC built a butterfly garden! The garden is located near the Courtyard between the Main building and Conference Center and will run along the library windows.

On June 5, 9 and 10, volunteers worked with Allessandra Kummelehne, sustainability coordinator, Prairie State College and Margaret Burns-Westmeyer, University of Illinois Extension Horticulture Program Coordinator, to build PSCs butterfly garden.

Together, volunteers prepared the gard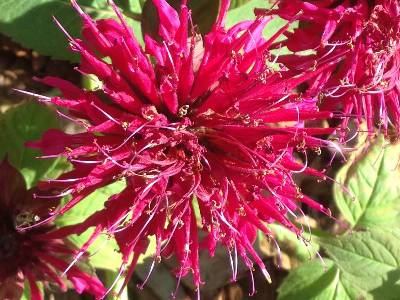 en site, built a two-foot high berm and planted a variety of native plants specifically selected for our site. Annual plants were also planted this year to add a pop of color as the native plants are not expected to be fully established in this first year.
Some of the native plants planted include common milkweed, spicebush, cardinal flowers, false sunflowers, Virginia bluebells, and sweet joe-pye weed.;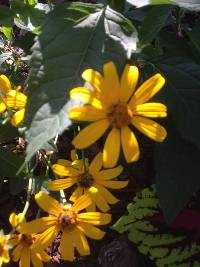 The pheromones released from this combination of native plants are likely to attract the following types of butterflies: monarch, swallowtail, checkered white, atlantis fritillary, European skipper, early hairstreak, spring azure, and a variety of other butterflies!
The garden can be utilized by classes in multiple disciplines including but not limited to science, math, arts, and communication. Butterfly gardens can:
Educate students on ecology, native plants and insect life cycles.
Inspire creativity in students, especially related to music, art and writing.
Provide a relaxing environment for studying.
Promote environmental awareness.
Provide many environmental benefits.
View photos of the process in our Butterfly Garden photo album on Facebook!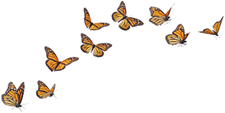 Downloadable Posters
A kind of insect that has a long thin body and brightly color wings and that flies mostly during the day
Any of numerous plants of the genus Asclepias having milky juice and pods that split open releasing seeds with downy tufts. In North America, there are approximately 110 species, each known for their milky sap or latex contained in the leaves.
A butterfly garden includes a variety of native plants that attract butterflies at all stages of life. These plants can be host plants or nectar plants, and our garden includes both. Download the brochure for more information and a printable guide to the butterfly garden plants.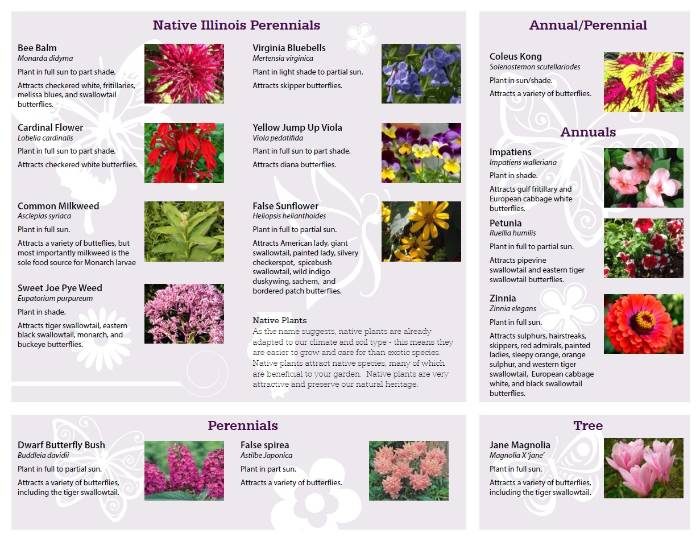 ---
Waste Audit and Recycling at PSC
Thanks to the hard work of IL EPA sustainability intern, Brian Wright, PSCs recycling program was revamped this summer. After conducting a preliminary waste audit, Brian surveyed 100 students to identify their current understanding of recycling as it relates to PSC, to their home life and to the environment.
In response to the results, Brian repainted all of PSCs re-purposed recycling bins and added informational signs to each one before conducting additional waste audits.
There's still work to be done in terms of bin placement and the number of bins on campus, but PSC is well on our way to increasing our recycling rate.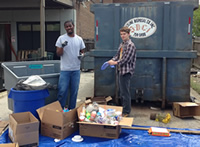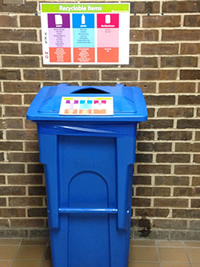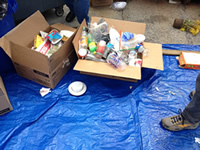 ---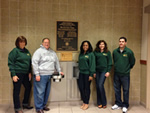 Water Stations On Campus Offer Filtered Water
Through Elkay, PSC is participating in a test phase where we have installed three bottle filling stations on the first floor of the main building. These new stations, which Elkay has just unveiled, have Wi-Fi monitoring and video components built in. As a test facility, PSC will report any issues and/or feedback to Elkay and Elkay will respond to said issues, correcting all reported issues prior to releasing the final production units later this spring.
Prior to this beta project, PSC installed their seventh water bottle filling station in the ATOC building in January 2014 thanks to a generous sponsorship by the Office of Business Services and Controller.
To educate consumers about the stations, eco-friendly bamboo plaques above each station display the following message.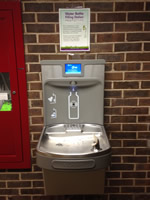 "This bottle filling station is helping Prairie State College reduce our environmental impact by reducing the number of plastic bottles entering into the waste stream. Enjoy this complimentary filtered water, while reducing your carbon footprint and holding on to you hard earned dollars."
The remaining six stations on campus are sponsored by the Student Government Association, sustainability center, and facilities and operation department.
If you're department/division is interested in sponsoring a bottle filling station on campus, contact Allessandra Kummelehne at ext. 3764.
---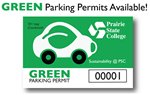 Designated Green Parking
Green parking has been designated for electric vehicles (EV), hybrids and low emission vehicles (those receiving 35+ mpg/combined) at the main entrance where one-hour temporary parking was previously located.
Vehicles parking here must have the Green Parking Permit displayed on the rear window. Permits can be obtained through campus police. A valid registration is required.
Download Green Parking List.
---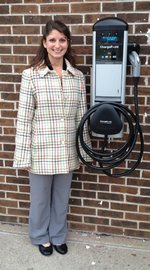 Electric Vehicle Charging Stations Now Installed
Two electric vehicle charging stations have been installed in the rear of the T-wing. The stations offer level 2 charging for all makes and models of electric vehicles with a J1772 port. Charging will be free to students, faculty, staff and community members.
How to Activate and Use the Stations
Visit ChargePoint to get your ChargePoint pass card
Tap your ChargePass card on the station's reader symbol
Remove the connector and plug in to your electric vehicle
To stop the session, tap your ChargePass card on the reader symbol
Remove the connector from your electric vehicle and return to station
Visit www.chargepoint.com for more information, to download the ChargePoint app, and to locate charging stations in the area.
More Information about Electric Vehicles
EV Everywhere Grand Challenge (The Department of Energy)
Illinois Electric Vehicle Initiatives
The Electric Vehicle Act (Illinois Public Act 097-0089)