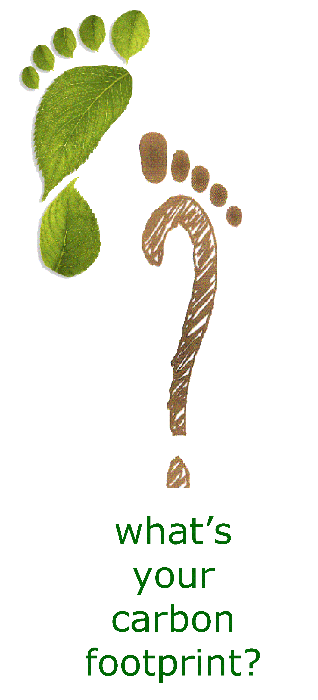 The most commonly used definition of sustainability is "development that meets the needs of the present without compromising the ability of future generations to meet their own needs".
This definition is attributed to Gro Harlem Brundtland, former Prime Minister of Norway, and Chairperson of the World Commission on Environment and Development. The Commission was established by the Secretary General of the UN in 1983, and reported in 1987 "Our Common Future" (Brundtland Report).
Want to learn more about sustainability, energy efficiency, and the green economy? Explore the resources below or stop by the Sustainability Center, room 2630.
---
Member Organizations
Prairie State College, through the sustainability center, is a member of several organizations working to advance sustainability, including:
Online Communities
Sustainability Learning at Colleges and Universities
Join an online community of educators sharing civic engagement opportunities for students, faculty, and staff relating to our urgent sustainability issues. To join, visit https://groups.google.com/forum/#!forum/slcu.
Useful Resources for Curriculum
The U.S. Partnership for Education for Sustainable Development
The U.S. Partnership consists of individuals, organizations and institutions in the United States dedicated to education for sustainable development (ESD). It acts as a convener, catalyst, and communicator working across all sectors of American society.
Higher Education Association Sustainability Consortium
The Higher Education Association Sustainability Consortium (HEASC) is a network of higher education associations with a commitment to advancing sustainability within their constituencies and within the entire system of higher education.
HEASC seeks to help higher education exert strong leadership in making education, research, and practice for a sustainable society a reality.
HEASC supports its members' work in advancing sustainability by:
Promoting and enhancing each others' sustainability efforts
Providing a forum for sharing and exchanging information, knowledge, and experiences
Building the capacity of higher education associations to make sustainability a goal of their programming and practices
Enhancing professional development, including training in sustainability for higher education association staff and their constituents
Reorienting professional development programs to address sustainability
Connecting higher education associations to the best expertise, resources and information in sustainability for higher education
Engaging in joint projects, and in projects with other associations and organizations that advance sustainability
The Disciplinary Associations Network for Sustainability
The Disciplinary Associations Network for Sustainability (DANS) is an informal network of professional associations working on professional development for association members; educating the public about sustainability; curricula, standards and tenure requirements to reflect sustainability; legislative briefings on what higher education can bring to sustainability related policies; and cross disciplinary projects on education for sustainability.
A FREE initiative of the American Association of Community Colleges, the Sustainability Education and Economic Development (SEED) Center aims to advance sustainability and clean technology education programs at community colleges by sharing innovative practices to help college administrators, faculty, and staff build the green economy. More than 470 community colleges are members of SEED, and more than 30 college presidents make up SEED's Sustainability Task Force.
SEED Offers:
SEED's Action Community: Policy and Civic Engagement for Green Job Growth
The Action Community to Grow Green Jobs supports a balanced approach by President Obama and the Congress to address the country's fiscal challenges. We call upon these national leaders to support education, businesses and workforce development which will benefit individuals and the economy as a whole. Additionally we call upon the federal government to create an energy plan for a clean and sustainable energy future.
Sustainability Improves Student Learning
Sustainability Improves Student Learning (SISL) is a select group of academic associations and disciplinary societies working together to: 1) increase students' learning in undergraduate courses, and 2) to better prepare students for the 21st-century "Big Questions" that relate to real-world challenges such as energy, air and water quality, and climate change. The portal brings you to hundreds of learner activities, a Beginner's Toolkit, and essential components of sustainability to empower students to participate in forming solutions to urgent societal challenges
Even More Resources
Sustainability
Energy
Electric Vehicles
Climate Change
Campus Greening
Green Living
Exploring the Calumet Region