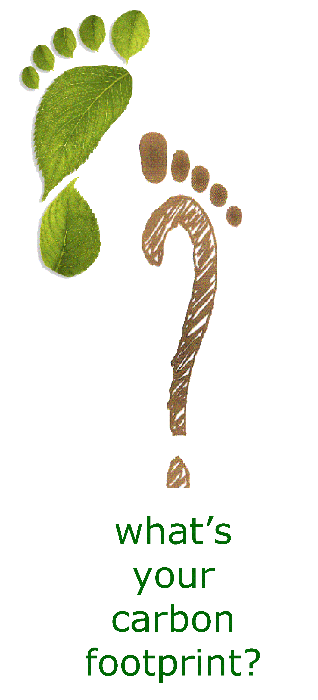 Prairie State College works with a variety of area businesses to limit the amount of materials we send to the landfill. Grass clippings are mulched and left on the lawn to biodegrade, tree limbs are mulched and used around campus, metal is scrapped, obsolete electronics are processed off-site, ink toners and cartridges are sent back to the manufacture, and we depend on our faculty, staff and students to place their paper, aluminum cans, plastic bottles, etc. in the recycling bins located around campus.
We're doing our part to divert waste from our overflowing landfills and could use your help as well. Explore this page to learn about what we're doing and what you can do, too!
---
Co-mingled Recycling
Any recycleable material you have can be placed into any recycling bin on campus. There is no need to separate when you are on campus. All of your paper, plastic, aluminum and glass can go into any one of the receptacles marked for recycling on campus, whether it is in the Atrium, your office, the hallway or a classroom!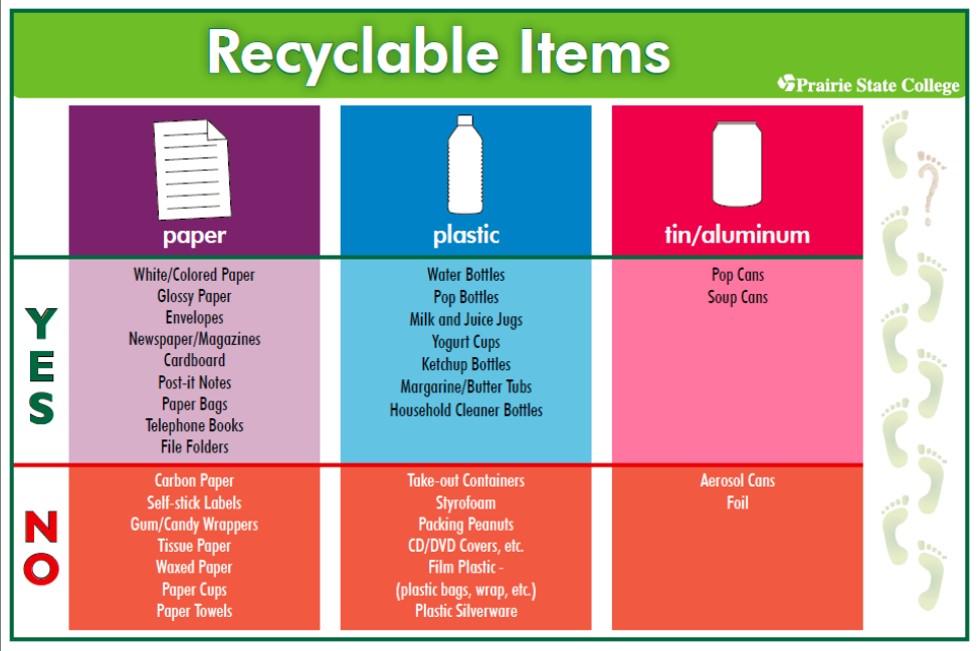 Acceptable Paper Materials
You may recycle the following types of paper on campus; white/colored paper, glossy paper, envelopes, newspaper/magazines, cardboard, cartons (aseptic packaging such as milk, juice and soup cartons), post-it notes, paper bags, telephone books, and file folders.
Acceptable Plastic Materials
You may recycle all plastics except for # 6 (i.e. styrofoam) on campus. For example, you may recycle the following types of items; water bottles, pop bottles, milk/juice jugs, yogurt cups, ketchup bottles, margarine/butter tubs and household cleaner bottles.
Acceptable aluminum/Tin
You may recycle aluminum cans such as pop cans and soup cans on campus.
For more information, view the commercial recycling guidelines.
Shredding Services
Confidential papers can be recycled in the paper shredder in the Mail Room and the Shark Shredding bins. The shredder is self-serve. Confidential documents such as tests, student records, and personnel information should be shredded.
Electronic Recycling
PSC's electronics recycling partnership continues with SouthSTAR Services EcoSAFE Processors, an organization that transforms old electronics into new opportunities for people with disabilities.
Everyone Plays A Part
Our janitorial team, ABC Janitorial, plays an integral role in helping PSC meet its waste reduction goals. To ensure that the materials get recycled, the janitorial staff uses a dual collection dolly in which trash is placed in one bag, and recycling in another.
Please take a minute to thank the janitorial team when you see them, and do your part as well to help PSC reduce waste!
Questions or suggestions about how to reduce waste at PSC? Contact Allessandra Kummelehne at akummelehne@prairiestate.edu.