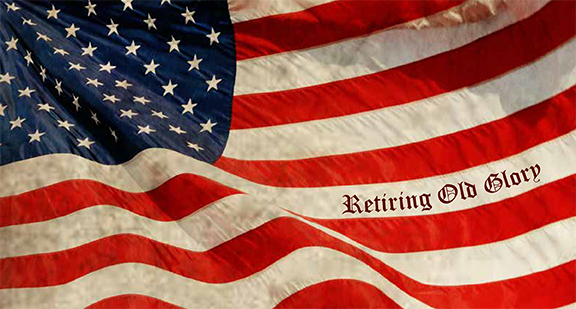 Podcasts
Events Sponsors:

War Memory and Commemoration Town Hall
February 26, 2019 | noon - 2 p.m.
This program will take place at The Conference Center of Prairie State College Proven IT Conference Room. This program will have a collection of student veterans who will share brief selections of some of the poems, literature, memoirs, personal correspondence, and films and how it connects with their own service. view PDF
ReinventHER Forum
March 20,2019 | noon - 5 p.m.
Our annual Women Veterans Program, in partnership with Illinois Department of Veteran Affairs will take place at The Conference Center of Prairie State College Proven IT Conference Room from
Veterans News
From Boots to Books: Helping Our Veterans
Prairie State College Starts Chapter of SALUTE Veterans National Honor Society
Prairie State College to Receive Grant from Wounded Warrior Project™
About Wounded Warrior Project™: Visit

woundedwarriorproject.org.
VA Launches Personalized Health Benefits Handbook
VA Providing Credit Monitoring to Misidentified Veterans
Chicagoland Regional College Program (CRCP)
Podcasts of Past Events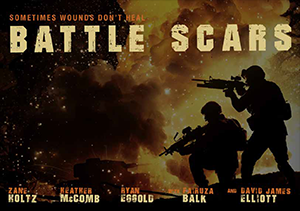 Battle Scars
Movie Discussion Forum moderated by Chicago Heights Veterans Center Psychologist Dr. Richard Doss
October 27, 2017 | 6 p.m.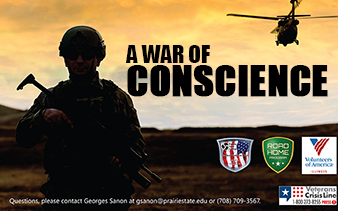 War of Conscience
A panel discussion about the challenges and critical issues facing many returning U.S. military service members and veterans.
February 21, 2018 | 12 p.m.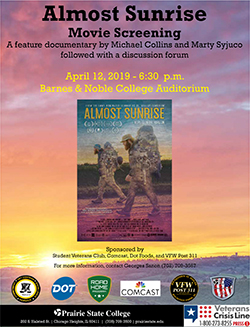 Download PDF
Almost Sunrise
This free open to the public screening is a story of resilience and recovery. This feature-length documentary follows two Iraq veterans as they embark on a 2,700-mile walk across America, as they discover an unlikely treatment from unseen wounds from war: the restorative power of silence and meditation.
This program will be followed by a discussion forum moderated by Prairie State College's Prof. LaTurner, and including panelist from Chicago Heights Veterans Center and Road Home Program at Rush.
Download PDF
Service Connection Claims Forum
This free, open to the public forum has presenters from the Law Offices of Hill & Ponton and LAF (Legal Aid Foundation). They will discuss the documentation process, for those who have served in the military, on applying for Service Connected Disability benefits. They will be joined by a representative from Illinois Department of Veteran Affairs. Vendors will also be present to assist those in attendance.