Student Government Association
Club / Organization Meetings
Check the Bulletin Board outside the Student Leadership Center (Room 1260) for Club / Organization meeting times.
Contact Helen Manley at hmanley@prairiestate.edu with questions.
---
2017-2018 Recognized Clubs / Organizations (continue to check back):
All Latin Alliance
Alpha Beta Gamma
Animation Club
Black Student Union
Etel Billig Theatre Society (Drama Club)
Filmmakers Club
HOPE Campus Ministries
Nursing Club
Photo Society
Political Science Club
STEM Club
TRiO Club
Video Game Design Club
2cGED
Past Clubs
Anime Club
Chess Club
Dental Hygiene (Freshman)
Dental Hygiene (Sophomore)
Entrepreneurs of America
International Students Association
LGBT+
Rotaract Club
Sustainability Club
The Social Work Club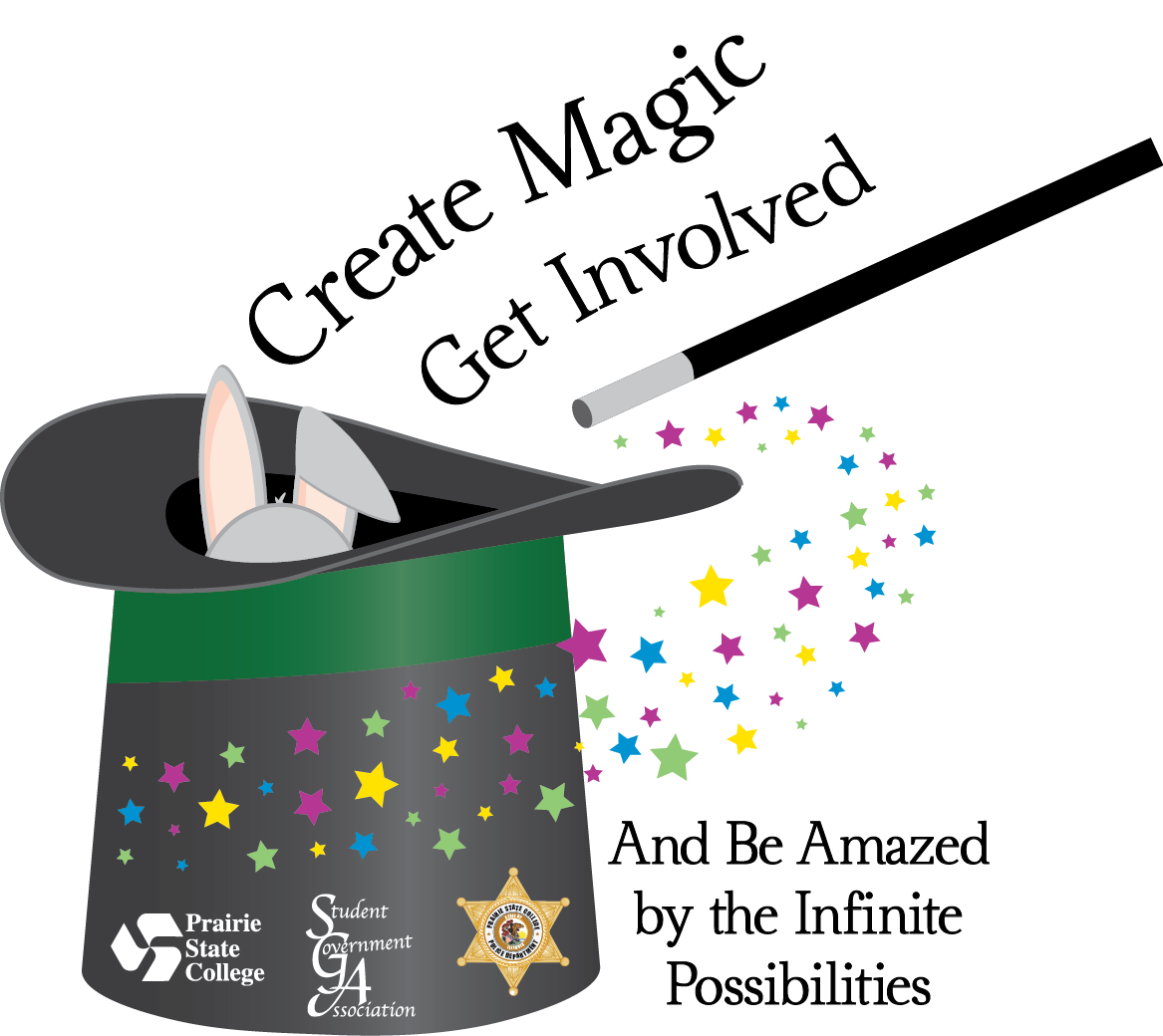 ---
Fall 2017/Spring 2018 Full Board Meetings
September 25
October 9
October 23
November 13
November 27
No meetings in December.
January 22
February 12
February 26
March 19
March 26
April 9
April 23
---
Voter Registration
If you would like to register to vote, please go to the State Board of Elections or contact the Student Leadership Center. The Program Director is a Voter Registrar.

Here is an article regarding very important reasons why young people should vote, 9 Reasons We Need Young Voters.
We will have opportunities to register to vote through the year, such as the Involvement Fest, Reading of the Constitution, etc. Please check the calendar for updates or contact the Coordinator of Student Life (708) 709-3910 or email hmanley@prairiestate.edu, or you can stop by the Student Leadership Center (Room 1260).
Volunteer Opportunities
Cook County Clerk's Office
---
Club Forms
Student Club and Organization Recognition Packet
Volunteer Service Contract
Club Attendance Sheet
---
If you are interested in starting a club that is not on this list, contact Helen Manley, SGA Advisor, (708) 709-3910 or hmanley@prairiestate.edu